What Was Heather Rae El Moussa Doing Before She Rose To Fame On Selling Sunset?
Paul Archuleta/Getty Images
In just three years, Heather Rae Young – now Heather Rae El Moussa — has made a name for herself selling million-dollar homes for The Oppenheim Group on Netflix's hit reality show "Selling Sunset."
The series, featuring occasional real estate storylines along with a generous dose of office drama, first premiered in early 2019 (via IMDb). Since then, five seasons have been released, gaining a hoard of loyal fans and even earning the MTV Move & TV Award for Best Docu-Reality Show in 2022. Netflix has confirmed that the show will be renewed for both a sixth and a seventh season, with filming set for summer 2022 (via Us Weekly).
Heather, one of the show's breakout stars and top-selling agents, earned her real estate license in 2014 and, in 2015, joined the prestigious Oppenheim Group. In an interview with KTLA (via People), Heather spoke about her quick success in the industry. "I sold my first house within three months of having my license," she said. 
But, even before Heather had a successful career as an agent on "Selling Sunset," she was already rising to fame in both the entertainment and modeling industries.
Heather Rae El Moussa worked as a model and an actress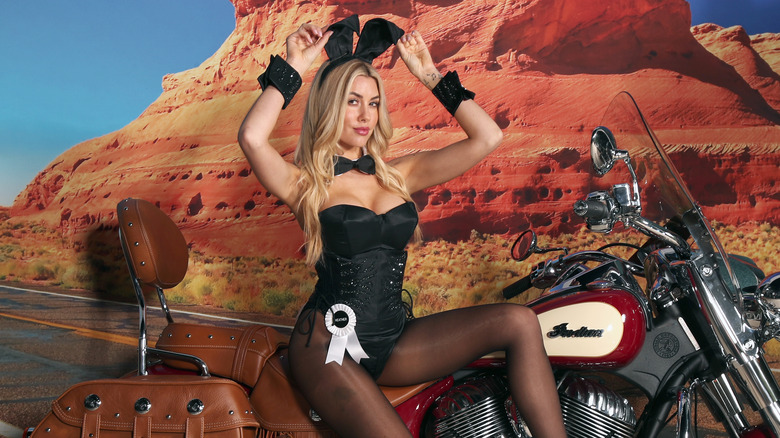 Christopher Polk/Getty Images
Heather Rae El Moussa, raised in a small Southern California town, became a professional model at the age of 18, according to The Oppenheim Group. In 2010, she became a Playboy Playmate for the month of February. In regards to this particular moment in her career, Heather told The Sun, "I don't regret anything I've ever done. I'm proud of my life. Everything I've done has got me to where I am today." 
Also in 2010, Heather was cast in her first TV role, in the comedy series "'Til Death" starring Brad Garrett (via IMDb). Then, in 2013, she was briefly featured in the Vince Vaughn-led box office success "The Internship." 
Being in Hollywood prepared Heather for work as a real estate agent, helping her build connections with wealthy clients and celebrities, she said (via The Sun). And, in 2014, the same year the reality star received her real estate license, she starred in the comedy-horror film "Love in the Time of Monsters" (via IMDb).
According to Heather, people are often surprised by her professional success in real estate due to her modeling background. "Men expect me to be a little Barbie doll and be stupid," she said in a 2020 interview with Playboy. "Men will meet me and say, 'Wow, you're actually smart.'" 
To Heather, transitioning from modeling and acting into real estate was a logical step, and the agent is deservedly proud of her hard work. "I studied my a** off, I passed the test and then within my first three months of doing real estate, I sold a $7.2 million house and a $1.5 million condo," she told Playboy.
What is she doing now?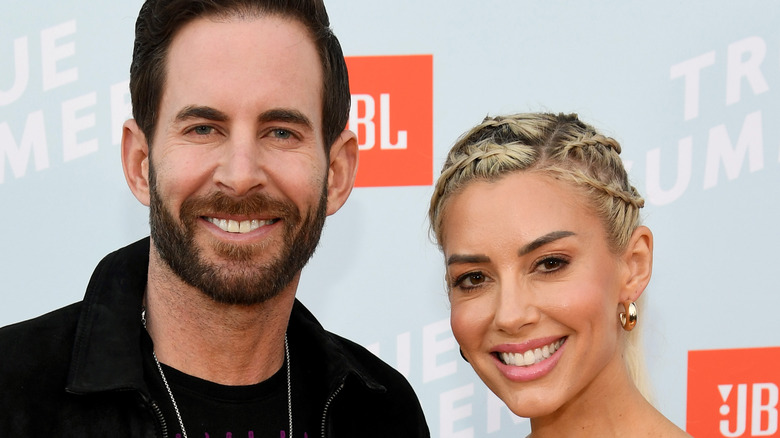 Kevin Mazur/Getty Images
In 2019, Heather Rae El Moussa met HGTV star Tarek El Moussa, and the pair married in October 2021. Since beginning a relationship with Tarek, Heather has enjoyed her role as a self-proclaimed "bonus mom" to his two children from a previous marriage with "Flip or Flop" co-star Christina Haack (via People). 
Their wedding was filmed and aired on HGTV in December 2021. As reported by the network, Heather was initially skeptical about shooting her big day but ultimately decided to go for it, calling it something "really special" that they wanted to share with fans in a November 2021 Instagram post.
On July 13, 2022, the 34-year-old "Selling Sunset" star announced that she and Tarek are expecting their first child. In an exclusive interview with People, Heather reported, "We just weren't expecting this. We had just gone through IVF. We had embryos on ice. We had a plan." However, the pair is thrilled to begin this new stage in their parenting journey and welcome a new addition to the family.
Though some claim that "Selling Sunset" is largely scripted, according to Cosmopolitan, many of the Oppenheim agents have pushed back against such comments. Since Heather's pregnancy was unexpected, only time will tell how the sixth season of "Selling Sunset" will address the star's very unscripted news.