Aide Involved In Meghan Markle's Bullying Case Just Landed A Big Gig With Another Royal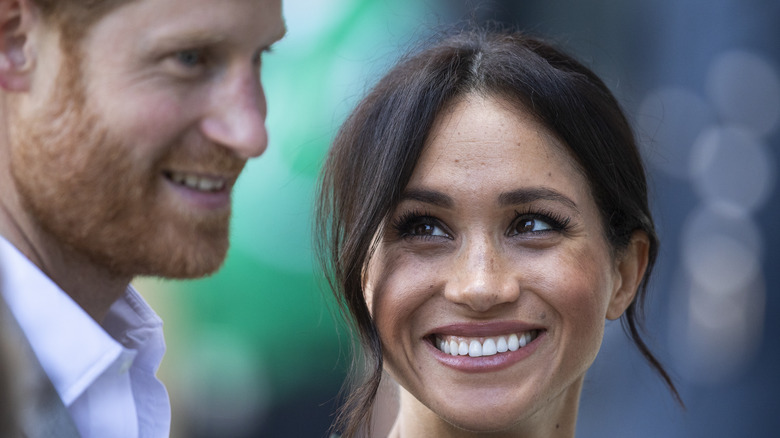 Dan Kitwood/Getty Images
Meghan Markle's bullying controversy left fans of the Duchess of Sussex reeling. 
As BBC News reported, in an unprecedented move, Buckingham Palace launched an official investigation after a report was published in The Sunday Times, positing that several staffers were forced out of their jobs by Meghan's allegedly disgraceful behavior. At the time, her representatives decried the "latest attack on her character," pointing out that the former actor was a "target of bullying herself," which made it sting considerably more.
The Evening Standard pointed out that the Sussexes' former communications chief, Jason Knauf, was at the center of two disputes involving the duchess. First, he complained about her picking on royal staffers to the palace's HR department. The former communications chief, who also worked for Prince William and Kate Middleton, reportedly described Meghan's conduct as "totally unacceptable" in an email to other employees. 
He subsequently came forward to give evidence in Meghan's defamation trial against Associated Newspapers. Knauf revealed that the duchess had discussed with him the personal letter sent to her estranged father, Thomas Markle, which was later published by the Mail on Sunday. Meghan ultimately won her case, and Knauf quickly faded into the background, but he recently scored a new high-profile role with another royal.
Jason Knauf has secured a job with Prince William's charity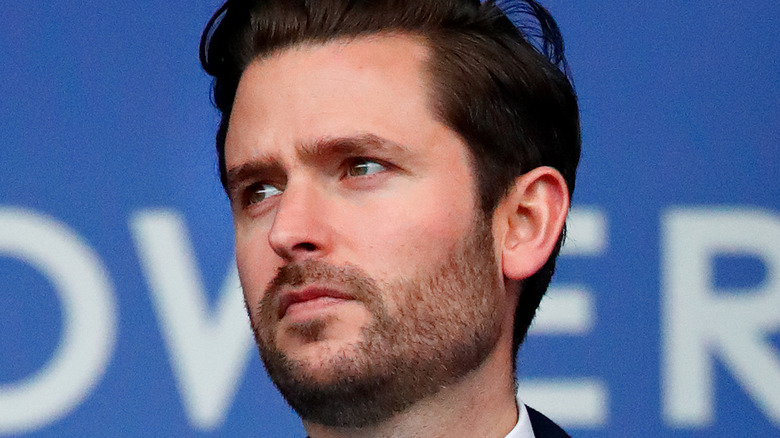 Max Mumby/indigo/Getty Images
According to Newsweek, Jason Knauf, who was instrumental in raising the alarm about Meghan Markle's alleged bullying, has become a trustee of Prince William's Earthshot Prize. Per a press release, he will provide "globally diverse perspectives and drive the Prize forward as it continues to scale up and achieve its ambition to repair our planet in this decisive decade." 
Earthshot was previously run by the Cambridges' own Royal Foundation, of which Knauf served as CEO up until December 2021. He worked for the Duke and Duchess of Cambridge for seven years, per a statement announcing his departure.
"Working with The Duke and Duchess of Cambridge has been the privilege of my career," he said in the statement. "I will always be grateful for the opportunity I have had to support their leadership in the UK and internationally." 
It's therefore unsurprising that he eventually found his way back to them.
The results of Buckingham Palace's bullying probe were kept secret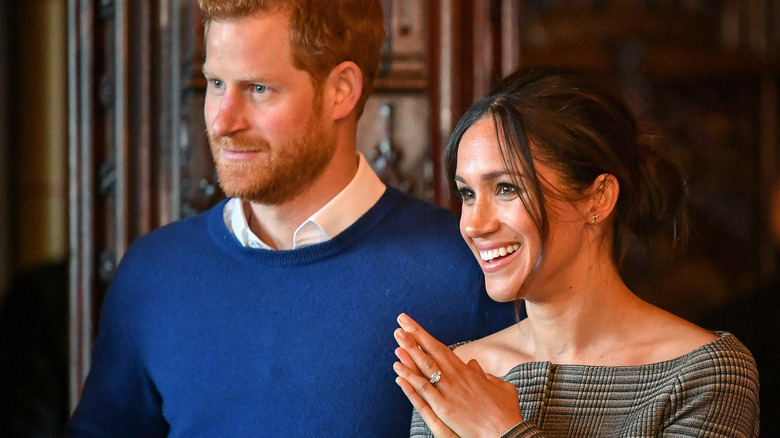 Wpa Pool/Getty Images
Despite how high-profile it was, the results of Buckingham Palace's investigation into the bullying allegations against Meghan Markle will not be made public. Royal experts claim Meghan's bullying report was squashed for a specific reason – namely, it wouldn't look good for anybody if it got out, per Newsweek.
Speaking on "The Royal Report" podcast, commentator Jack Royston claimed, "Buckingham Palace will have taken one look at this and thought 'we're just going to look awful — this is going to make us look absolutely appalling' and if every single fact and allegation came out I just think it would be a complete mud fight and there would be mud over everybody."
Author and activist Dr. Shola Mos-Shogbamim agreed, tweeting, "The bullying inquiry most likely incriminates the Royal Family which is why it's being buried." She added, "Clearly the bully claims against Meghan Markle are false because the Royal Family would do NOTHING to protect her." 
As for how Meghan and Prince Harry reportedly felt after the palace's bullying investigation, sources told E! News that the couple was "disappointed" that the findings weren't being shared publicly, likely because they believe they would exonerate the Duchess of Sussex. 
Regardless, per Us Weekly, Meghan is relieved it's all over, with an insider clarifying, "Meghan is a fair boss and never bullied anyone who worked for her at the Palace in the first place."