What The Bold And The Beautiful's Sean Kanan Said About A Return To The Young And The Restless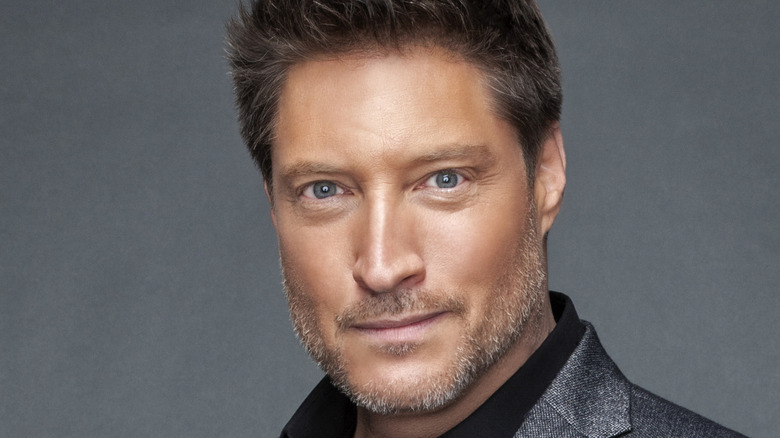 CBS Entertainment
While the concept of a shared universe in film and television seems like a recent invention, it was first done when Universal Studios teamed up several of its monster characters in the 1940s (via Screen Rant). Many soap operas also exist in a shared universe. On ABC, the cities Pine Valley in "All My Children," Llanview in "One Life to Live," and Port Charles in "General Hospital" all exist in the same universe with characters crossing over once in a while. The fictionalized version of Los Angeles on CBS' "The Bold and the Beautiful" and Genoa City in "The Young and the Restless" are also connected, with several crossovers making for interesting storylines.
Actor Sean Kanan's career goes all the way back to when he played villain Mike Barnes in the film "Karate Kid III." He's been on "General Hospital" playing the troubled AJ Quartermaine as well as having produced and starred in his Emmy-winning digital series "Studio City" for Amazon Prime. But he's also no stranger to hopping from one show to another, as his character Deacon Sharpe has made life difficult for everyone on both "The Young and the Restless" and "The Bold and the Beautiful" (via Soaps In Depth).
Currently, Deacon Sharpe is raising hell on "B&B." When the actor was asked about a rumor stating that Deacon would be returning to "Young and the Restless," he had an interesting reply.
A non-committal response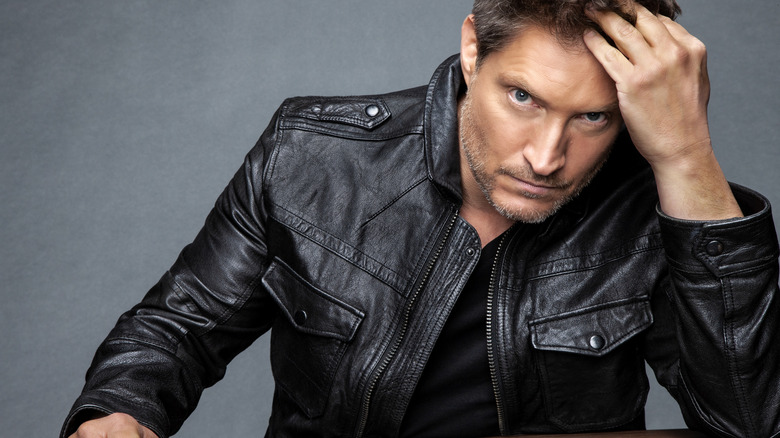 CBS Entertainment
Fans have been clamoring for Deacon to return to "Y&R" for quite some time. He supposedly killed Diane Jenkins (Susan Walters) over a decade ago, but she has now resurfaced and it was revealed that Deacon helped fake her death (via Celeb Dirty Laundry). Many fans assumed that since she is back on the show, and Deacon's name has come up often, Sean Kanan would follow. Kanan said to Soaps in Depth that he really enjoyed working with the cast and crew of "Y&R" but was non-committal about the character returning to Genoa City.
When a fan on Twitter asked Kanan if the rumor that Deacon Sharpe might be crossing back over to "Y&R" was true. His response of "That's news to me" implied that he is unaware of any plans for Deacon's return to "Y&R."
Soaps She Knows reported the story about Kanan's tweet, and further explained that while Deacon's return to Genoa City would add a lot of explanation to Diane's return, he is quite busy on "The Bold and the Beautiful." According to Celeb Dirty Laundry, the mere fact that Diane has reappeared alive and well puts a Deacon Sharpe return to "The Young and the Restless" well within the realm of possibility. The site goes on to speculate about all the drama and interactions that he could have in Genoa City, laying the groundwork for more intriguing storylines in the years to come.
Deacon is always stirring up trouble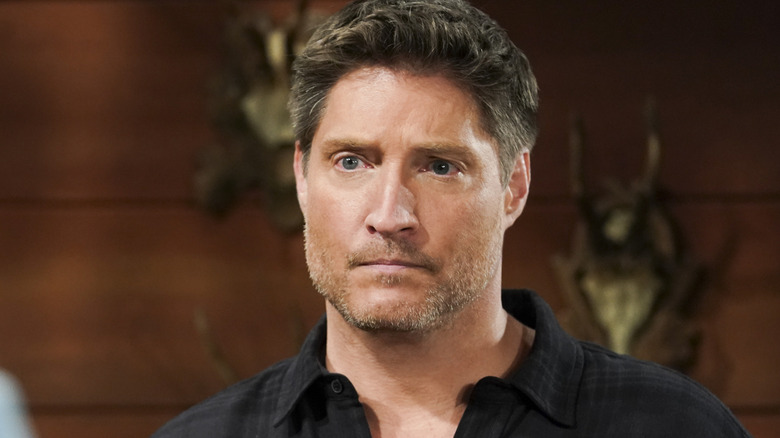 CBS Entertainment
According to Collider, the despicable Deacon Sharpe has been listed as one of the most universally hated characters in soaps. He is so loathed that Quinn Fuller (Rena Sofer) once pushed him off a cliff, although Deacon ended up coming back from the dead. Since returning. he has plotted and schemed with various characters on "The Bold and the Beautiful," including the murderous Sheila Carter (Kimberlin Brown). He's done quite a few sleazy things such as having an affair with Brooke Logan (Katherine Kelly Lang) while married to her daughter Bridget Forrester (Ashley Jones), the result of which was their child, Hope Logan (Annika Noelle), as noted by Soaps In Depth.
Over the years, Deacon has done some truly awful things including blackmail, having affairs while married or with married women, fist fighting Ridge Forrester (Thorsten Kaye), embezzling, kidnapping, and a host of other slimy acts. He's even gone to jail a few times for kidnapping, the attempted murder of Quinn Fuller, and the (supposed) murder of Diane Jenkins (via Soap Central).
Although he's always plotting and scheming, the fans continually take to Twitter to show how much they love the character and Sean Kanan. And for fans of both Kanan and "The Young and the Restless," a possible return to Genoa City would bring about quite a bit of speculation as to what characters and storylines Deacon could possibly cause trouble for.