The Real Reason Mary-Kate And Ashley Olsen Landed Their Full House Roles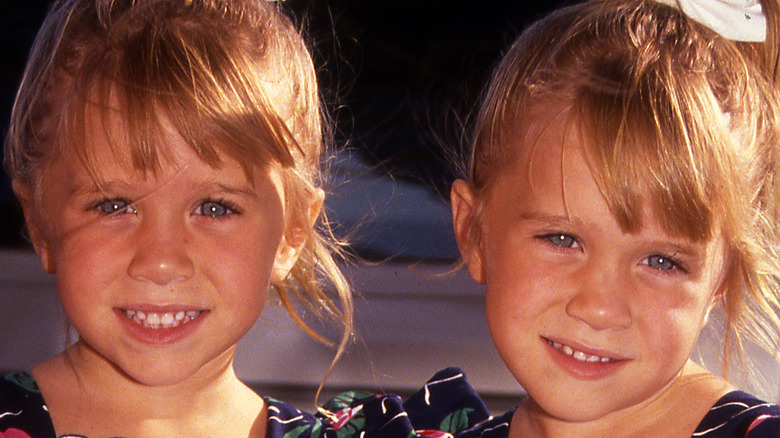 Vicki L. Miller/Shutterstock
Before Mary-Kate and Ashely Olsen could even talk, they were thrust into the spotlight as child actors. At just six months old, their parents auditioned the young twins for a role on the ABC sitcom "Full House." Eager to see a "baby grow up on a show" (via The Washington Post), series creator Jeff Franklin put out the casting call for a set of twins to play the role of Michelle Tanner.
Taking place at Lorimar Studios in Culver City, California, the auditions for Michelle on "Full House" saw 10 sets of twins interact with the show's producers. The Olsens were among them, who immediately caught Franklin's eye. "There was a spark there," he told The Washington Post. "They were more open to strangers. They were smiling all the time." The Olsen twins were soon snapped up for the role of Michelle, but the early days of their casting weren't easy.
John Stamos nearly got Mary-Kate and Ashely Olsen fired from Full House
Mary-Kate and Ashely Olsen were nine months old when they first starred in "Full House." Despite not crying much in the audition, their nature as babies soon shone through on set, nearly getting them fired. "It's sort of true that the Olsen twins cried a lot," co-star John Stamos told Entertainment Weekly in 2015, admitting that he asked for them to be replaced. "It was very difficult to get the shot." They were replaced with another set of twins for a while to see if that would work, but the Olsens were soon back on set.
But after the first season ended, they were nearly pulled off the show by their parents. "We were worried whether it would be too disruptive to them and the rest of the family," their dad Dave Olsen told TV Guide in 1993 (via Fanpop). "But Mary-Kate and Ashely really enjoyed being there, and we eventually decided that as long as they were having fun we'd let them keep doing it."
Mary-Kate Olsen doesn't wish her childhood on anyone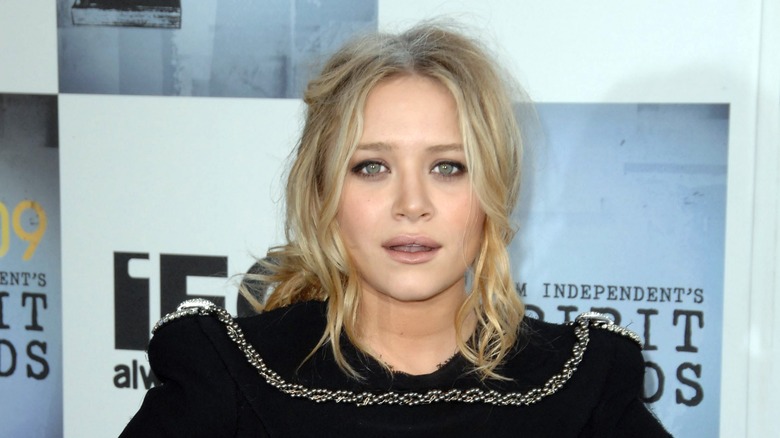 Everett Collection/Shutterstock
As adults, Mary-Kate and Ashely Olsen don't look back on their childhood with as much fondness. Speaking to Marie Claire in 2010, Mary-Kate said she "wouldn't wish [her] upbringing on anybody." Describing their jobs as being like "little monkey performers," the former child star can't even connect with images of herself from that part of her life. "I look at old pictures of me, and I don't feel connected to them all." But saying that, she "wouldn't take it back for the world."
The Olsen twins' experience in the spotlight obviously rubbed off on their younger sister Elizabeth Olsen. She has since forged a career of her own — most notably in the Marvel universe as Wanda Maximoff, also known as the Scarlet Witch. "I felt very clear about how I was going to navigate lots of things because of watching them," Elizabeth told Harper's Bazaar UK. "I don't think of living my life as a public person, I just think of living my life, and then I have this job."