Why The Bold And The Beautiful Spoilers Leave Fans Wondering What Sheila Does Next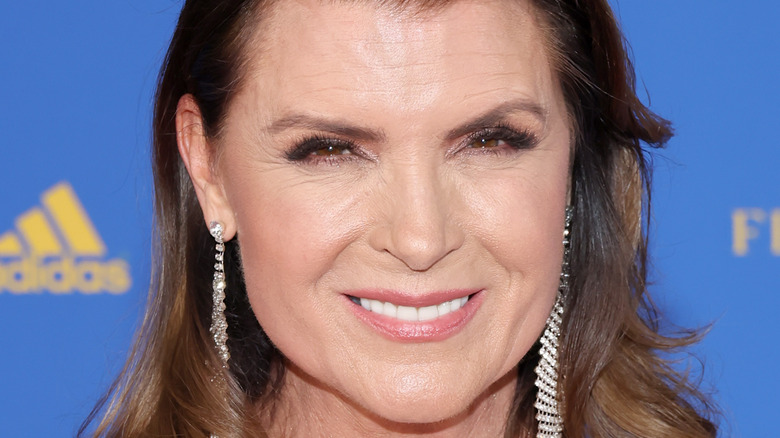 Amy Sussman/Getty Images
Since returning to "The Bold and the Beautiful" last year, Sheila Carter (Kimberlin Brown) has been wreaking havoc. Her reign of terror has resumed full force and that comes at a price to those in her path as Sheila is unafraid to eliminate anyone who may threaten her plans.
Returning to Los Angeles last year, Sheila's primary focus has been establishing a relationship with her son, Dr. Finn (Tanner Novlan), and grandson, Hayes. Sheila's tactics, however, have been less than ideal for Finn, Hayes, and the rest of their family (Showbiz CheatSheet). Shiela tried playing the long game and resorting to cheap ploys and tricks to secure a role in Finn's life. However, once it became apparent those methods wouldn't work, she resorted to far more powerful methods. The most significant obstacle in Sheila's path was Steffy Forrester (Jacqueline MacInnes Wood). Things reached a head when Sheila confronted Steffy in a restaurant alley. Sheila's goal was to keep Steffy from exposing the truth about how Brooke Logan (Katherine Kelly Lang) fell off the wagon. Instead, Sheila grew enraged and pulled out a gun. Her intended target was Steffy, but Finn appeared just in time and took the bullet meant for his wife (via Soaps.com).
To her horror, Sheila had shot her own soon and presumably killed him. In a reveal months later, Finn was not only alive, but his adopted mother, Li Finnegan (Naomi Matsuda), was holding him in a secret room away from everyone. Once Sheila escaped prison, she eliminated Li and took control of Finn's care (via Soaps In Depth).
Sheila could spiral as the walls close in around her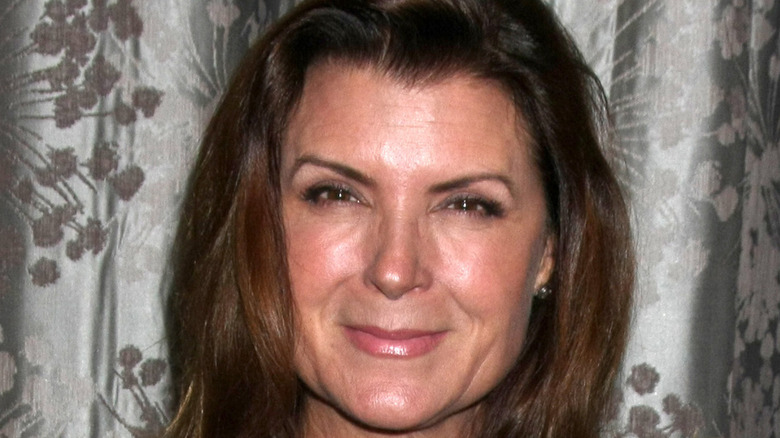 Kathy Hutchins/Shutterstock
According to "The Bold and the Beautiful" spoilers for this week that were released on Twitter, Sheila's forced reunion with Finn could be coming to an abrupt end. With the walls closing down around her, fans wonder what Sheila's next move will be. In the official teaser, Finn tells his "mother" that the police will track her down, and she "can't hide him" there forever. Sheila's running out of options, and she's also running out of allies.
Shiela's only current accomplice is on the verge of folding if spoilers are any indication. In this week's episodes, Sheila's prison guard accomplice Mike will find himself interrogated by Ridge Forrester (Thorsten Kaye) and Brooke. Ridge tries to convince Mike that Sheila would throw him under the bus and demands to know where she is.
As of now, Mike is the only person aware of Sheila's whereabouts. However, even if Brooke and Ridge can get through to him, they might run out of time. Sheila demands to know why Finn won't trust her. She must've forgotten that she's the reason he's in the hospital bed in the first place. Finn is only fighting for his life because of her heinous actions. Sheila's next move is anyone's guess, but her past actions could imply something drastic is on the horizon. Finn is still recovering, so he's not 100%. If he dares to cross Sheila too much, she might follow through with another gunshot and take him out for good this time (via Soaps.com).