Who Is Hope's Real Mother On Days Of Our Lives?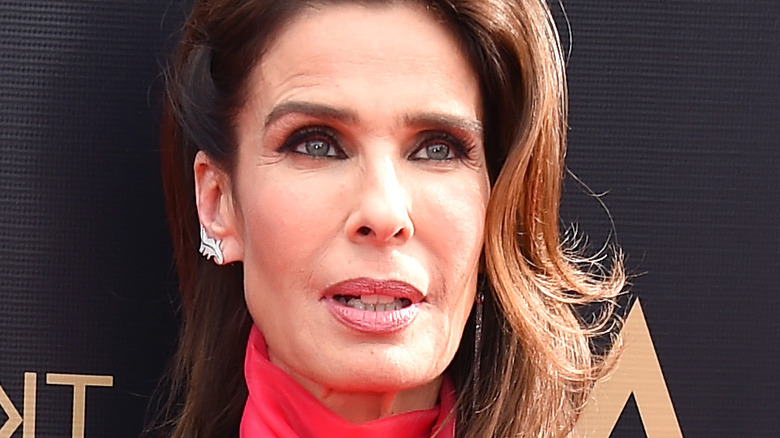 Gregg Deguire/Getty Images
Hope Brady is one of the most popular characters to ever appear on "Days of Our Lives." The character, played by Kristian Alfonso until 2020, has seemingly been through it all. In 1983 the character of Hope Williams was aged into a young adult and she was quickly paired with Bo Brady (Peter Reckell) for a romantic relationship (via Soap Central). Fans immediately fell in love with Bo and Hope as a couple, and over the years they cemented themselves as one of the best daytime soap couples of all time (via We Love Soaps).
Bo and Hope went through so many ups and downs together, such as being kidnapped, Hope being brainwashed to believe that she was Princess Gina, the birth of their three children, Shawn Douglas, Ciara, and Zack, and even the death of their son Zack, per Soaps in Depth. Bo and Hope navigated their lives with their family, which was full of drama. Of course, Hope should have been used to drama as her upbringing was also chaotic and included plenty of heartbreak.
Hope Brady is the daughter of Addie Horton and Doug Williams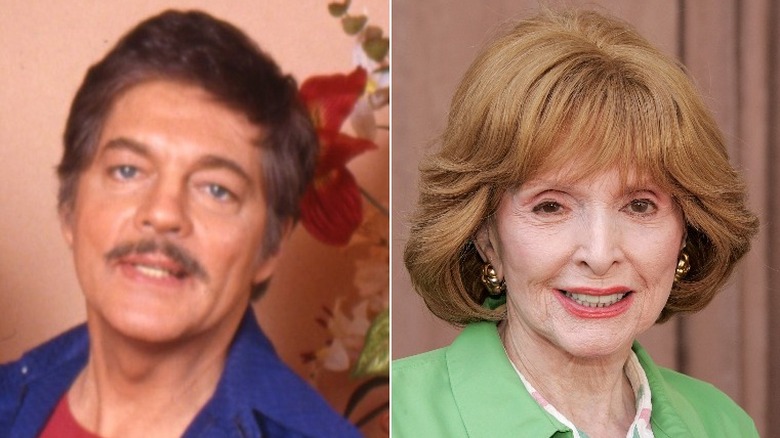 Donaldson Collection/Getty & Vince Bucci/Getty Images
According to Soap Central, Hope Williams Brady was born to Addie Horton and Doug Williams on "Days of Our Lives" in 1974. However, things weren't always sunny in Doug and Addie's relationship. Addie was the oldest daughter of Tom and Alice Horton. In 1949, she married her first husband Ben Olson. The couple had two children together, a son named Steven and a daughter named Julie.
Following Ben's death, Addie came home to Salem to find her now-grown daughter Julie having a secret affair with Doug. Addie wasn't happy about the relationship and did whatever she could to split it up, including befriending Doug (via Soaps in Depth).
As Doug and Julie planned to get married and take their honeymoon in Italy, they got into an argument that lead to Julie walking out on a heartbroken Doug. Of course, Addie was there to pick up the pieces. Addie told Doug that she had fallen for him and proposed that he marry her instead of her daughter, Julie. He agreed and the two tied the knot, creating a messy love triangle between Julie, Addie, and Doug. However, Doug and Addie didn't get a happy ending.
Addie Horton died saving her daughter Hope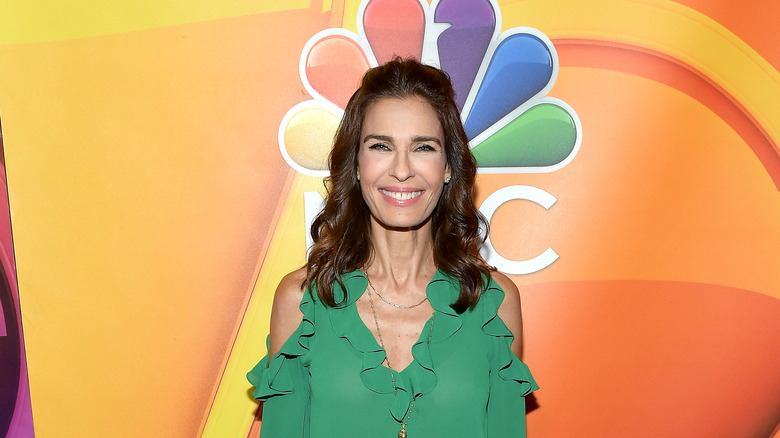 Matt Winkelmeyer/Getty Images
After getting married, Addie found out that she was pregnant with the couple's first child. During her pregnancy, she was diagnosed with cancer. Addie refused to get any treatment out of fear of harming her unborn child. After Hope was born, Addie got the treatment that she put off and later went into remission, per Soap Central.
However, her happy times as a wife and mother didn't last long. When Hope was just a baby, Addie died when she threw herself in front of a truck in order to save Hope. Doug was heartbroken and began to raise Hope as a single father (via Soaps in Depth).
Eventually, Doug and Julie rekindled their relationship and tied the knot in the wedding they were supposed to have years earlier. Their love story is one of the most interesting and long-lasting on "Days of Our Lives." Sadly, Hope never got the chance to really know her mother, Addie. However, she is very close with Julie, who is both her half-sister and her stepmother.