How Much Money Do Social Workers Make?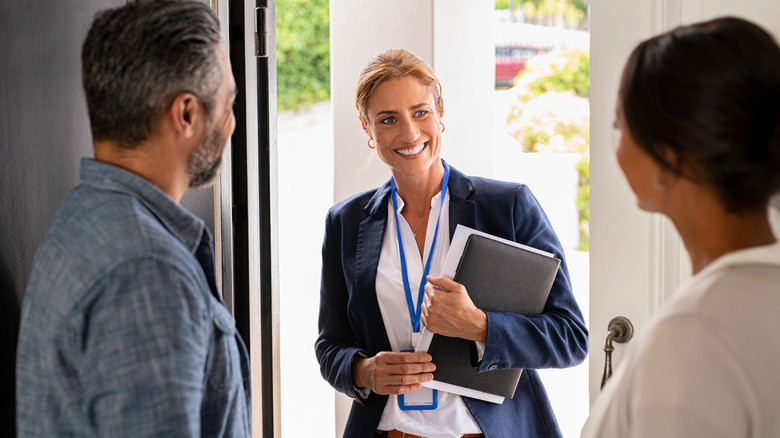 Rido/Shutterstock
When it comes to everyday life, there are a lot of issues people encounter. Whether those issues stem from mental illness or are based on familial spats, a lot of those problems need a third party to assess the complication and help find a solution. If a person or party is unable to afford a therapist, this is where a social worker comes in. According to The Balance Careers, social workers are meant to solve life's problems. They provide counseling, coordinate treatments, refer individuals to certain centers, when needed, and communicate with their clients and their client's care team, whether that be doctors or mental health professionals, to find a solution.
In addition to helping the person, a social worker is also tasked with keeping case files accurate and up-to-date. They must also keep up on research to further help their clients and consistently undergo training to keep their certifications and licenses. Being a social worker is no easy feat — in fact, according to Nursing Process, social workers can expect a heavy workload, long hours, and consistent work with difficult people and difficult situations. So what exactly does it pay?
Social workers are notoriously underpaid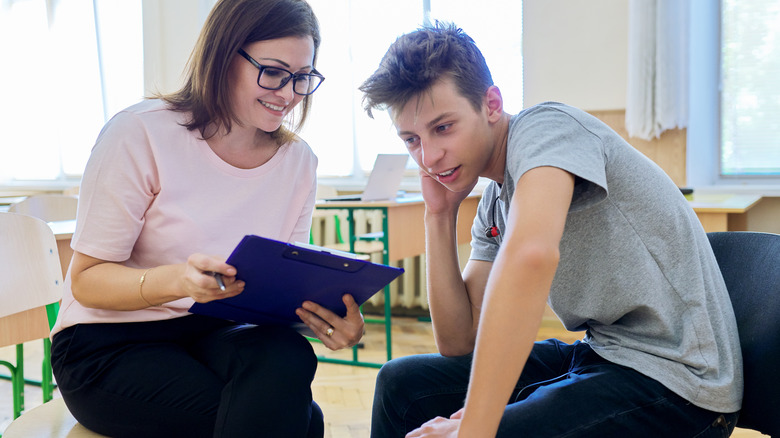 VH-studio/Shutterstock
According to Mind Money Balance, social workers are not only underpaid, they also deal with low resources and are expected to work far more than realistic. While they are extremely beneficial in our society, the average salary for a social worker is only about $66,000, according to Indeed. More years in the field doesn't necessarily mean more money, either. The median salary for a social worker with 10 years of experience is only $78,000, so while that's a step up, it's not as much of a pay hike as you might estimate. The highest paying cities for social work are Washington, D.C., Detroit, and Houston, but if you are looking to make more money as a social worker, it's best to look at certain companies.
According to Indeed, social workers who work for the U.S. Air Force can make a lot more than the average social worker, about $90,000 a year. Child and Family Services Agency also pays more, about $84,745 per year. If you want to get into social work, here's how to do it.
What you need to do to become a social worker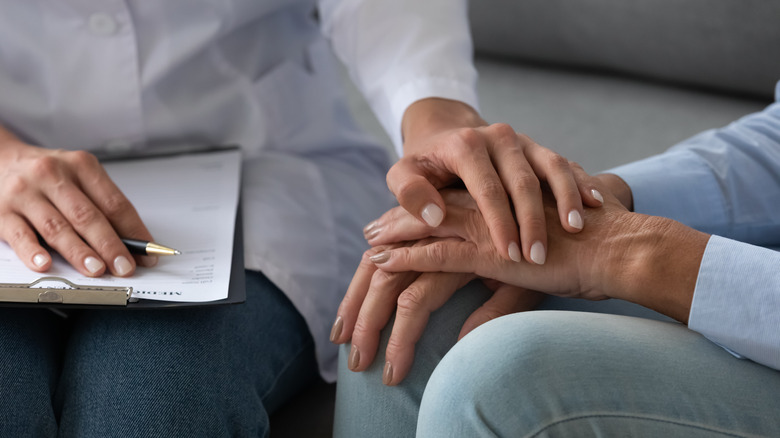 fizkes/Shutterstock
According to The Balance Careers, all social workers need to have an undergraduate degree at minimum. Most places will require you to have a degree in social work, but if that is not offered at your school, you may also be able to get into social work with a psychology or sociology degree. If you want to enhance your career, there is the option to become a clinical social worker. The main difference between a clinical social worker and a regular social worker is the clinical kind is able to provide counseling treatments, while a regular social worker would need to refer their client elsewhere if that was needed, per Social Work Licensure. A clinical social worker will likely make more money, but a graduate degree in social work is required, meaning more schooling.
In addition to the degrees, a social worker will also need to complete an internship and become licensed, certified, and registered as a social worker in their state, per The Balance Careers. Once you are successful in obtaining all of the above, you can start your career! According to Walden University, social workers can work in a variety of areas including disaster and crisis work, children and family work, and medical social work.