Allen Maldonado Dishes About Tracee Ellis Ross And His Days On Black-Ish - Exclusive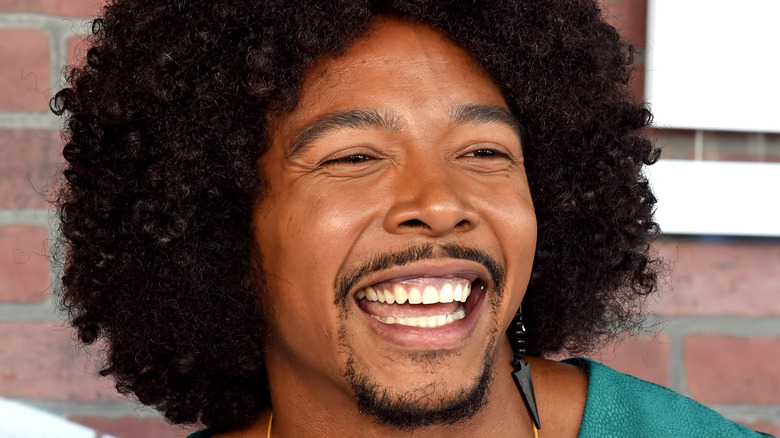 Michael Kovac/Getty Images
When it comes to sitcoms that stand the test of time, the pool is small. Funny programming is as populated a TV genre as any other, but some titles truly make their mark on pop culture. Take ABC's "Black-ish," which premiered in 2014, spanned eight seasons, and tackled heavy-hitting topics that are intertwined with today's ever-changing world. The show entertained viewers but also presented them with the very real consequences of racial issues. While "Black-ish" came to an end after its eighth season, it left audiences and cast members alike forever impacted, and actor Allen Maldonado – who brought Curtis to life in 19 episodes — spoke to us about life on set.
He's already worked with some of the great actors of our day, and he's just getting started. Starring in the newly released film "American Carnage," Maldonado is once again adding comedic flare to a story with impactful storylines. Also bringing societal issues to the screen, "American Carnage" tells the story of young undocumented people who are forced to take care of the elderly to protect themselves from incarceration. When we sat down with the actor to discuss the film, Maldonado gave us insight into his days on "Black-ish," the stories he heard behind the scenes, and what he's learned from groundbreaking actors throughout his career.
Tracee Ellis Ross gave peeks into her incredible upbringing while on set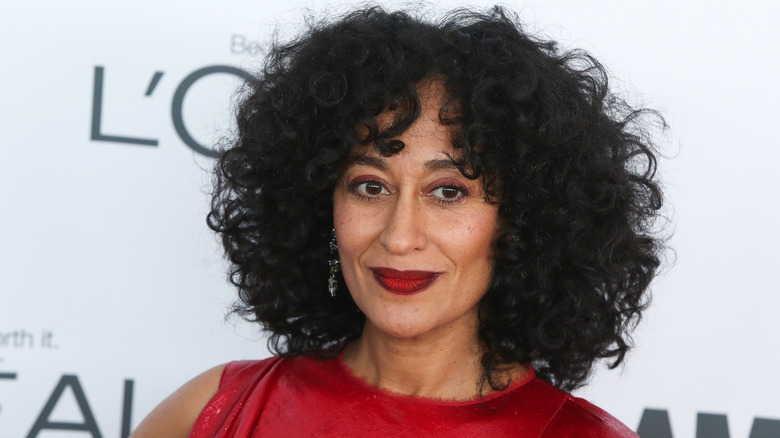 a katz/Shutterstock
One of the standout aspects of "Black-ish" was its phenomenal cast. Led by Anthony Anderson and the dazzling Tracee Ellis Ross, the show was in great company, and the talent exuded from the screen. Tracee, as many know, is the daughter of dynamite performer Diana Ross, and her childhood was intertwined with the entertainment industry in a way that many only ever dream of. While on set with Tracee, Allen Maldonado and the cast of "Black-ish" were catching up on their holiday plans when the leading lady started sharing details of Christmases past. In our interview, Maldonado shared Tracee's story, telling us that her childhood path crossed with some of the biggest names in the industry.
"I finished telling my Charlie Brown Christmas, and then Tracee begins to talk about her Christmas and how Michael Jackson woke her up out of bed, and then she goes downstairs and Stevie Wonder's singing, playing the piano," Maldonado told us. "We were all [mind-blown] because this is regular life to her."
Doubling down that Tracee was in no way bragging — but simply retelling her experiences — Maldonado shared that such a story was the star's truth. "That was beautiful, and also hilarious and profound to me, and one of my most memorable moments," he said.
Maldonado credits his co-stars for teaching him about the art of acting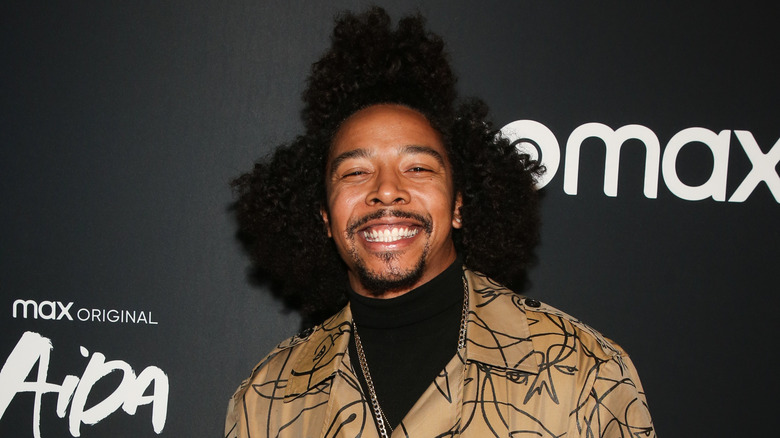 Paul Archuleta/Getty Images
Having crossed paths with the likes of Tracee Ellis Ross, Denzel Washington, and so many other stellar performers, Allen Maldonado has learned from the best. His performance in "American Carnage" may be his most dynamic yet, and he told us that working with such fine actors has been an incredible learning experience for him.
"It's educational being able to watch them on-camera [and] off-camera, to become friends, [and] to learn and witness how they do business, how they handle obstacles, how they handle opposition, how they handle the good times [and] the bad," Maldonado said. "As an actor, as an entertainer, you're a part of a culture — not just a profession — where there's certain things that we have to deal with that others don't."
Telling us that his upbringing — coming from a rougher neighborhood and navigating life with a single mom — didn't give him the chance to embrace such an education until later in life, Maldonado made it clear that his career has given him the chance to learn from the best.
"American Carnage" is now playing in select theaters and available for rental and purchase digitally and on demand.