Why A Las Vegas Wedding Expert Thinks Jennifer Lopez And Ben Affleck Chose To Elope - Exclusive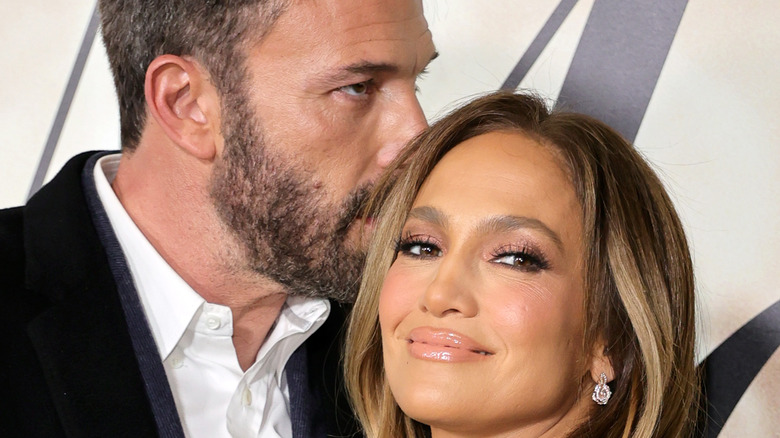 Momodu Mansaray/Getty Images
Their 2003 wedding was so overblown, the couple known as Bennifer actually considered using decoy brides to throw off paparazzi (via Vulture). And ultimately, the attention around the nuptials between Jennifer Lopez and Ben Affleck got so intense, the two mega-stars called it quits and walked away from both their plans to say "I do" — and each other.
Flash forward to 2022 and it seems Lopez and Affleck have learned their lesson: Less is more. Well, maybe not when it comes to her second engagement ring, which features a rare 8.5 carat green diamond and may be valued at $10 million (via Page Six). But the actors' second wedding was a decidedly smaller affair than the first one was planned to be and in fact, the media didn't even know the singer had become Mrs. Jennifer Affleck until after their Las Vegas elopement.
So why did the duo blow off a big blowout wedding party in favor of a super-secretive Sin City ceremony to make things official? While the privacy factor certainly had to be a consideration, one wedding expert who talked exclusively to The List thinks there is another quite romantic reason Lopez and Affleck went the wedding chapel route.
Avoiding a media circus wasn't Jennifer Lopez and Ben Affleck's only reason for eloping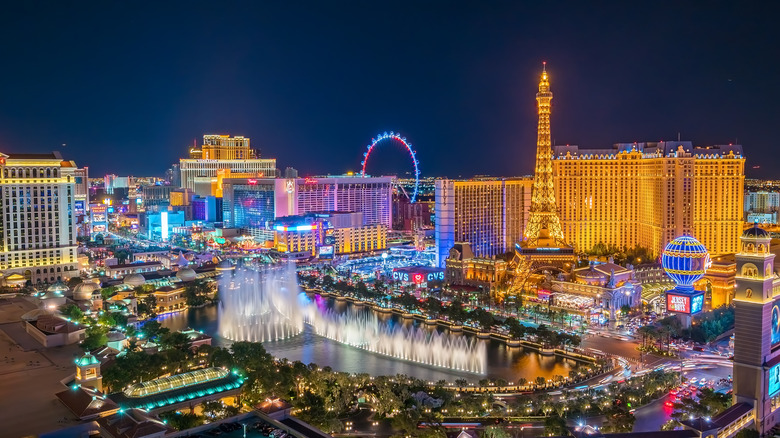 f11photo/Shutterstock
With a combined net worth of $550 million between them, Jennifer Lopez and Ben Affleck certainly could have afforded one of the most extravagant weddings in the history of celebrity unions. Instead, the couple pledged to be joined in holy matrimony at a drive-through chapel in Las Vegas, Nevada.
Of course, the stars' desire not to turn this wedding into a media feeding frenzy was likely a huge driving factor as to why they traded huge plans for a last-minute party. Consider that when the "Argo" star opened up about why their first wedding never happened, he explained to a British TV show, "I think Jen and I made a mistake in that we fell in love, we were excited and maybe too accessible. I don't think either of us anticipated the degree to which it would take on a world of its own" (via Us Weekly).
But according to a top Las Vegas elopement and micro wedding expert, McKenzi Taylor, who is behind Cactus Collective Weddings and Electric Sugar Elopements, trying to divert media attention wasn't the only reason one of the world's most famous lovebirds opted for a very personal wedding experience the second time around.
Jennifer Lopez and Ben Affleck did not get special treatment
According to a newsletter Jennifer Lopez shared with her fans, the mom of two and the dad of three flew to Las Vegas this past Saturday and waited on line to obtain a wedding license along with four other would-be weds (via Newsweek). Then, as she shared about the couple's big, er, little day, "Stick around long enough and maybe you'll find the best moment of your life in a drive-through in Las Vegas at 12:30 in the morning in the tunnel of love drive-through with your kids and the one you'll spend forever with."
So how did the "Jenny From the Block" singer and her "Good Will Hunting" star get a same-day wedding license? According to McKenzi Taylor, "This was not a case of VIP treatment." She added, "In Las Vegas, which is in Clark County, it's not hard for any couple to get a same day marriage license."
Taylor told The List, "That's the beauty of getting married in Las Vegas, and the likely reason Jennifer Lopez and Ben Affleck went this route. It affords spontaneity." 
You too can get married like Jennifer Lopez and Ben Affleck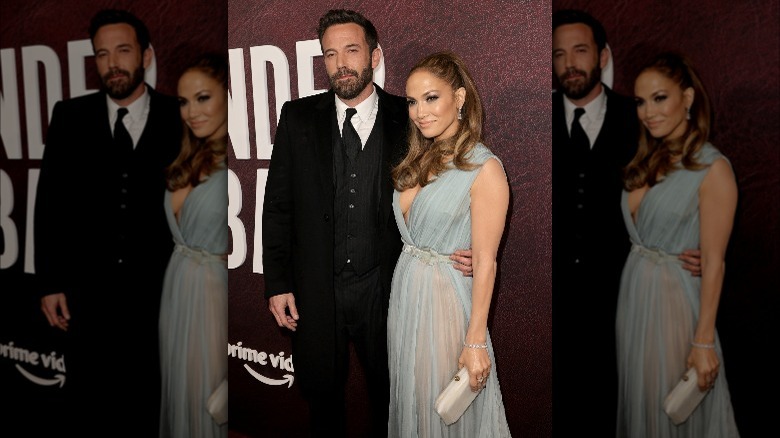 Kevin Winter/Getty Images
So there you have it! As McKenzi Taylor tells it, Jennifer Lopez and Ben Affleck may have gone to Las Vegas for their nuptials just because they couldn't wait to tie the knot. Talk about romance!
Meanwhile, in case you want to wed Bennifer style, Taylor also told us, "There had been some backlogs on marriage licenses in other states post-COVID, earlier in the year. Las Vegas also makes for an amazing wedding destination. The marriage license bureau is open daily, and you don't need an appointment."
She advised other star-crossed lovers, "You can simply walk in, wait in line, get your marriage license and walk out, which is what Jennifer and Ben did." In fact, according to Taylor, the entire process takes just 20 to 30 minutes. If only we too had private jets waiting to whisk us home afterwards...