Which Famous Star Did Meghan Markle Meet Up With In NYC?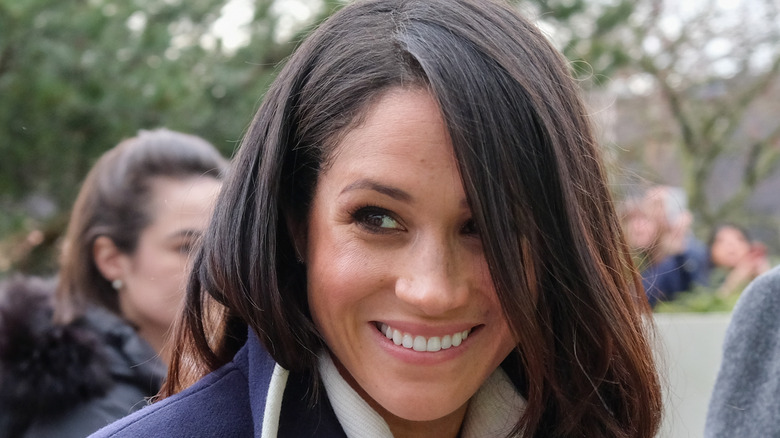 MattKeeble.com/Shutterstock
In the wake of the United States Supreme Court's decision to overturn the landmark ruling Roe V. Wade, which had guaranteed, among other things, the right to an abortion across the nation, several celebrities spoke up loudly and clearly about their feelings on the subject. Among the critics of the court's decision was Duchess of Sussex Meghan Markle (via The Hollywood Reporter).
Markle, appearing in an article alongside famous American feminist and equal rights activist Gloria Steinem, told Vogue, "What happens with our bodies is so deeply personal, which can also lead to silence and stigma, even though so many of us deal with personal health crises. I know what miscarrying feels like, which I've talked about publicly." She went on to say that this experience and the experience of choosing when and how to become a mother makes her staunchly pro-choice. She stated, "Nobody should be forced to make a decision they do not want to make, or is unsafe, or puts their own life in jeopardy." 
And where it comes to the reason that a pregnant person might seek an abortion, Markle said, "Frankly, whether it's a woman being put in an unthinkable situation, a woman not ready to start a family, or even a couple who deserve to plan their family in a way that makes the most sense for them, it's about having a choice."
So when Markle visited New York City, it makes sense that she met in person with Gloria Steinem (via Daily Mail). 
Where Markle and Steinem were spotted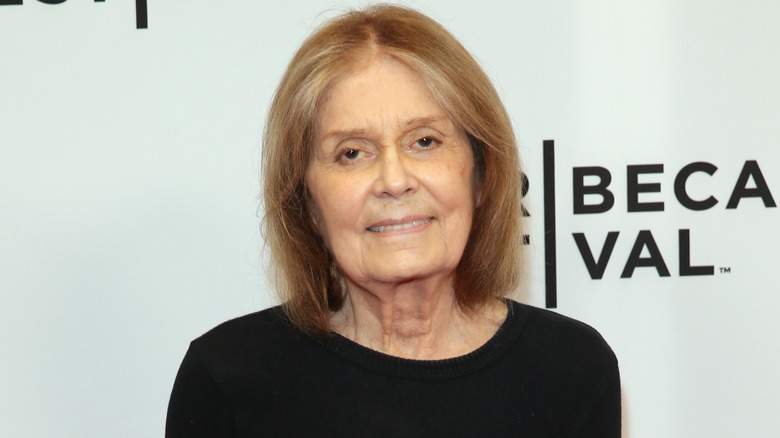 Rob Kim/Getty Images
Meghan Markle, Duchess of Sussex, was seen walking with famous feminist Gloria Steinem in the SoHo neighborhood of New York City on Monday (via The Daily Mail). That same day, the two were spotted hand in hand, smiling and talking at the Crosby Hotel. Earlier in the day, Markle had attended a United Nations event with her husband, Prince Harry, The Duke of Sussex. 
Markle and Steinem, along with sharing the same views on the Supreme Court's recent decision, are also currently working together on pushing to get the Equal Rights Amendment ratified by the United States government (via The Hollywood Reporter). After their meeting in the city, the Duchess and the activist were seen sharing a goodbye hug before Steinem got into a yellow taxi to head to her next destination (via The Daily Mail). 
When asked back in June how her husband, Prince Harry felt about the abortion issue, Meghan stated that he had a "guttural" reaction at the news that Roe had been overturned, and says they both encourage men to be more vocal about standing up for the rights of the women in their lives.