American Carnage's Allen Maldonado On Eric Dane's On-Set 'Professionalism' - Exclusive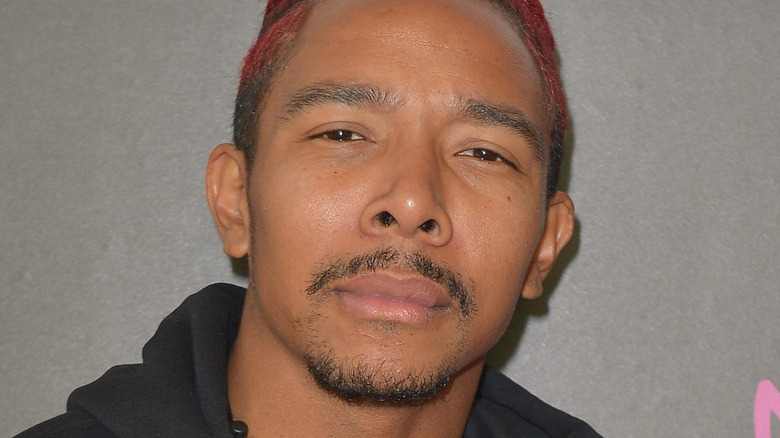 Johnny Louis/Getty Images
The longevity of a television series depends on a number of elements — the cast, the production quality, and the engaging storylines, to start. But sometimes, there's an unexplainable source of magic that keeps a show going season after season. "Grey's Anatomy" is one such program that consistently brings viewers back, its now 19 seasons gracing ABC's programming. To say that the medical drama has redefined television longevity is an understatement — it's also given us some major heartache over the course of the years.
Perhaps one of the most exciting arcs on "Grey's Anatomy" centered around Patrick Dempsey's "McDreamy" and Eric Dane's "McSteamy" — Shonda Rhimes truly knows how to give the audience what they want — and the two actors' dance in the operating room transformed into engaging storylines and interpersonal drama. Dane's time on "Grey's Anatomy" came to a tragic end, as his character literally died from heartbreak (and injuries sustained in an aviation crash). But don't think Dane has gone anywhere. 
He's now starring in the hit HBO show "Euphoria" and gracing the screen in the newly released horror comedy "American Carnage," and we just had to know what it was like working with such a dynamic actor. We turned to his lovely and hilarious fellow "American Carnage" star, Allen Maldonado, for all the details during an exclusive interview.
Allen Maldonado's career has enabled him to work with the greats, including Eric Dane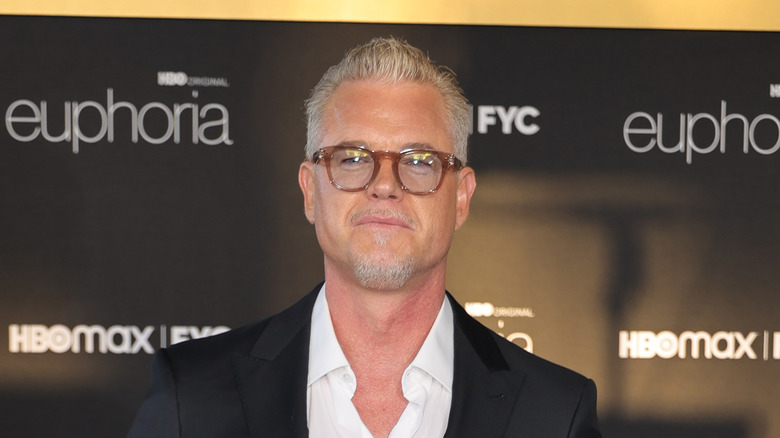 Momodu Mansaray/Getty Images
When we think of the television greats, it's no wonder that the cast of "Grey's Anatomy" is at the top of the list. Working with such fine actors at the top of their craft is an experience that so many of us would dream of having, and Allen Maldonado is one such actor who has worked with the best of the best. Telling us that his career has allowed him to work with Eric Dane, Denzel Washington, and Sir Ben Kingsley, Maldonado reflected on the "Euphoria" star and the lessons he's learned from working with the highest caliber of actors.
"I really look at this thing as a sport, so it's another elite athlete coming to play," Maldonado said of Dane. "That makes it always fun. That makes the job easier, when you have another professional that has a résumé that speaks for itself, [who] comes in and brings his professionalism and his talent on-screen. You get to bounce off of that."
Maldonado added that working with such an actor gave him "the days you circle on the calendar," and he shared that the energy Dane brought to the set of "American Carnage" pushed him to "bring it" like never before.
Allen Maldonado bonded with both the cast and crew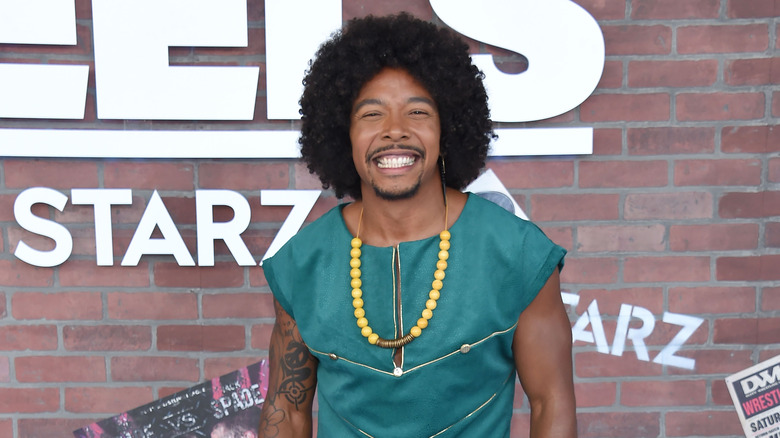 DFree/Shutterstock
Anyone in the entertainment industry can tell you that the crew is just as vital to the filmmaking experience as the cast. While Allen Maldonado shared the screen with the likes of Eric Dane and fed off of the professionalism he brought to set, the dynamic actor also bonded with the crew. Of course, getting to film in Europe certainly didn't dampen the mood.
"We got to shoot in Spain for three and a half months. Need I say more? It was an opportunity to experience Europe — not just visit — while filming with an incredible group of young Latino actors and actresses, and discover this new country along with building a bond and friendship while making this movie," Maldonado told us. Further reflecting on the crew, Maldonado shared that while he doesn't speak Spanish — and most of the crew didn't speak English — their bond transcended language.
"I'll be going to visit Spain next month and I definitely have friends and family there now — from the crew, mainly. They were amazing," the actor said.
"American Carnage" is now playing in select theaters and available for rental and purchase digitally and on demand.