How Much Money Do Postal Workers Make?
Bloomberg/Getty Images
Postal workers are vital to our society. When we think of postal workers, we often picture the men and women in blue who deliver our mail and packages every day, But the job description actually encompasses more than just mail delivery. According to Career Explorer, postal workers are not just mail carriers. They are also the mail sorters, processors, and clerks. 
Each position within the postal work category is important to the mail process. Sorters, processors, and machine operators work on the front-end to prepare mail for delivery. On any given day, they may be loading or unloading mail trucks, sorting and processing the mail, or even working to fix the equipment used in sorting. Clerks are the faces you see when you walk into a USPS store and are tasked with selling stamps and envelopes, answering questions customers have about the mail process, handling purchases, and calculating mail costs. Mail carriers are the ones who bring us our mail.
Postal workers have been around for a long time, but their salary is not always the selling point to many who choose the job, per The Balance Careers. Here's what you can expect to earn as a postal worker.
Postal workers make an average salary, but the benefits are good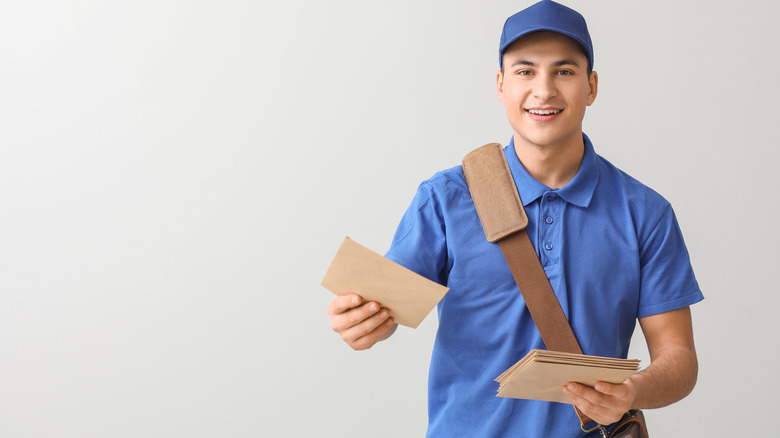 Pixel-Shot/Shutterstock
According to Payscale, the average salary for an employee with the United States Postal Service is around $63,000. This pay is dependent on the state you live in and can range from about $35,960 to $60,000 and up, per The Balance Careers. But while the salary is fairly average, many postal workers are drawn to the career due to its perks.
According to Line, postal workers are eligible for a pension plan along with a 401k and social security. That means they can retire at a good age and be set for the rest of their life. In addition to that, they often get paid overtime as well as paid leave and holidays. Health and life insurance are also offered. In addition to the monetary benefits, postal workers often experience a great work environment. Postal carriers get to spend their days exploring and working independently without a boss breathing down their necks or being confined to a desk. 
But what exactly does it take to become a postal worker?
The United States Postal Service provides training in the form of an internship for new hires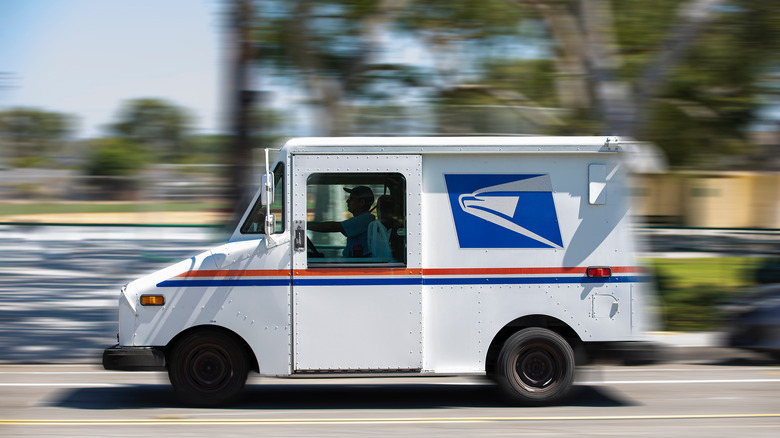 Matt Gush/Shutterstock
A big draw for many is that the United States Postal Service does not require postal workers to have more than a high school diploma. In addition to the low educational requirements, they also provide training for anyone interested in pursuing a career with the organization. And the best part? That training is paid (via The Balance Careers). It is marketed as an internship and is an 18-month program designed for those just getting started in their career. If you are able to complete the program, you will likely be offered a job through USPS.
If you want to advance your career, there are a lot of opportunities for those with college degrees. USPS offers a professional development program for recent college graduates where they will be able to network and find advancement as a postal worker. The program is full time and pays a competitive salary. Once completed, most program attendees can expect promotions. 
Whether you have always dreamed of spending your days driving around delivering mail, or are intrigued by the other opportunities within postal work, it is a great, solid job for every level.