Why The BBC Boss Just Made A Grovelling Apology To The Royal Family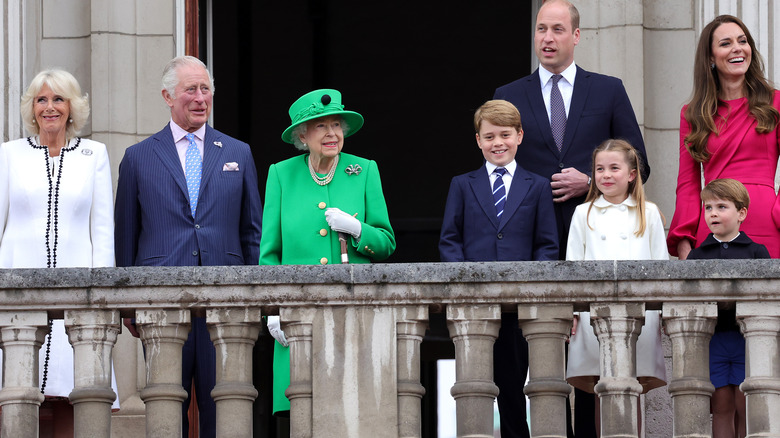 Chris Jackson/Getty Images
We learned a lot from Meghan Markle and Prince Harry's interview with Oprah in 2021; however, theirs wasn't the first bombshell interview by a royal. In 1995, Princess Diana sat down with Martin Bashir for BBC and talked about dealing with jealousy within the royal family over her popularity, having postpartum depression and bulimia, and the stress of knowing that Prince Charles was having an affair with Camilla Parker-Bowles, via PBS. But unlike the Meghan and Prince Harry interview, Princess Diana's interview came about through some shady shenanigans.
A 2021 inquiry into what happened determined the tactics Bashir used to get the interview were deceitful, per BBC. Bashir asked a graphic artist to create fake bank statements that were used to help earn the trust of Diana's brother — Earl Spencer — to get him to introduce him to Diana. Bashir also stoked the rumors that Charles had slept with Princes Harry and William's nanny and gotten her pregnant, and Bashir allegedly showed a "receipt" for the abortion, via People.
The 1995 BBC Princess Diana interview will never be aired again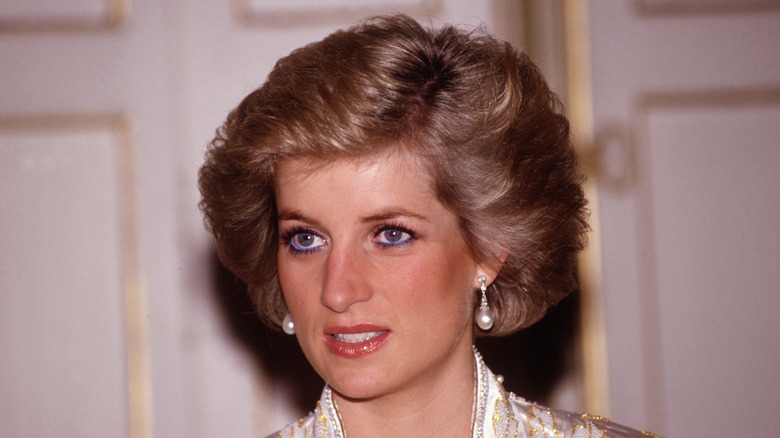 David Levenson/Getty Images
The infamous Martin Bashir Princess Diana interview may have been over two decades ago, but it's still making headlines. This time, it's focused on the Tiggy Legge-Bourke, who now goes by Alexandra Pettifer (via The Guardian). Pettifer is receiving "substantial damages" from the BBC over the incident, and in a statement, BBC General Director Tim Davie apologized publicly to Prince Charles, Prince William, Prince Harry, and Pettifer "for the way in which Princess Diana was deceived and the subsequent impact on all their lives." He went on to say, "Had we done our job properly Princess Diana would have known the truth during her lifetime. We let her, The Royal Family and our audiences down." He also said that the BBC will never air the interview again.
For her part, Pettifer said the rumors about her were "a source of great upset," and according to her lawyer, Pettifer hadn't previously known the source of the allegations about her, per Daily Mail. Diana's brother Earl Spencer has called for criminal charges against those responsible.
After the 2021 inquiry into the interview, Bashir told The Sunday Times that he regretted showing the forged documents to anyone, and he said "I never wanted to harm Diana in any way and I don't believe we did."