The Strange Way Ricky Martin Is Connected To Prince Andrew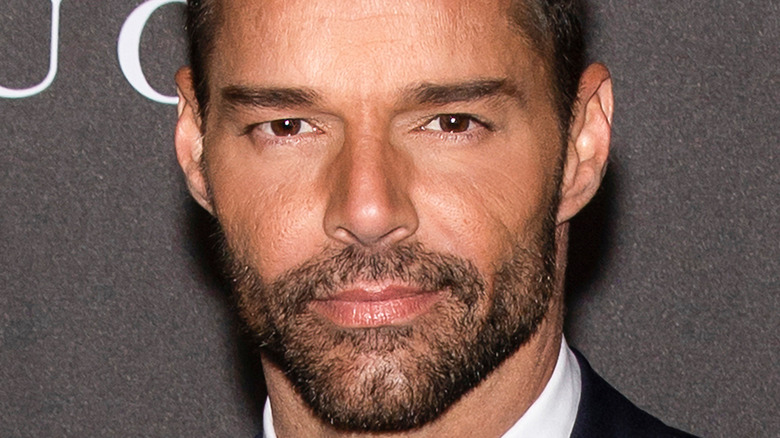 Ovidiu Hrubaru/Shutterstock
Ricky Martin, the famous singer with roots in the popular soap opera "General Hospital," was recently caught up in a serious accusation after his nephew claimed they were in an incestuous relationship (via CNN). His nephew had Puerto Rican law enforcement serve the singer with a protective order stemming from claims of domestic abuse on July 1st; however, he later dropped the charges.
"Unfortunately, the person who made this claim is struggling with deep mental health challenges," the "Livin' La Vida Loca" singer's attorney, Marty Singer, said in a statement. "Ricky Martin has, of course, never been — and would never be — involved in any kind of sexual or romantic relationship with his nephew." His nephew took the case to court but later asked to have it withdrawn (per People). It has been dismissed along with the order of protection.
"Just as we had anticipated, the temporary protection order was not extended by the Court," Martin's legal team said in a statement. "The accuser confirmed to the court that his decision to dismiss the matter was his alone, without any outside influence or pressure. The accuser confirmed he was satisfied with his legal representation in the matter."
When it came to Martin's legal team for the case, you might be surprised to learn that there is an unexpected connection to one of the royal family's most controversial figures.
Ricky Martin's attorney has a long list of famous clients, including Prince Andrew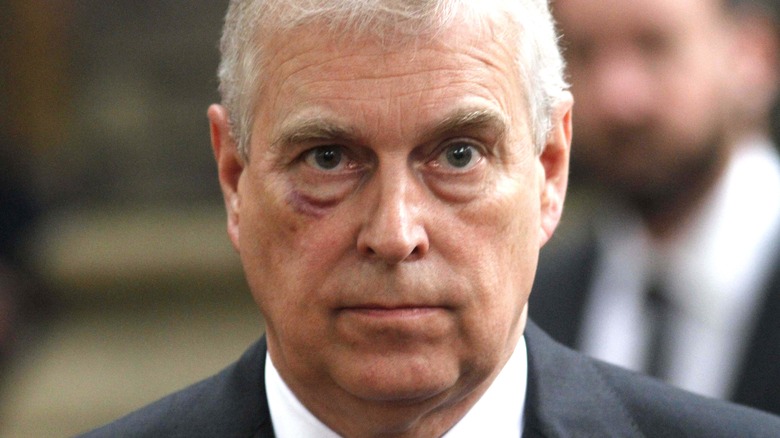 Wpa Pool/Getty Images
When Ricky Martin was forced to take on a short-lived legal battle with his nephew, he hired an attorney with an interesting background — Marty Singer (via Newsweek). Singer has represented some shocking clients in the past; he boasts a resume filled with famous names, including the likes of Kim Kardashian, Jonah Hill, and Scarlett Johansson. He has a reputation for being good at his job and has even been heralded as a "real-life superhero" by a former client.
However, he also served as Prince Andrew's lawyer. Singer was rumored to be the man who could "save" the disgraced prince from the sexual assault allegations against him (per Get To Text). In the end, Andrew and his victim came to a settlement outside of court instead of facing off in a legal battle.
Singer is known for his representation of those in the entertainment industry. He has several awards to his name and was even named Entertainment Lawyer of the Year by the Beverly Hills Bar Association in 2012.