Inside The Drama Surrounding Prince Philip's Will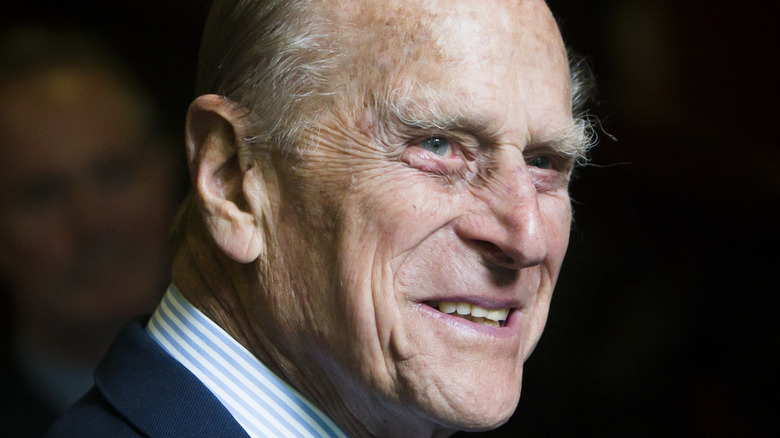 Wpa Pool/Getty Images
Prince Philip, the Duke of Edinburgh was 99 years old when he died April 9, 2021; he was married to Queen Elizabeth for 73 years — a benchmark that not many couples make. Only 30 people were in attendance at his funeral due to restrictions related to the COVID-19 pandemic. Heartbreakingly, the queen was photographed sitting alone. Prince Philip spent years working to plan his own funeral and considered every detail from designing the custom Land Rover hearse to asking for buglers to play "Action Stations," per The New York Times. With all the time and attention paid to planning his funeral, it stands to reason that as much care was also given to the writing of his will.
Wills in the United Kingdom are typically matters of public record after they are in probate, according to the House of Commons Library. But that's not the case for the royal family; they can apply to the high court to have their wills sealed, and that's been the tradition for over 100 years, per The Guardian. Philip's will is currently locked away under the protection of the Office of the President of Family Division of the High Court with the wills of multiple other deceased royal family members, including the Queen Mother and Princess Margaret. That's where it will stay for 90 years, per Insider. 
Legal questions stem from the private hearing that sealed Prince Philip's will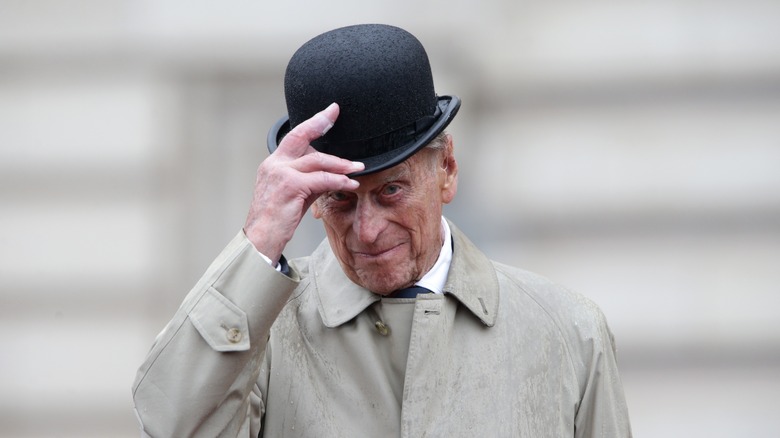 Wpa Pool/Getty Images
In July 2021, there was a secret hearing requesting that Prince Philip, the Duke of Edinburgh's will be sealed. It was presided over by Sir Andrew McFarlane, President of the Family Division of the High Court. In September, McFarlane made his ruling public. He decided the will would be sealed for 90 years — previously they were sealed indefinitely — and it would join some thirty other royal wills. In his ruling, he described Prince Philip's lawyer's argument from the secret hearing, which included an appeal for "the right to privacy on the part of Her Majesty in relation to personal matters." McFarlane determined that it "was both undesirable and inappropriate for the will and accompanying documents to be open to public inspection."
However, The Guardian, a British daily newspaper, is arguing in court that it was unlawful for the hearing to have been kept secret from the media. A lawyer for the paper said, "An entirely private hearing such as this is the most serious interference with open justice." The Guardian recently claimed that the royal wills are hiding approximately £187 million worth of assets. The practice of sealing royal wills started in 1910 after Queen Mary applied to have the will of her brother Prince Francis, who allegedly bequeathed jewels to a mistress, sealed via Express.