Maurice Benard Reveals Who He Really Wanted To Play On General Hospital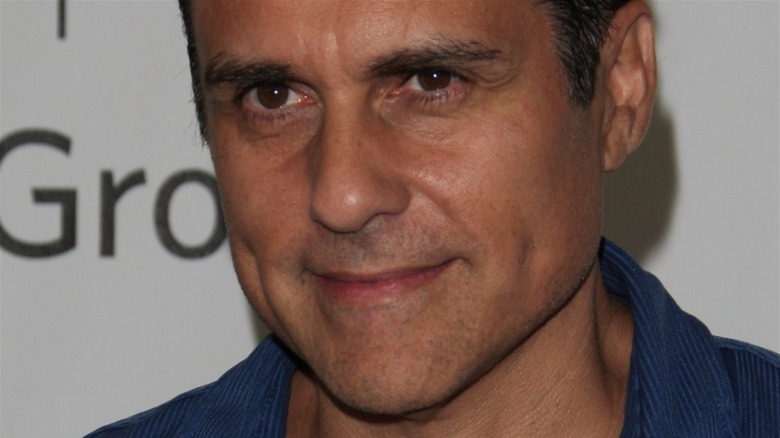 Phil Stafford/Shutterstock
Maurice Benard's critically acclaimed role as Sonny Corinthos continues to make waves on "General Hospital." As the patriarch of the Corinthos family, his connection to key players on "GH" spreads far and wide and makes him a mainstay in multiple storylines. It's not an exaggeration that Benard has chemistry with every single person he plays opposite. His relationship with his on-screen son Michael Corinthos (played by Chad Duell) is so believable that the current tension between their characters is completely palpable, per She Knows Soaps.
Though Benard's stint as Nico Kelly on "All My Children" also deserves an honorable mention, he's since carved out a space for himself on "General Hospital." He regularly puts his all into his portrayal of the mob boss and is part of what makes the Corinthos a royal soap family. This makes the news that he plans on leaving "General Hospital" a lot harder for fans to digest — this, coupled with the fact that he almost quit the hit show right after landing Sonny. Though the day will eventually come, Benard let fans know that they will still hear from him long after he's hung up his coat as Sonny. He revealed on the April 24th episode of his mental health podcast "State of Mind" that he hopes to continue using his platform to raise awareness.
It was on this same podcast that he opened up about another path he almost took before he was cast in "General Hospital."
Maurice Benard's 29-year journey on General Hospital as Sonny Corinthos wasn't planned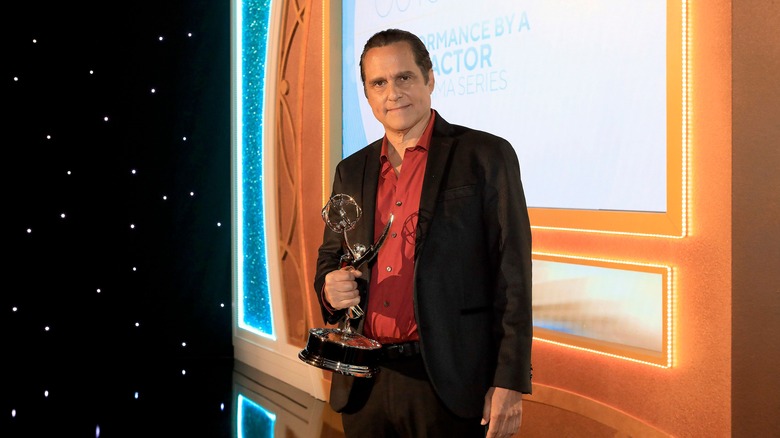 Daytime Emmy Awards 2021/Getty Images
Soap opera blog We Love Soaps once dubbed Maurice Benard as one of the greatest soap stars of all time. But the Sonny Corinthos that fans know and love today almost didn't come to be. During a July 10 episode of "State of Mind," Benard opened up about what sparked his decision to become Sonny. His financial situation played a big part. "I was out of work," Benard admitted. "I owed money. Two years between playing Desi Arnez, then running out of money, then GH calls and I don't want to do it. My wife says, 'Yeah, you do.' I said, 'No, I don't.' She goes, 'We're broke.' I go, 'Alright, let's go!'"
Despite painting the offer as a lifeline, Benard was honest about his resistance to making it a long-term career move. In his conversation with 10-time-Emmy-award winning casting director Mark Teschner, Teschner dropped major news: the crew loved Benard so much that he was originally given the option of playing a doctor or the mobster. "You were offered Dr. Baranski, a series regular role, and you were offered a six-month role of Sonny Corinthos," Teschner pointed out on the podcast. "You jumped at the six-month because you didn't want to stick around."
Despite the revelation that his appearance was meant to be temporary, Benard still went on to become an integral part of "GH." There's no question that Benard made the right choice!