HGTV's Cristy Lee Explains The Difference Between A 'Cheap' Home And A 'Steal' - Exclusive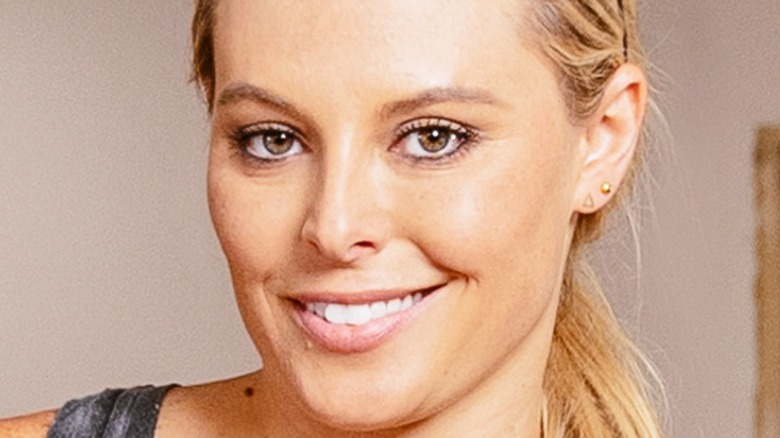 Cristy Lee is on a mission. The licensed realtor is dedicated to helping home buyers in the greater Detroit area find their dream homes. Some buyers have been watching the market for years but still haven't found "the one." Then, she sweeps in to save the day on her new HGTV show "Steal This House." In the first episode, Lee helps long-term renters Melissa and Tim take the next steps to close on a home they can call their own. After more than three years of searching near the top of their $500,000 budget, Lee showed them the benefit of a fixer-upper. 
Detroit might have a bit of a reputation, but Lee — like her fellow HGTV co-stars over at "Bargain Block" — sees nothing but potential. She has a similar perception when taking her clients to look at homes; properties that might not have the best outward appearance still have the potential to be fantastic. That's her secret. In an exclusive interview with The List, Lee explained that it was also the groundwork for her first-ever series on HGTV. She shows buyers that it's easier if you aren't necessarily looking at the top of your budget for a perfect home. Instead, it's about looking for a house that is a "steal" but isn't necessarily "cheap" — believe it or not, there's a major difference. 
A 'steal' is a house that others might overlook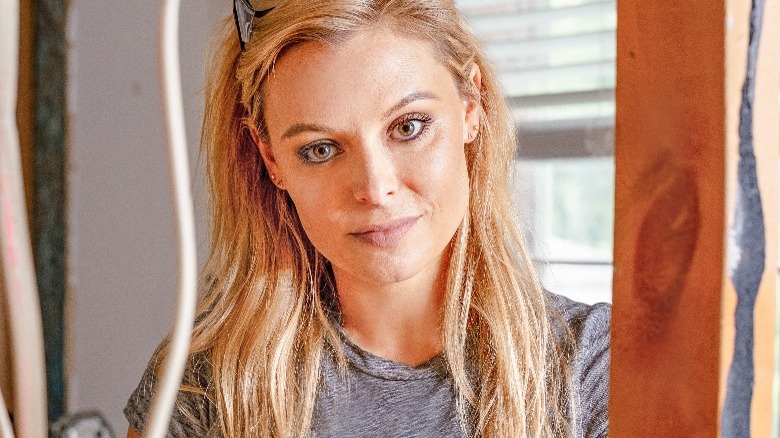 HGTV
Cristy Lee shows her clients what the average viewer would likely deem a fixer-upper on "Steal This House." However, she views the homes as "steals" and not cheap. "It's a steal because a lot of other people overlooked it," Lee explained. "There might be a lot of different reasons why it was overlooked. It could be the existing decor, it could be the type of flooring, it could be the layout, it could be the location." Her job is to help buyers see past these things. Once they do that, all that's left is potential. 
In her eyes, it's about using a budget for the right things. Generally, that's renovating — because it enables homeowners to get exactly what they are looking for. "I'm helping guide them through the process of finding the right home that's a steal, and instead of applying their maximum budget to this house, this one house that doesn't meet all their wants and needs, I'm helping them change their perspective on finding a house at a lower price point and using some of that money towards renovating to get the exact house that they want," she said. 
Cristy Lee customized every home on Steal This House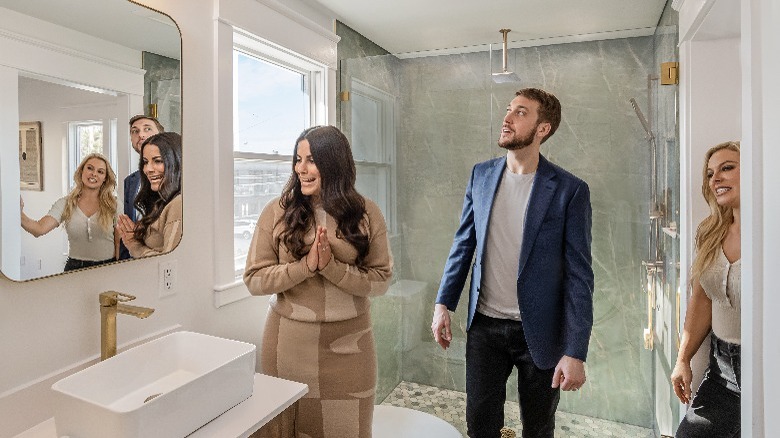 HGTV
Even if Cristy Lee considers a home to be a steal, she still sees value in it. She also respects that the current owners care about their property and might love its appearance. The former "All Girls Garage" host is respectful of that on "Steal This House." 
"I don't want to necessarily knock the house too much because someone may have really loved that house," she said. "It may or may not be the style or decor or look that a lot of other people also really like. Bearing that in mind, there are definitely some homes that we look at where the vast majority will agree, this house needs to be renovated. Something needs to be done here."
Once her clients close on a home, Lee turns that steal into a dream. She told The List that she creates something custom for every homeowner in the process. "I definitely tried to do a very specific project that was more of a personal project for each of these homes that I felt the homeowner would truly love — so something that was really specific to them."
"Steal This House" airs new episodes Saturdays at 9:00 p.m. EST/PST. You can watch on HGTV and HGTV GO.