Chris Cuomo Is Taking On A New Venture Following His Controversial CNN Exit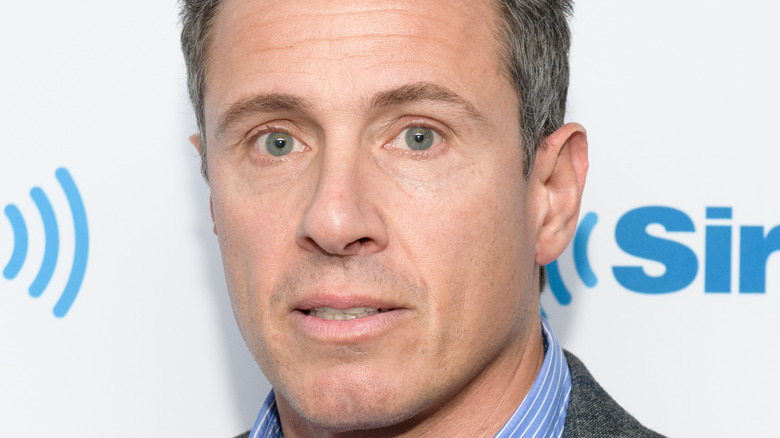 Noam Galai/Getty Images
It's been a while since we've heard from disgraced CNN anchor Chris Cuomo, the damning allegations against whom were more disturbing than we originally thought. As People reported in November 2021, Chris was suspended indefinitely from his lucrative role as a primetime anchor after it transpired he'd advised his brother, former New York Governor Andrew Cuomo, on how to handle his sexual assault lawsuit.
A spokesperson confirmed that, although Chris acknowledged his involvement, new evidence had come to light that made CNN question just how deep it went. And, "as a result, we have suspended Chris indefinitely, pending further evaluation." According to The Guardian, in a statement shared by the New York Times, Chris admitted, "This is not how I want my time at CNN to end but I have already told you why and how I helped my brother."
He continued, "So let me now say as disappointing as this is, I could not be more proud of the team at 'Cuomo Prime Time' and the work we did ... I owe them all and will miss that group of special people who did really important work." Unusually, Chris has remained pretty quiet ever since. However, the disgraced journalist is set to give his first TV interview since being fired on News Nation next week, per Mediaite.
The former anchor will discuss what he's up to, and what his plans are for the future. Naturally, his big comeback project will be a hot topic of discussion.
The former anchor is branching out into podcasting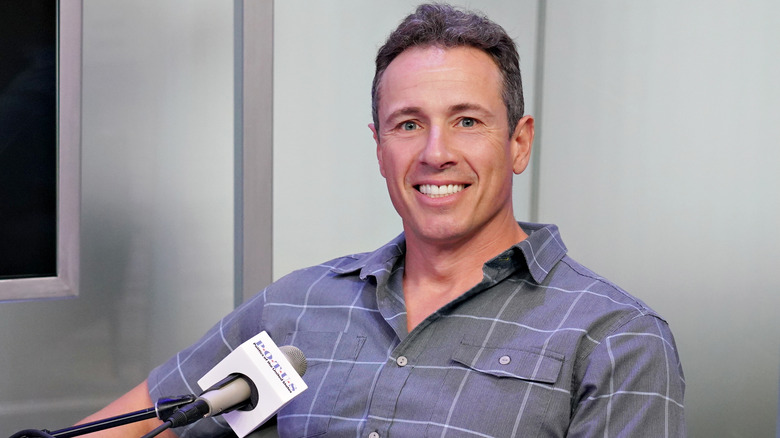 Cindy Ord/Getty Images
Ever since Chris Cuomo was terminated by CNN, speculation has been rife about what he's going to do next. And now, after memorably describing himself as a "free agent," per the New York Post, the former anchor's comeback is apparently in the offing. Cuomo teased a mysterious new venture entitled "The Chris Cuomo Project" on his Instagram, which Page Six confirms will take the form of a podcast that will also stream online, both on YouTube and on his personal website. Likewise, the former CNN star is also selling "Free Agent" merch, reputedly for a good cause.
"His podcast will be recorded and streamed. Chris is loaded, so he will do it right," an insider revealed, before clarifying, "And he's doing this not to make money, it is to get his voice back out there." After Cuomo's relationship with CNN broke down completely, he's chosen to go "rogue" in an act "of defiance" against them. As for who else we can expect to hear on the show, a teaser promised fellow "free agents," who have also "paved their own way to express his concept." 
People confirm the first guest is Sean Penn, with whom Cuomo notably posed in videos captured in Ukraine. Both men were working to raise awareness of the ongoing war in the country, but their episode also covers Cuomo's next steps. As he argued emphatically, "It's time for me to move on."