Where The Price Is Right Really Keeps All Those Brand-New Cars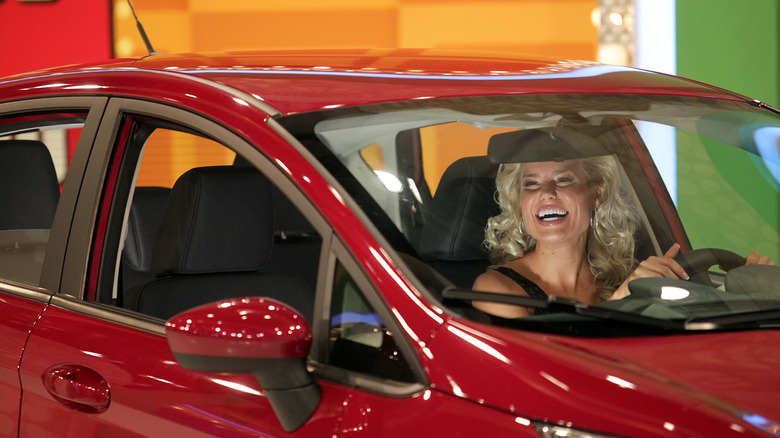 Frederick M. Brown/Getty Images
It's a scenario many of us have pictured in our minds once, twice, or more likely, a dozen times — driving out of the studio lot of "The Price is Right" as the proud owner of a brand-new, cherry red convertible. Out of all the prizes on the show, you'd be hard-pressed to find someone who would pass up the opportunity to win a car. Goodbye, expensive car payments!
It doesn't matter who you ask: people of all ages and backgrounds have heard about everyone's favorite game show "The Price is Right." It's the one TV show you can't help but pause during your channel-surfing because you just know it's going to get a smile out of you. Who doesn't enjoy watching contestants compete for cash prizes, fabulous trips to exotic locales, and sleek and shiny cars that look like they're straight out of a James Bond movie?
But haven't you ever wondered where those expensive cars are kept when the show isn't live? They don't just sit on a spinning platform on the soundstage all day, do they? Come on down; we've got your answers here.
The Price is Right owns a private lot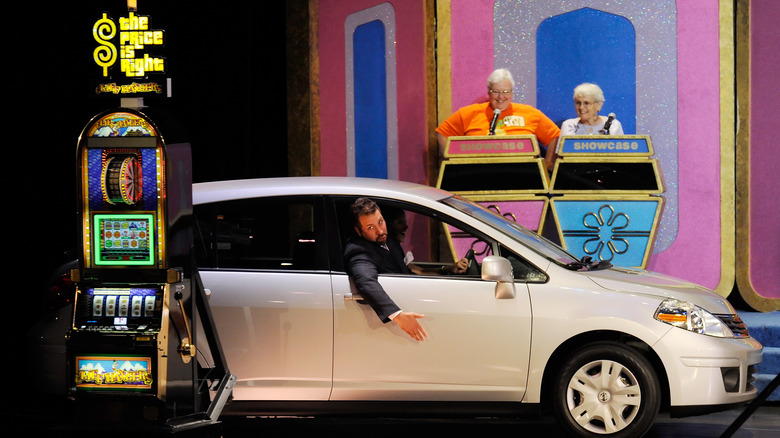 Ethan Miller/Getty Images
This may come as a surprise to you, but "The Price is Right" actually owns a private lot where it stores the luxury cars that contestants hope to win that day. Sounds like a car lot we'd all love to visit, right? Imagine being surrounded by a sea of cars that someone wanted to give away! But this lot isn't available to the public, at least not for viewing; it's exclusively meant to hold the cars that will be hosted as prizes on that week's show.
The producers keep around 40 cars on the lot at any given time and are always ready with a wide selection of vehicles to make things interesting. After all, no one wants to see the same make and model on the show every week. Executive producer Mike Richards strives to make the show as fresh and exciting as possible by mixing things up. He says, (we) rotate out the ones you saw before, so they don't see them again," via Best Life.
A history of greatness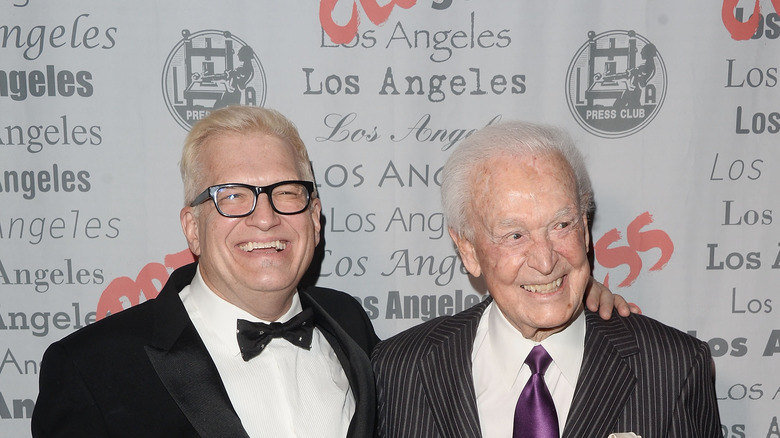 Matt Winkelmeyer/Getty Images
Since 1956, "The Price is Right" has been dishing out wholesome fun the entire family can enjoy. Long-time fans of the show will remember the first host — charismatic Bob Barker who kept the show entertaining in a fun and family-friendly way that only he could.
There's also no forgetting the current frontrunner of the show, everyone's favorite comedian Drew Carey. His lovable demeanor and hilarious jokes are almost certainly a huge factor in why "The Price is Right" continues to pull great ratings and remains a family favorite, even after being on air for nearly seventy years. In 2020, the show pulled in the highest ratings it had seen in over four years, averaging well over three million viewers (via Soap Opera Network).
When Bob Barker retired in 2007, Carey stepped up to hold the torch and keep the game show alive. All has gone extremely well with the transition. We're excited to see many, many more years of "The Price is Right," and more people than ever achieve their dream of winning a brand-new car.