Why Adam's Latest Move Has The Young And The Restless Fans Seeing Red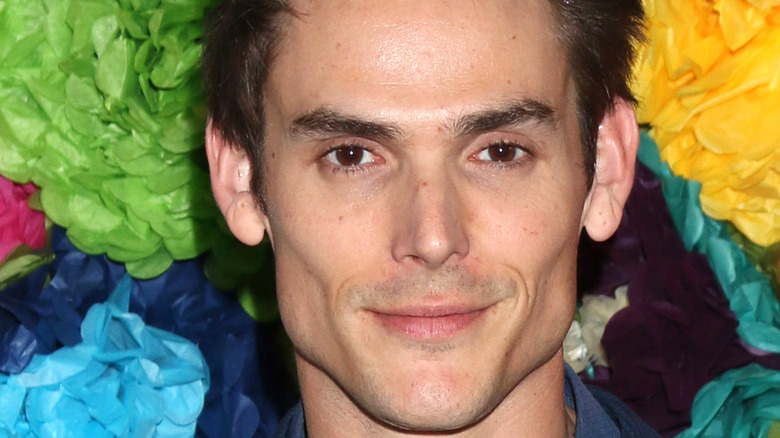 Kathy Hutchins/Shutterstock
It would be a massive understatement to say that Adam Newman (Mark Grossman) on "The Young and the Restless" is obsessed with the family business. Beyond that, Adam's desire to be respected and in the good graces of his father, Victor Newman (Eric Braeden), also frequently sends him to the dark side. Despite the assurance that Adam's bad boy ways were long behind him, he backslid into that territory as of late. Adam's on the outs with his entire family, ruining any good rapport he built over the last year (via Soap Central).
The one beacon of positivity in Adam's life amidst the chaos has been his relationship with Sally Spectra (Courtney Hope). Adam was in an endless cycle of heartbreak for so long, bouncing back and forth between Sharon Newman (Sharon Case) and Chelsea Lawson (Melissa Claire Egan). Sally was his first opportunity to remove himself from that carousel of drama, but Adam just burnt that bridge. In an attempt to regain Victor's trust (or so he says), Adam felt compelled to do the one thing viewers didn't want him to do; call it quits with Sally. This is the same thing that happened to Sally Spectra on "The Bold and the Beautiful" before "Y&R": heartbreak (via Soaps.com). 
However, what Adam told Sally and what he went on to say to Victoria Newman (Amelia Heinle) and Nick Newman (Joshua Morrow) are two very different things.
Adam broke things off with Sally but advocated for his siblings to spare her job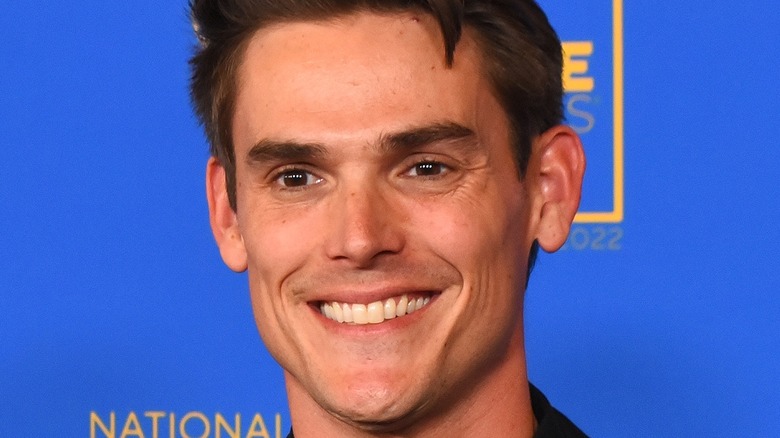 Michael Mattes/Shutterstock
In a video clip posted on the official Twitter account for "The Young and the Restless," Sally Spectra's heartbreak is fully displayed after being dumped by Adam Newman. Sadly for Sally, Adam didn't simply end the relationship; he verbally eviscerated her and named all of the reasons they shouldn't be together. Adam told Sally, "The really crazy thing is making the choice to be with you at all."
Despite the harsh words, Sally saw through Adam's facade. She claimed that he was breaking up with her as a means of job security for her. She accused him of distancing himself from her to make it more likely for the Newmans to keep her in the company. Adam's vicious rhetoric toward Sally has fans angrier than ever at the Newman outsider. However, the damage is complete. Adam tore into Sally so severely that she couldn't help but believe every word (via Soaps.com).
Fans think Sally deserved better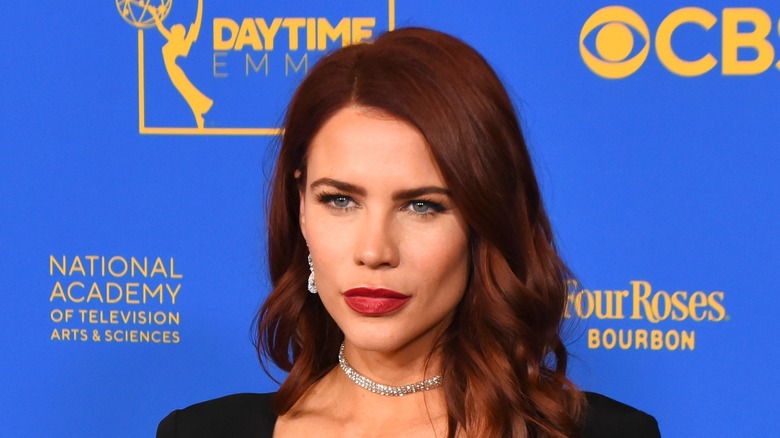 Michael Mattes/Shutterstock
Sally couldn't have been too far off the mark in her assessment of Adam's motives. Upon the conclusion of their heartbreaking split, Adam ran into his siblings Victoria Newman and Nick Newman and advocated for them to keep Sally on board at the company. Nobody trusts him, however. No matter what he does, he will always be the black sheep of the Newman family tree. While there's some semblance of selflessness behind the act, per Soap Hub), fans are mad at Adam's latest move.
"I was bawling watching adam and sally," tweeted one viewer. Another wrote, "That was so hard to watch. I know Adam didn't mean those harsh words. But still harsh and Sally didn't deserve to hear those words. Adam..you let me down."
Other fans had ideas of where "The Young and the Restless" could have gone instead. "This was so heartbreaking to watch!" wrote one such fan on Twitter. "Sally and Adam should ditch Newman altogether and create their own powerhouse company. Neither one of them is respected by anyone in that family. That was hard for Adam to do as he loves Sally but he wants her to keep her job with the Newman's."