Gail Bean Shares How She Physically Prepared For Her Role In P-Valley - Exclusive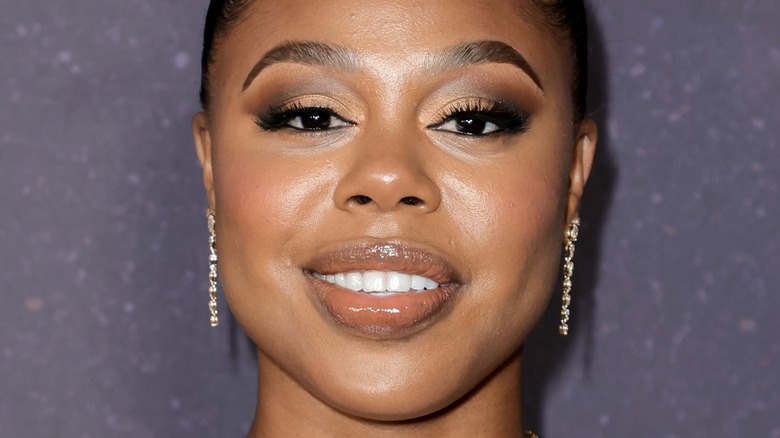 Kevin Winter/Getty Images
You may have seen her in guest roles on Issa Rae's "Insecure" or as Wanda on FX's "Snowfall," and actress Gail Bean's newest role required some major training. Bean stars in Season 2 of "P-Valley," stepping into the role of Roulette, a dancer at The Pynk, the show's central strip club (via Distractify). In an exclusive interview with The List, the actress opened up about all the physical and emotional challenges involved in the production. 
Flying between Atlanta and Los Angeles to shoot both "P-Valley" and "Snowfall" was an intense period of time for the star, but she was somehow able to balance a difficult shooting schedule and two incredibly demanding roles. There's no telling what a talent like Bean will do going forward, but fans can enjoy new episodes of "P-Valley" through August 7, including some of the dance stunt sequences that required her to take on a whole new set of skills.
Shooting presented unique challenges for the dancers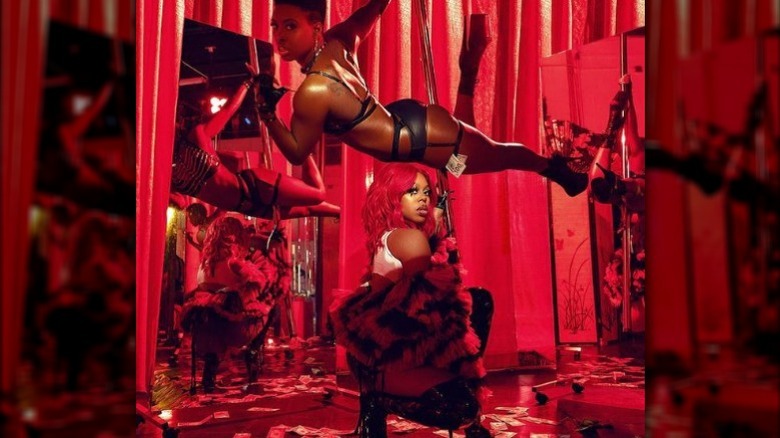 Before shooting began for Season 2 of "P-Valley," actress Gail Bean had a lot of work to do to become Roulette, an expert-level pole dancer. "I started training about four months prior to shooting," she told The List. "Before booking the role, I had no pole experience."
The multi-talented actress acknowledged that besides the challenging moves, she also had to channel her character's emotions, and the role certainly challenged her in a way previous roles haven't. "It's definitely different, dancing and acting, especially dancing in front of people," she said.
Bean eventually gained her footing, saying, "After a while, you get over it." But the physical challenge was still a major factor of shoot days. "It's still that tactic of being a safety issue. That never goes away, but I guess that's with anything dealing with athletes."
Thankfully, Gail Bean had plenty of support on set from both the cast and crew, as well as a few stunt doubles who helped her keep the magic going on stage during extra long shoot days. Finding the right embodiment to advance each episode's story was especially difficult considering the skill level required to shoot "P-Valley."
Gail Bean is proud of her new pole skills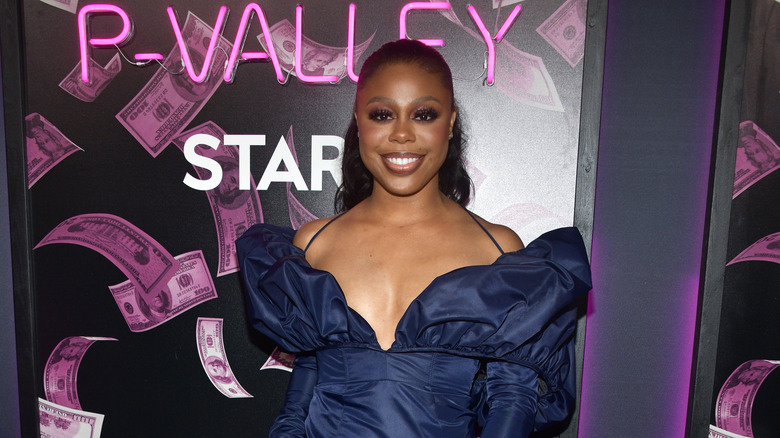 Araya Doheny/Getty Images
In her interview, Gail Bean shared that she had three stunt doubles on her team. "For safety reasons. You don't want to accidentally fall off and get hurt, or you don't want to overtire the actor from doing too many takes."
With new insider knowledge, Bean knew everything it took to complete a full pole set, but shooting scenes over and over had the potential to take its toll. "There were definitely moments where I was very grateful to sub in with a stunt double to pull off the full Roulette experience, because even in a regular strip club ... no dancer is on the stage the entire time. Sometimes, you may not even be fully in focus, but they need you up there on the pole because you're in the background, or we feel you, or we may catch a glimpse of you."
Besides working as stand-ins, Bean's doubles sometimes pulled off moves that weren't possible for even her impressive talent. "You have some where maybe [it's] a flexibility thing," she shared. "I'm really good at pole. I've learned a lot. Like I said, I did four months' training prior to [filming], and then I did ongoing training while filming, but I don't have a split." Needless to say, fans can continue to be grateful for Bean, as well as her body doubles, for the rest of "P-Valley" Season 2.
"P-Valley" Season 2 premiered on Starz on June 3 and will air new episodes until August 7.