If You've Never Read Anything By Jackie Collins, Here's The Book You Should Start With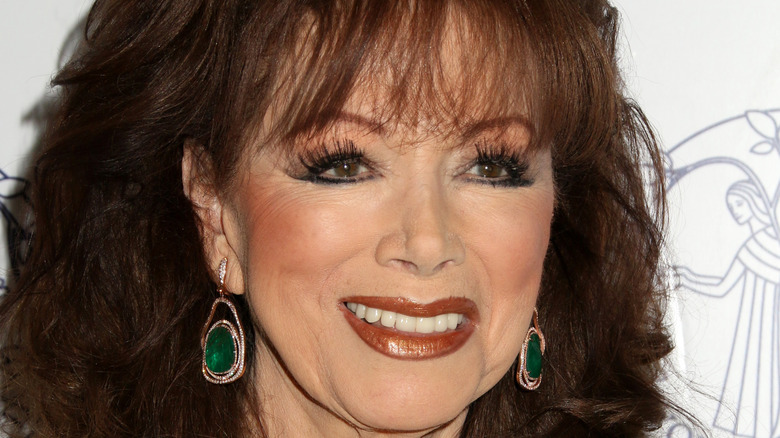 Kathy Hutchins/Shutterstock
A perfect choice for your next summer beach read, Jackie Collins' books are full of unstoppable female characters. Undeniably racy and proudly cheesy, she revealed to the Los Angeles Times in a 1988 interview that, "The Wall Street Journal once said my books are embarrassing to pick up, impossible to put down." This proud ownership of her novels — and the raunchy content within — made Collins stand out among other female writers of the time.
Born in 1937 as the younger sister of outspoken Hollywood actress Joan Collins, Jackie maintained a name for herself as a writer until she sadly passed away in 2015 (via The Washington Post). Ever since her first book was published in 1968, titled "The World Is Full of Married Men," Collins faced criticism from other authors. The popular romance writer Barbara Cartland supposedly referred to Collins' debut novel as "disgusting filth," according to The Washington Post. Still, in 2013, Jackie received an OBE (Order of the British Empire) from Queen Elizabeth II for her contributions to fiction and charity (via ITV). Her legacy continues even today, with her novels displayed in bookshops worldwide. 
If you've never read one of Jackie's novels before, there's a specific book you should start with to get the most out of the experience.
Her books are known for their explicit racy content and strong female characters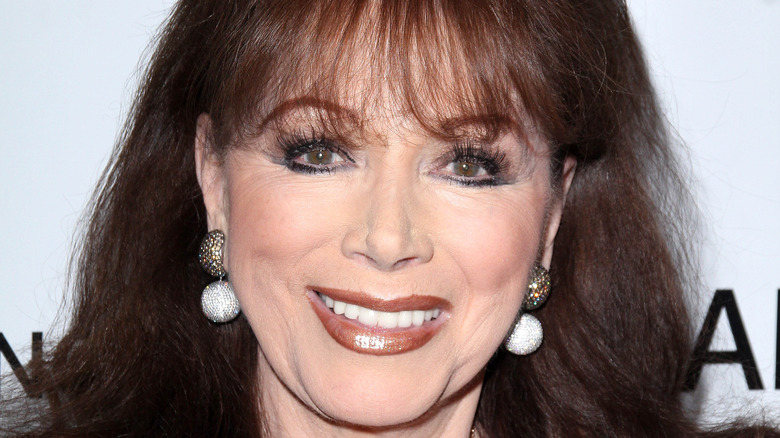 s_bukley/Shutterstock
If you're struggling to choose a book by Jackie Collins' to read, why not go with one of the most well-known? In a personal list by The Guardian, Collins' infamous book "Hollywood Wives" comes first. Published in 1983, the book would later become the first of a five-part series. It was also Collins' most successful book, selling over 15 million copies during her lifetime (via Famous Authors). 
Similar to her other books, "Hollywood Wives" contains several risqué scenes. Collins set the bar for raunchiness in her first novel, "The World Is Full of Married Men," which was actually banned in South Africa and in Australia for a period of time due to its saucy content and focus on extramarital affairs (via The New York Times). The public couldn't get enough of the seedy lives of the Hollywood elite outlined in "Hollywood Wives," though, leading the book to be turned into a miniseries in 1985 (via IMDb).
Due to its enduring popularity, "Hollywood Wives" would be a good book to start with so you can get a sense of what makes Collins' novels so addictive.
She penned a variety of book series over her writing career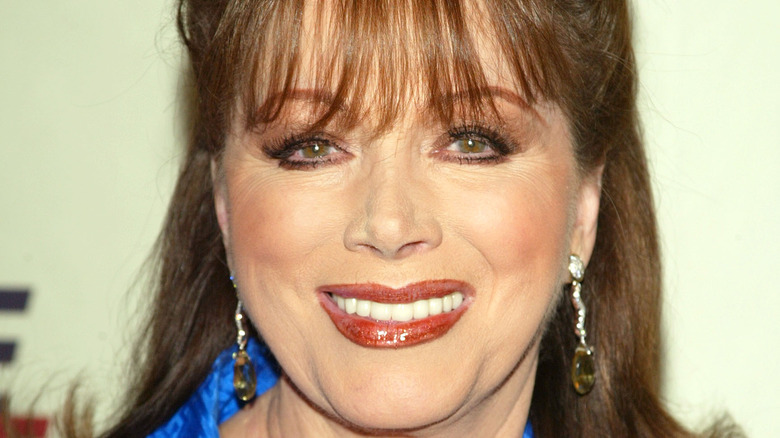 DFree/Shutterstock
Jackie Collins has quite a few book series under her belt, which can make it tricky to know where to start if you want to dive into her writing headfirst. According to the book blog Honest Readers, and Collins' website, she has three main series: The Hollywood Collection, the Santangelo Series, and The Madison Castelli Novels. The Santangelo Series revolves around Lucky Santangelo, the daughter of a mob boss who is fiery, beautiful, and wants to take her family's crime empire for herself. It's another of Collins' most popular series, with all 10 novels being acquired by Universal Pictures back in 2017 for a potential film trilogy (via Deadline). 
If you're not into constant sex scenes but you're still intrigued by the character, Collins had a cookbook published in 2014 (via Express) that focused on Lucky Santangelo herself. Titled "The Lucky Santangelo Cookbook," it's full of recipes that are just as bold as Lucky herself. It's a great option if you're looking to spice up your cooking skills. Overall, Collins' books are bold, brash, and just the right kind of raunchy for a beach read, which is why you should make sure to pack a paperback or two for your next vacation.