Married To Medicine's Dr. Jackie Walters Hints That Her Time In Medicine Isn't Ending - Exclusive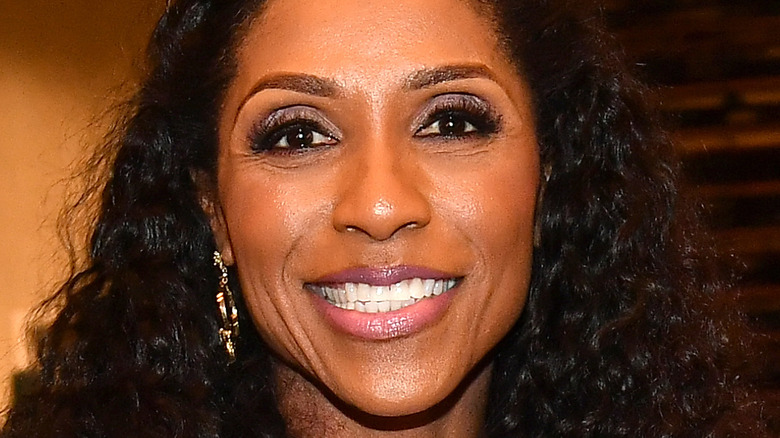 Paras Griffin/Getty Images
Dr. Jackie Walters has been a staple on "Married to Medicine" since the Bravo reality series debuted in 2013. That means the Atlanta-based OBGYN spent the better part of the last decade providing viewers with an inside look at her medical practice. Fans know what goes on when her white coat is on; they're also privy to her other business ventures. For example, the mogul released a book and runs a podcast. She's also dipped her toes in the beauty industry by partnering up with Volition Beauty to create a serum and a sunscreen. 
She's done all that while also manning her practice and filming for "Married to Medicine." Dr. Walters returned to the show for its ninth season, which is currently airing. According to a press release, her newly repaired friendship with Dr. Simone Whitmore will get plenty of screen time. Bravo noted that the rekindled friendship was highlighted during the premiere. Another important point of concern this season is Walters' future: Will she continue working in medicine or pivot to become a full-time businesswoman?
In an exclusive interview with The List, Dr. Walters made it very clear that she isn't prepared to step away from the medical field. She also offered some insight into where she stands on some of her other projects; that includes how she feels about returning for another season of "Married to Medicine." 
Retiring from medicine is not in the cards
She's got a lot going on, but Dr. Jackie Walters has no intention of hanging up her white coat for good. "I don't think I'll ever stop being a doctor. When you retire, you get old," she said. While retirement isn't in the cards for her, the "Married to Medicine" star is prepared to make some changes. "But I wanted to cut back so that I could spend my time doing some other things."
One of her most recent projects was her sunscreen with Volition Beauty — the Adaptint Super Seamless Mineral Shield SPF 30. The mineral sunscreen comes in two tones that apply without leaving a white cast on Black skin. Dr. Walters said it was a project she felt very passionately about. "I'm a two-time breast cancer survivor; I don't want another cancer," she said. "If I can prevent anybody from getting cancer, I wanted to do that."
How does she manage her booked and busy schedule? "I start the day off with a list, and I put those things that are most important there, and I keep doing it. I make it work," she explained. "I've learned this year that rest and relaxation is important." Most importantly, Dr. Walters loves what she does. "I'm never overwhelmed to the point that I'm miserable," she added.
Dr. Jackie Walters is down for a tenth season of Married to Medicine
Even with a full plate, Dr. Jackie Walters is ready for more. She expressed interest in diving deeper into the beauty world and putting together "a whole beauty line." It sounds like she's not ready to leave reality TV behind, either. She said that Season 10 of "Married to Medicine" was "a great suggestion." Before the tenth season could begin filming, Season 9 needs to wrap up. 
What should fans expect from the remaining episodes? "There will be a lot of excitement. When we all get together, there's never a dull moment," Dr. Walters teased. "We will see, as we've seen in seasons past, what happens when we have our white coats on, so you'll get to live the lives through the office." Then there's some drama, too. "We got lots of excitement, lots of drama. We have tears, we have laughter, and we have a lot of teachable moments."
New episodes of "Married to Medicine" air Sundays on Bravo at 9:00 p.m. ET/PT.