Summer House's Danielle Olivera On Quitting Her Job And Making Her Own App - Exclusive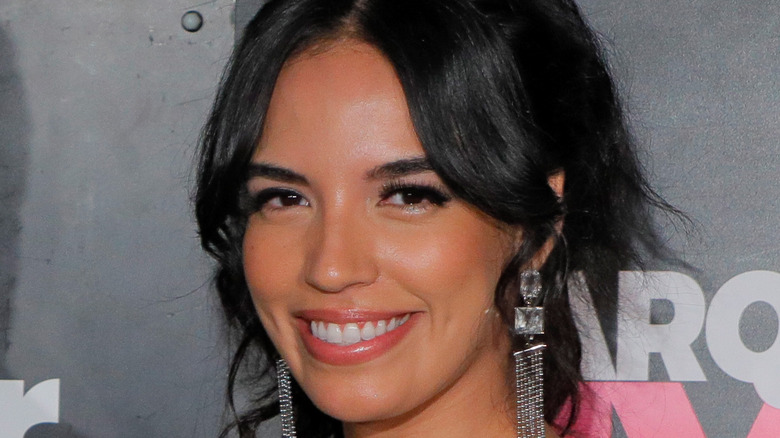 Randy Brooke/Getty Images
"Summer House" star Danielle Olivera has been entertaining viewers for years with her antics in the Hamptons. When she's not partying hard with Lindsay Hubbard and the rest of the gang, Olivera has been busy developing her own app, meaning she's the CEO of her own company now. Alongside starting her own business, Olivera has partnered with 1800 Tequila to help launch their latest cocktail, The Ultimate Margarita Strawberry.
Discussing her decision to work with 1800 Tequila on their newest drink, Olivera tells The List, "I'm pretty busy for the most part, and when you give me a cocktail in a bottle, I'm yours." She continues, "I love the flavor. Nerd alert, but I love that it's in a plastic bottle because it's easier to travel around with. I'm, as you know, in between the Hamptons and my place in Brooklyn and everywhere in between, so it's a nice, easy grab-and-go. And [it's] a crowd pleaser for when you have people over."
To celebrate the launch of The Ultimate Margarita Strawberry, Danielle Olivera speaks to The List, and reveals what's it been like quitting her day job to develop her own app.
Dealing with imposter syndrome
Danielle Olivera may be known for her work on Bravo's "Summer House," but when she's not filming the hit reality show, she's been working on her new app. Discussing her decision to quit her job and start her own company, Olivera tells The List, "It's still really scary. I'd be lying if I didn't say I have an imposter syndrome. I'm really good at building software. Where I struggle is with being a CEO and all of the things that come with [it] that I had no idea about — all of the financial aspects, raising money, hiring and firing. It's a lot." 
Understandably, starting her own business has been a huge undertaking, with Olivera revealing, "We're definitely moving slower than I would like, and that's a struggle for me, too, because I'm very much a workaholic and I want everyone to work at the same pace. But that's not the reality of the situation. I'm hoping it'll come out in the fall, but it's been so delayed because I did have a hiring and firing situation because we weren't moving fast enough." It goes without saying that fans of "Summer House" can't wait for Olivera to launch her company.
Helping people get dressed
As for what fans can expect from Danielle Olivera's new venture, the reality star's app is firmly within the fashion space. "It's something that I feel strongly about because it's an app that I want to use to help me get ready every day," she tells The List. "I want other people to feel the same way, that you can show up confidently everywhere that you go, which is a game changer in how you approach anything that you do. If you feel like you look good and presentable and it fits the situation that you're in, there's nothing holding you back from crushing it. That's what I want people to feel after they've used my app." Basically, Olivera's new app sounds like Cher's magical closet in "Clueless" come to life, which is literally perfect.
However, fans will have to wait for the app's big reveal, as Olivera is keeping some details about her new project on the down low. "I'm not going to reveal the name just yet," she teases. "[It] will be revealed soon, hopefully this summer. I want to do a whole unveiling of the concept and the brand strategy and everything that we're about. That is something that I'm working a lot on, and then the app will be released after that." We can't wait!
The Ultimate Margarita Strawberry is available nationwide and on Drizly. For more information about the full range of The Ultimate Margarita, please visit 1800tequila.com.