Fans Rally Behind Mira Sorvino After Her Heartbreaking Loss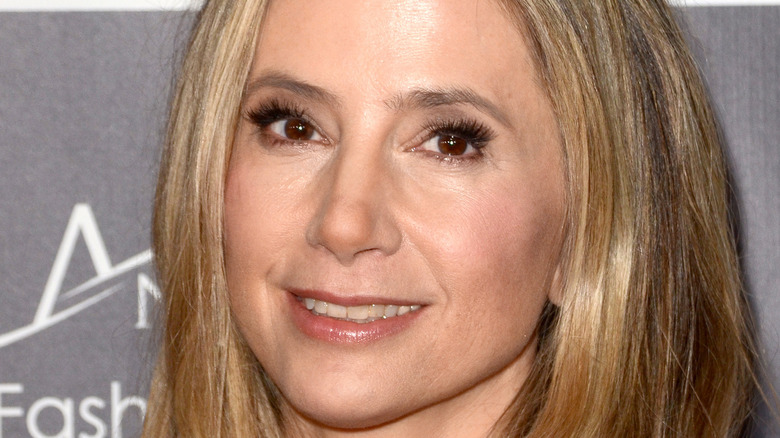 Kathy Hutchins/Shutterstock
The heartbreaking death of "Goodfellas" actor Paul Sorvino has fans reeling. The 83-year-old passed away due to "natural causes" with his wife — Dee Dee Sorvino — at his side, according to his publicist Roger Neal, per CNN.
"Our hearts are broken, there will never be another Paul Sorvino," Neal said in a statement on behalf of the family, according to CNN.
The actor is remembered for iconic roles in a number of movies and television shows, including "Law & Order," "Nixon," and "The Rocketeer." With 172 acting credits to his name, Sorvino was a giant in the entertainment industry (via IMDb).
Sorvino was also a family man, leaving behind his wife and three children, including actor Mira Sorvino, according to CNN. The "Mighty Aphrodite" star's dedication to her father can be seen in a viral clip of her taking time to honor him in her Oscar's acceptance speech. The moment brought Paul Sorvino to tears. Across social media, fans of both Mira and Paul Sorvino are rallying behind the family to show support amid their tragic loss.
Condolences pour in for Mira Sorvino on Twitter and Instagram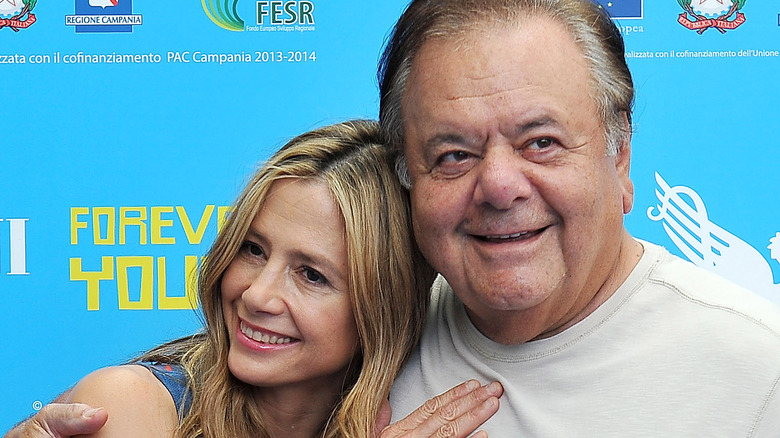 Stefania M. D'alessandro/Getty Images
"My father the great Paul Sorvino has passed," Mira Sorvino wrote on Twitter Thursday. "My heart is rent asunder- a life of love and joy and wisdom with him is over. He was the most wonderful father. I love him so much. I'm sending you love in the stars Dad as you ascend."
The replies to her tweet show an outpouring of love and condolences to the actor and her family. "Oh Mira, I'm sorry to hear that. I could tell by how much you spoke of him and what you said that you adored him. I will be praying for you and the family. May he rest in peace," one user wrote.
"I'm so sorry for your loss, Mira," Ozark actor Kevin Johnson tweeted in response. "He was so great to work with a number of years ago. Such a kind person and a very giving actor. Sending lots of love your way." Celebrities like Rob Reiner, Kathy Griffin, and Jane Lynch also responded to the tweet. 
On Instagram, Mira posted a black square with no text in the caption. Still, fans rallied behind her in the comments. "So sorry for your loss. Many blessings and prayers for your family," one user wrote.