Why The Young And The Restless Spoilers Have Fans Thinking They're Seeing Double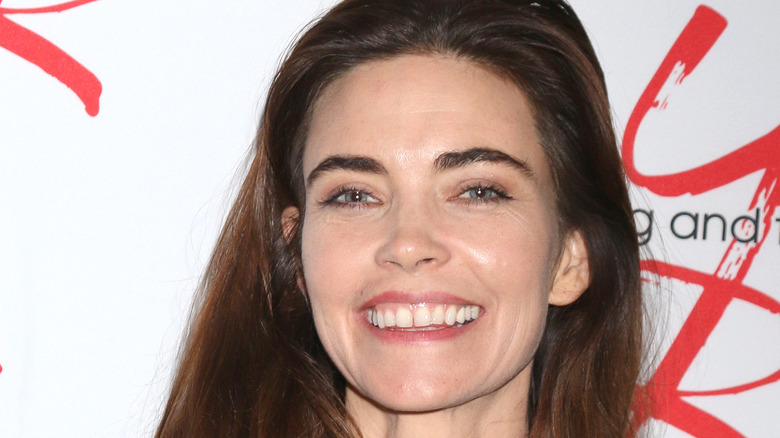 Kathy Hutchins/Shutterstock
Fans of "The Young and the Restless" have been on the edge of their seats ever since Victoria Newman (Amelia Heinle) swindled Ashland Locke (Robert Newman) out of $250 million, leaving him flat broke, and putting her life in danger (via Cheat Sheet). Ashland, out for revenge, has been stalking Victoria, reminding fans of a previous storyline where J.T. Hellstrom (Thad Luckinbill) got violent and stalked her. 
When J.T. was attacking Victoria at that time, he was seemingly killed by her mother Nikki Newman (Melody Thomas Scott) — and buried in Genoa City's Chancellor Park. Not only did Victoria and Nikki hatch this scheme, but they were also aided and abetted by Phyllis Summers (Gina Tognoni), and Sharon Collins (Sharon Case). They were also at the house when the incident occurred. Afterward, tensions were high and the law was closing in on them. However, it turned out J.T. wasn't actually dead which led to even more stressful situations (via Celeb Dirty Laundry).
The latest trailer for this week's "Y&R" episode opens up a whole new can of worms that will have lasting repercussions for a long time to come, yet still has fans wondering if they're once again seeing something similar to an event that happened previously on the show.
Could history repeat itself yet again on The Young and the Restless?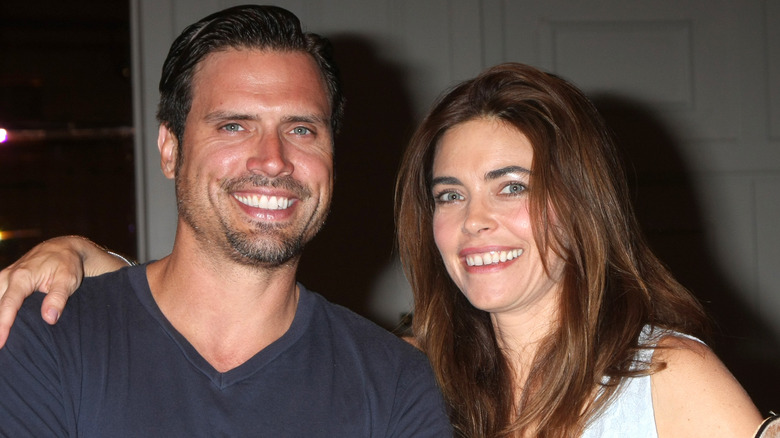 Kathy Hutchins/Shutterstock
CBS released this week's "The Young and the Restless" promo on Twitter, quoting Ashland who says, "There's only one way for this to end..." The trailer shows a heated argument between Victoria and Ashland in which he grabs her upper arms, yelling. Then the next scene is her telling her brother Nick Newman (Joshua Morrow) that Ashland had grabbed her and an enraged Nick punches Ashland in the face, knocking him down and causing him to hit his head on the base of the fireplace. A pool of blood runs under his head.
Speculation among fans began immediately with one fan posting, "If Nick & Victoria decide Ashland is dead & want to hide his body, could that mean we might actually see Larry Warton return to help them like he did for their mother & Sharon?" Another fan noted, "They sort of foreshadowed some stuff last week when Nick and Victoria ran into Nikki, Phyllis, and Ashley at Society...about hiding a body."
Fans on Twitter responded to the recent trailer by speculating that history could be repeating itself, as Nick and Victoria may attempt to hide or get rid of Ashland's body.
Many fans expressed the fact that they enjoy Ashland's character, while others criticized the writing on the show for being repetitive. Sill, one fan was the voice of reason when they stated, "Please don't do another hide the body. Just call the police and tell them you were attacked."