Here's What Brought Donald Trump Back To Washington For The First Time Since January 6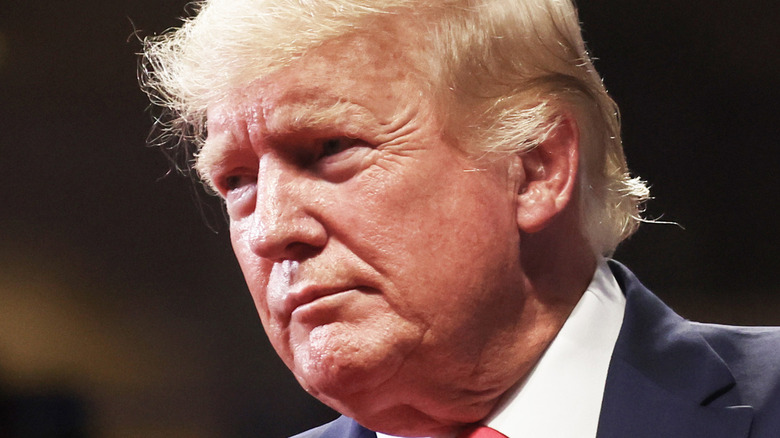 Mario Tama/Getty Images
On January 20, 2021, Donald Trump left Washington, DC after his failed attempt to declare the election fraudulent (via CNN). "We will be back in some form," he said presciently at the time, before leaving in Air Force One en route to Florida.
The controversial leader has not been back to the scene of his term — and some would say crime — since that day, and following the Jan. 6 riots during which his actions have been reviewed minute-by-minute (via The Washington Post). But now, Trump's return to Washington for the first time in over a year is unsurprisingly making headlines.
As ABC News reports, the Republican and likely 2024 presidential candidate, who recently received a clear message of support from young conservatives, will be on hand to give a keynote speech at the America First Agenda Summit, a MAGA-aligned nonprofit.
Predictably, his appearance is already creating drama.
A former Donald Trump advisor has implored him not to go to Washington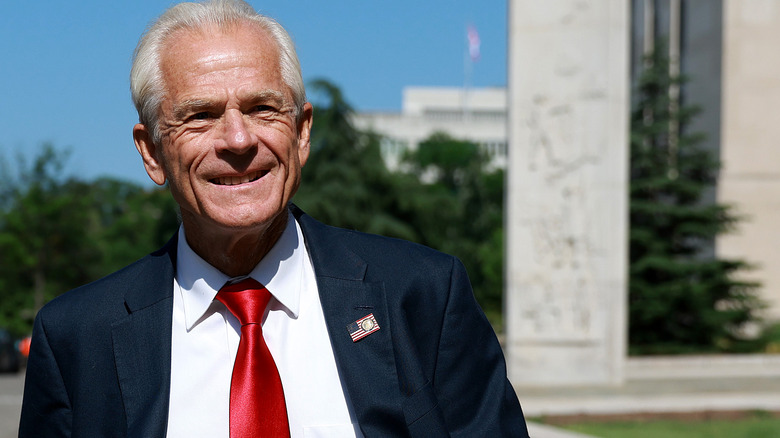 Joe Raedle/Getty Images
On the one hand, fellow Republican and scheduled speaker Newt Gingrich shared his thoughts on Donald Trump's return to the nation's capital for his America First Policy Institute (AFPI) keynote. "It's an opportunity for President Trump to come to Washington and give a visionary speech about why the future would be better with his leadership — and to the degree he focuses on that it could be a very important speech" he said (via Politico).
But then there's former White House trade adviser Peter Navarro, who worked under Trump. In a piece for American Greatness, he shared a pretty straightforward piece of advice for his previous boss as he heads to the event: "Don't go." 
Although Navarro contends that it's imperative for the likely presidential candidate "to have a well-credentialed stable of policy experts" to help him prepare for his campaign, Navarro's opinion is that this is not it. In his mind, the think tank is an "AFPI Trojan Horse" and filled with people "who have publicly criticized" the conservative businessman-turned-politician. 
The trade expert's message for Trump ends with a very direct memo to the 76-year-old: "Instead of legitimizing these grifters, why not demand they stop using the Trump good name to raise money to engineer their 'Trumpism without Trump' coup."
At time of writing, it seems that the leader had not heeded Navarro's warning.