Paget Brewster Talks Voice Acting In Bird Girl - Exclusive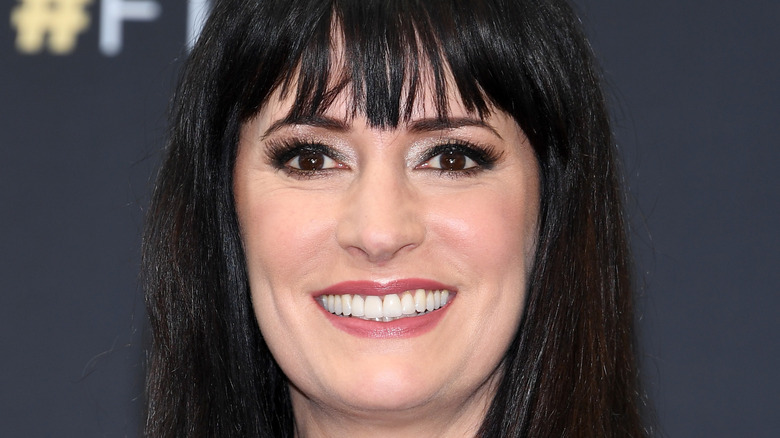 Pascal Le Segretain/Getty Images
Paget Brewster has had several memorable TV roles, including playing Emily Prentiss in "Criminal Minds," Frankie Dart in "Community," and Sara Kingsley in "Grandfathered." And you may have seen some of her other projects without knowing since Brewster also does a lot of voice acting work. She's voiced characters in shows like "Family Guy," "BoJack Horseman," and "DuckTales." One of her biggest voice acting parts is as Birdgirl/Judy Ken Sebben in Adult Swim's "Birdgirl."
"Birdgirl" is a comedy adventure series following Judy as she tries to balance her work life and superhero alter ego after being named CEO of Sebben & Sebben. During an exclusive interview with The List, Brewster described the series as "really bizarre," adding later, "It's a crazy show, and I love it, but it is out there, man!" The series just aired its second season, which, if anything, was even more "bizarre" and "out there" than the first. During her interview, Brewster shared her experience recording Season 2 and how she's worked with the creators to explore her character further.
The recording process and creating Birdgirl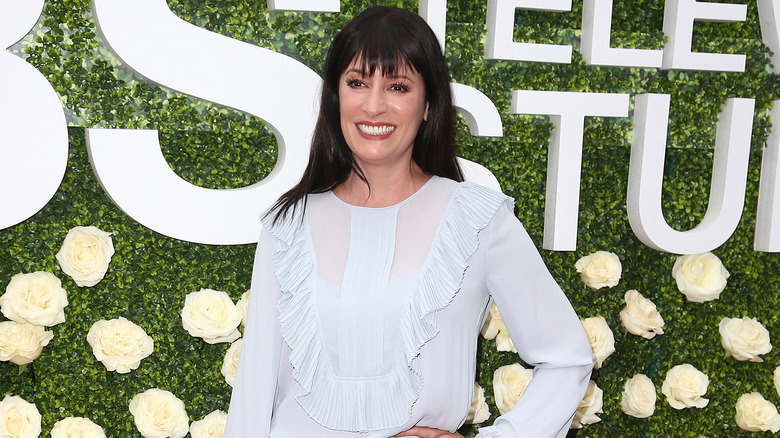 Tommaso Boddi/Getty Images
Paget Brewster recorded Season 2 of "Birdgirl" while on COVID lockdown, which made it an interesting experience. "I have a Zoom where I can see the director and writers and the production people. I have my script over here on the iPad. What they do is they say, 'Okay, line 92,' and I do the line three times — slightly different or louder or softer — or I'm trying to figure out what it is," Brewster said. 
Because the series can be weird and shocking in the plot, she enjoys the collaboration with the creators to find what tone to strike with her acting. But, regardless of how insane the show gets, Brewster keeps her acting grounded. "You don't have to go weird with it. The weird stuff is happening. It's our job to make it real and genuinely dramatically act out this crazy stuff," she explained.
The creators also give Brewster a lot of freedom to experiment and push the character in different ways to see what works best. "I like being able to play around and improvise, and they let me try whatever I want ... They're so supportive and funny, and it's such an enjoyable experience to record. If we get a Season 3, it might get even weirder," Brewster said.
How Brewster makes Birdgirl and Judy different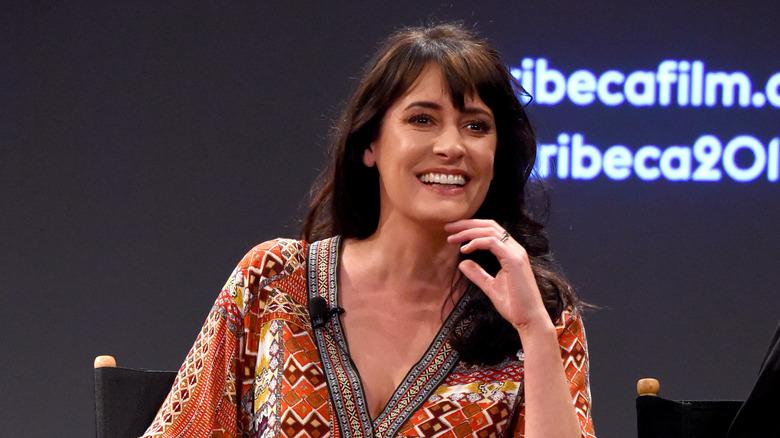 Dimitrios Kambouris/Getty Images
Although Birdgirl was also in "Harvey Birdman," the writers and Paget Brewster have expanded the character to be much more complicated and interesting than she originally appeared. "It immediately was a very different show from 'Harvey Birdman.' It's really bizarre. It's kind of trippy and weird," Brewster said. On top of that, they created the character "with this split personality of Judy and Birdgirl because they're different." Although Judy and Birdgirl are technically the same person, Judy acts much differently in her role as Birdgirl. Creating that distinction between the two different forms of the character was a big part of the show for Brewster.
When it comes to how she sees the two versions of her character Brewster said, "Basically, Judy is a little neurotic and psychotic and really insecure, but also vain. She's 33, so I try to pitch my voice up a little bit." On the other hand, she said, "Birdgirl is more commanding. She's vain, she's crazy, but she gets the job done. I tried to make Birdgirl ... She's also more sexual. She's more self-actualized ... Birdgirl has a little bit more growl."
"Birdgirl" Season 1 and 2 is available for streaming on HBO Max.