Donald Trump Is Facing A New Investigation At The Hands Of An Old Political Rival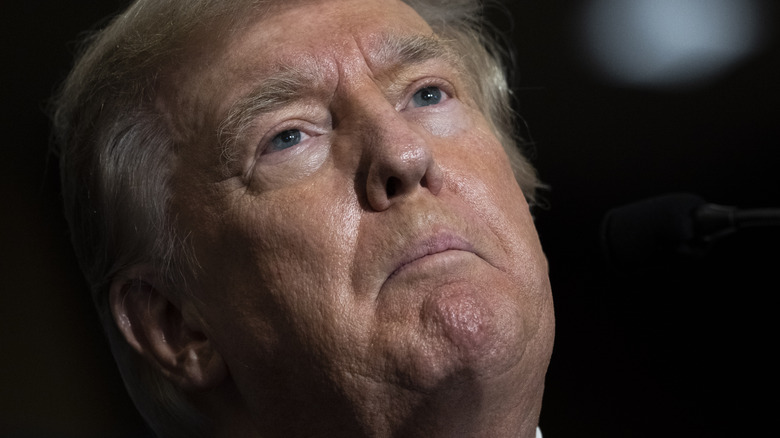 Drew Angerer/Getty Images
Donald Trump and the January 6, 2021 attack on the Capitol have been at the center of House committee hearings for weeks, and the evidence presented could lead to the indictment of the former president. According to Reuters, Trump could face charges of obstructing an official Congressional proceeding, conspiracy to defraud the United States, and obstruction of justice, among others.
But now, a new investigation is underway, headed by Attorney General Merrick Garland. Garland and Trump have had a rocky history, even before the investigations began. Garland was previously nominated by former president Barack Obama to be a justice on the Supreme Court of the United States — a seat on the bench had become available due to Justice Antonin Scalia's passing — and his moderate views were favored by both sides of the aisle. But famously, the nomination was blocked by Republicans in Congress, who later selected Trump's top choice, Neil Gorsuch. While in office, Trump was able to secure two additional nominees to the Supreme Court, changing the court's landscape for at least a generation. 
But as Joe Biden took office, he saw to it that Garland was placed appropriately among his administration, naming him the leader of the Department of Justice as attorney general. In his role, Garland isn't holding back — and he's coming for Trump amid the January 6 bombshells. 
Merrick Garland is leading the Justice Department's biggest investigation yet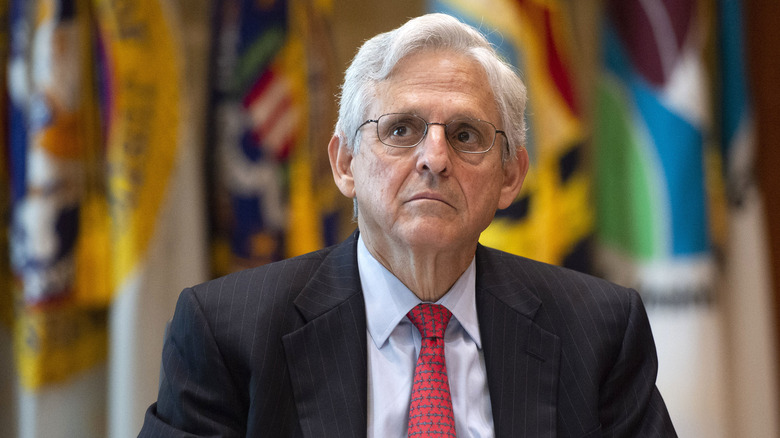 Bloomberg/Getty Images
The Department of Justice has been investigating Donald Trump and his allies in a previously under-wraps probe, separate from the current House investigations, The Washington Post reported. Attorney General Merrick Garland and prosecutors have been studying Trump's involvement in government conspiracy, as well as potential election fraud. Anonymous insiders told the publication that the phone records of Trump's top aides have been handed over, and witnesses — including two aides who worked closely with former vice president Mike Pence — have been questioned for "hours" about Trump's dealings with his inner circle. In response to the bombshell news, spokespeople for the Justice Department declined to comment on the matter, and a representative for Trump did not respond before publication.  
Garland discussed the probe in an exclusive interview with NBC News' Lester Holt on the heels of the announcement on July 26, calling it the Justice Department's "most wide-ranging investigation in its history." He also confirmed that anyone, including Trump, will be held accountable and brought to justice, regardless if Trump runs for president again. "We intend to hold everyone, anyone, who was criminally responsible for the events surrounding January 6, for any attempt to interfere with the lawful transfer of power from one administration to another, accountable — that's what we do. We don't pay any attention to other issues with respect to that," Garland said. 
This is in contrast with some speculation that running might give Trump immunity, which has been said to be his motivation for considering a 2024 run.