Andrew Cuomo Reacts To The Shocking Death Of Former Staffer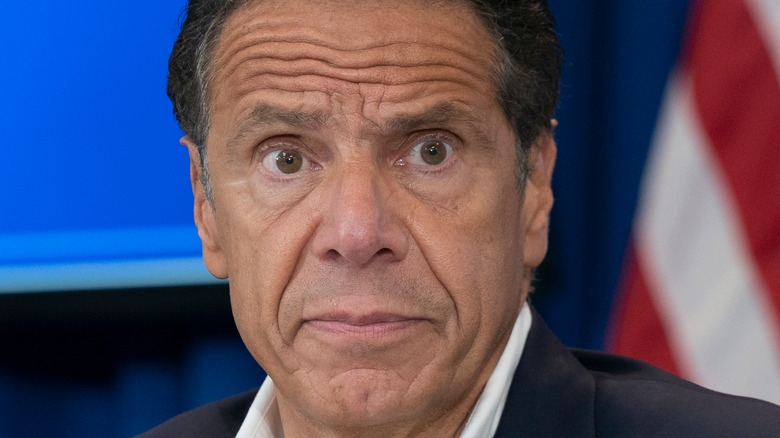 lev radin/Shutterstock
It's been about a year since former New York State Governor Andrew Cuomo resigned in disgrace following a string of high-profile sexual assault allegations and a subsequent damning investigation (via CNBC). In the time since his shocking exit, Cuomo has floated the idea of returning to politics according to The New York Times. He has also been seen socializing with the likes of Billy Joel in the Hamptons this summer according to Page Six. Meanwhile, the New Yorker is also busy on Twitter promoting both his past accomplishments, and his brother, the similarly-disgraced Chris Cuomo.
But now, the 64-year-old is taking to social media for another, more personal, and much sadder reason. Cuomo's former senior policy advisor Sidney Wolf was killed in a tragic highway accident in Delaware over the weekend. According to the New York Post, the fatal incident happened after Wolf and five other friends were picked up by a Lyft driver. An altercation, the details of which is not known at this time, transpired, and the vehicle's occupants, including Wolf, were forced out on the highway, where the dad of two was struck by another passing vehicle. He did not survive the impact.
Following the death of the 43-year-old, his family shared a statement with Fox 5 News, saying in part, "The level of shock and pain we feel right now cannot be measured."
Cuomo has also spoken out.
Andrew Cuomo expresses shock and sadness over his former staffer's death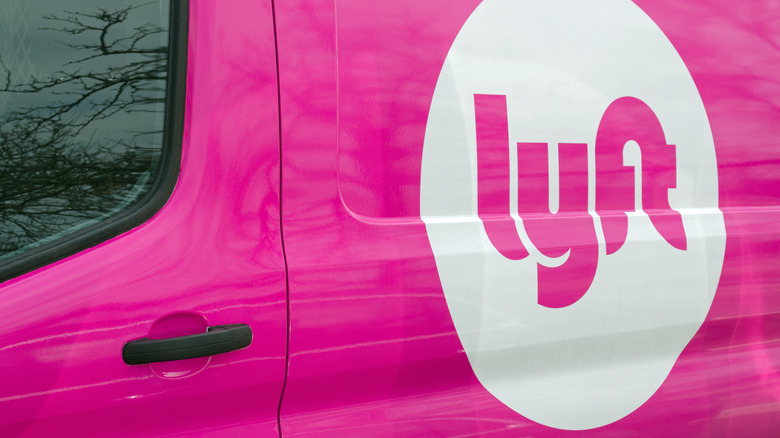 Linda Parton/Shutterstock
As the Lyft driver fled the scene and is still at large, the company also issued a statement in the wake of the unthinkable accident that took Sidney Wolf's life.
"We are heartbroken by this incident. Our hearts are with the victim's loved ones during this incredibly difficult time, and we've reached out to the ride requester to offer our support. We are in contact with law enforcement and will assist them however we can," the statement read (via Fox 5 News).
Meanwhile, Wolf's former boss, Andrew Cuomo took to Twitter to share his reaction to the heartbreaking death of the Maryland resident. "Shocked & saddened to hear this tragic news," the former New York State leader wrote. He went on to share, "Sid was a phenomenal public servant who worked relentlessly for the betterment of all NY'ers."
Cuomo added that he was thinking about Wolf's wife, Lindsey and his "two young daughters." Finally, the longtime politician shared a link to an article about the accident and a GoFundMe page that had raised nearly $62,000 for the family at time of writing.