Hannah Dodd Talks Joining The Cast Of Bridgerton As A Superfan Of The Series - Exclusive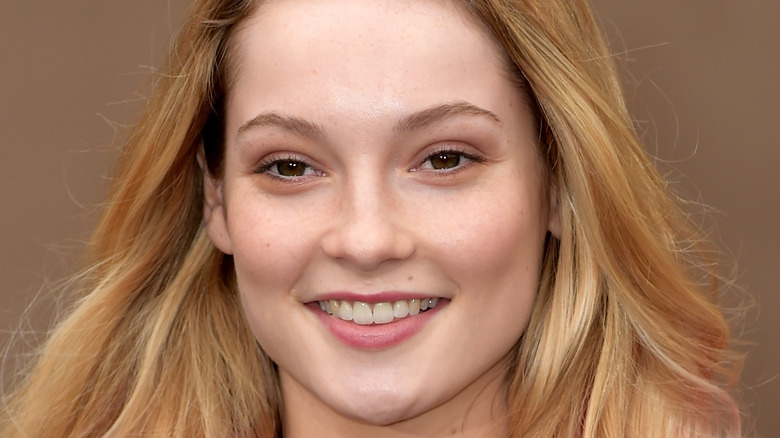 Gareth Cattermole/Getty Images
In her exclusive interview with The List, actress Hannah Dodd gave viewers a peek into her preparation process for Lifetime's new series "Flowers in the Attic: The Origin" and shared takeaways from her character Corrine. In the last few years, Dodd has been a part of exciting projects like Marvel's "Eternals" and Netflix's "Anatomy of a Scandal," and she was most recently announced as a new addition to the cast of "Bridgerton" just in time for Season 3.
Dodd will be taking up the mantle of Francesca Bridgerton, the second youngest daughter of the family of eight and a quieter — but nevertheless witty — sibling, per Deadline. In her interview, the actress described her love for the series since it first premiered in 2020. The production from Shonda Rhimes' television empire quickly became a cultural phenomenon, and is now one of the jewels in Shondaland's crown, which has included shows like "Grey's Anatomy," "How to Get Away with Murder," and, more recently, "Inventing Anna." 
But unlike most other Shonda Rhimes projects, "Bridgerton" is based on a book series, meaning that viewers may have narrative expectations for its upcoming seasons. There's no telling whether the writers will stick to the original material, but Hannah Dodd told us all about working her way through the books and how she's getting to know the series inside and out.
She was already invested in her character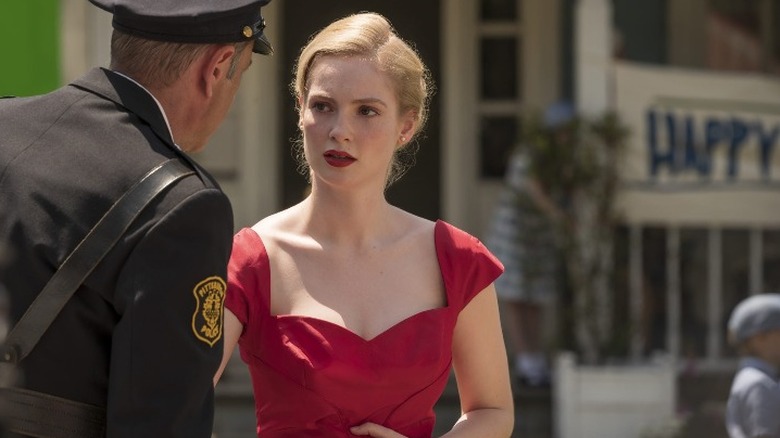 A&E/Lifetime
Hannah Dodd, who will be playing Francesca Bridgerton, isn't able to reveal much about what fans can look forward to for "Bridgerton" Season 3. "I have no idea what they have in store," she shared with The List. "I don't know what I'm allowed to say, really. I feel like they want everything to be really tight-lipped, but I'm super excited to be joining and particularly to be playing Fran."
Fran's story comes to the forefront of the original series' narrative in the sixth book, though it's unclear what the TV show's writers have in mind for the upcoming season. "She's such a beautiful character," Dodd said. "I don't know the plan going forward. As the book series go, I would love to be the person to bring that to life. It's one of my favorite books." And though joining an all-star cast in a show's third season might've been a challenge, being a fan of the series certainly gave Hannah Dodd plenty to be excited about.
The cast of Bridgerton made the actress feel welcome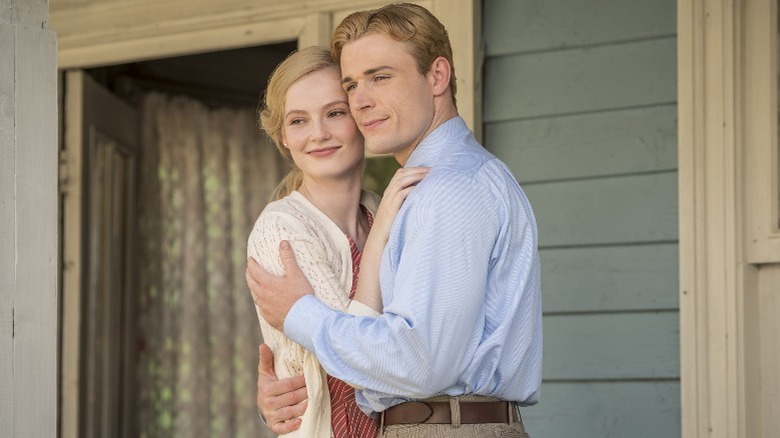 While reflecting on being the new face on "Bridgerton," Hannah Dodd shared, "It was quite intimidating when I've been watching these people for two years and the idea of having to step on set with them is really scary." Thankfully, the show's supportive cast has made all the difference in the actress' experience. "I was so nervous, but meeting everybody, it feels so lovely. They are all so lovely. I'm so happy."
Dodd is still working her way through the show's original material, which may also be a natural step for other invested "Bridgerton" fans. "I'm up to book six, which is [Fran's] book. I've [read] six out of the nine. I'm working my way through, doing my research. I absolutely adore the book, so I'm very excited." 
When asked about potentially signing on for a Fran-centered season, Dodd dished, "If that ever is an option, then [I would say yes]." 
Part 4 of "Flowers in the Attic: The Origin" premieres Saturday, July 30 at 8:00 p.m. ET on Lifetime. Parts 1, 2, and 3 are available to watch on the Lifetime website.