Mark Long On Creating The Challenge: All Stars - Exclusive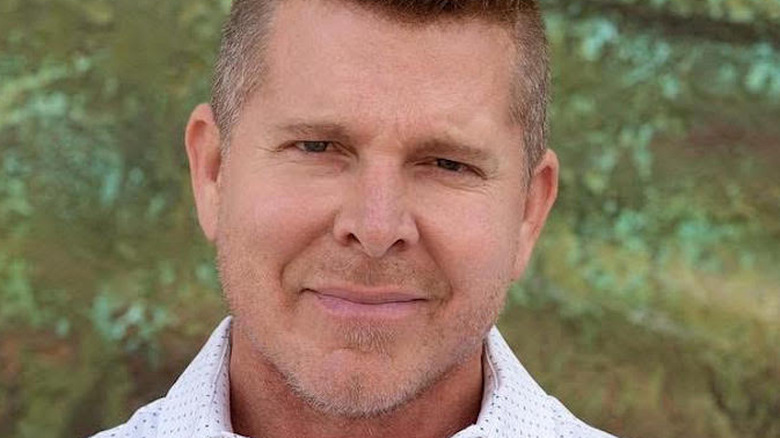 Courtesy of Mark Long
Mark Long has been a respected cast member, strong competitor, and fan favorite on "The Challenge" since first going on the show in 1998. Viewers have seen him return to his roots in Seasons 1 and 3 of "The Challenge: All Stars." The Paramount+ spin-off series brings past cast members back to the show to go head-to-head with the best competitors from all the seasons. "All Stars" has quickly become a big hit and is only continuing to grow.
Due to his long-time involvement and the role he takes with other cast members, Long is often called the Godfather of "The Challenge." Now, he's taken that role even further in "All Stars" — along with competing in "All Stars," Long is also an executive producer of the show. During an exclusive interview with The List, Long explained his involvement in getting the series off the ground and growing into his role as a producer.
How Mark Long helped make All Stars a reality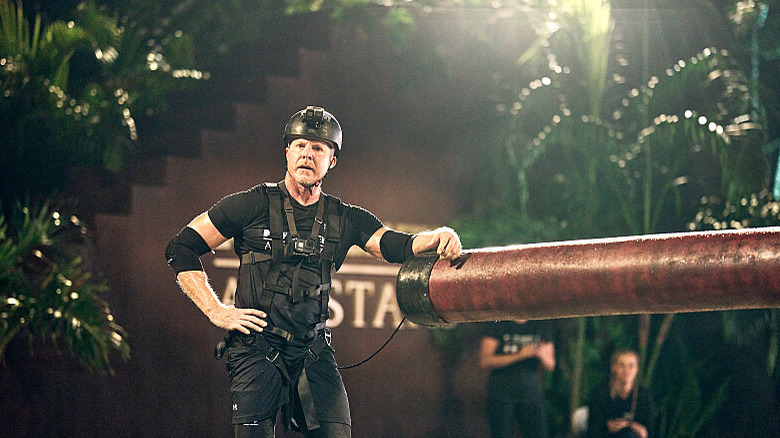 Laura Barisonzi/Paramount+
Fans of "The Challenge" have wanted an all-stars series bringing back top competitors for years, but it took Mark Long picking up the project to make the series a reality. "It's all about timing, and I knew that timing was perfect for this," Long told The List. "It's been talked about for years, but no one ever proactively got a bunch of people together." Long took it upon himself to reach out to people to see if they'd be part of the series before going to a production company to pitch "All Stars."
After pitching the series and getting it picked up, Long came on as executive producer. His new role on the production side only furthered his image as the "Godfather" of the franchise. Long put a lot of work into this series, from its first steps to where it is now three seasons in.
"People know that I'm attached as executive producer, and they saw real-time with social media the steps it took for me to get this thing done," Long said. "There was so much stuff that people didn't see about phone calls, putting together packages, and negotiating my deal with Bunim Murray [Productions], and making sure everything was right and everyone was going to be treated fairly."
The impact of The Challenge: All Stars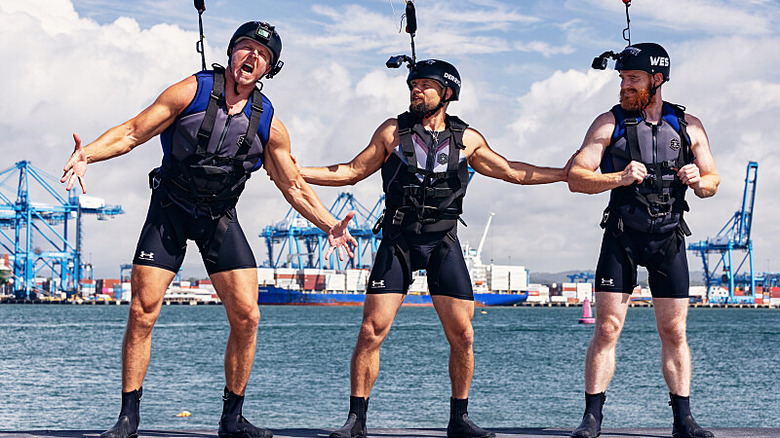 Paul Castillero/Paramount+
Since the series premiered, "The Challenge: All Stars" has been a hit. Mark Long admitted that he wasn't surprised by the success because he'd seen on social media that fans wanted the show. But he was pleasantly surprised by some of the critical acclaim the show received. "Some of these entertainment outlets, like US Weekly, Variety, People Magazine, and even Barstool Sports who sometimes doesn't like anything, they love 'All Stars' ... We're doing something right," Long said.
Due to the show's overwhelming success, Long believes it's had a positive impact on "The Challenge" franchise. "It's nice to see what's going on with Paramount, even the CBS Challenge. I really feel like 'All Stars' was a catalyst for all of these other shows to become not only green-lit but to be successful," Long said. Although he doesn't take all the credit for moving the show forward, Long is proud of the impact he was able to have. As someone who's been a respected cast member for years, he's excited to have now grown into his role on the producing side. "It's nice to get rewarded for all of the work I've done over the past 25, 30 years," he said.
You can stream "The Challenge: All Stars" on Paramount+.