How The July 28 New Moon Will Affect You If You're A Scorpio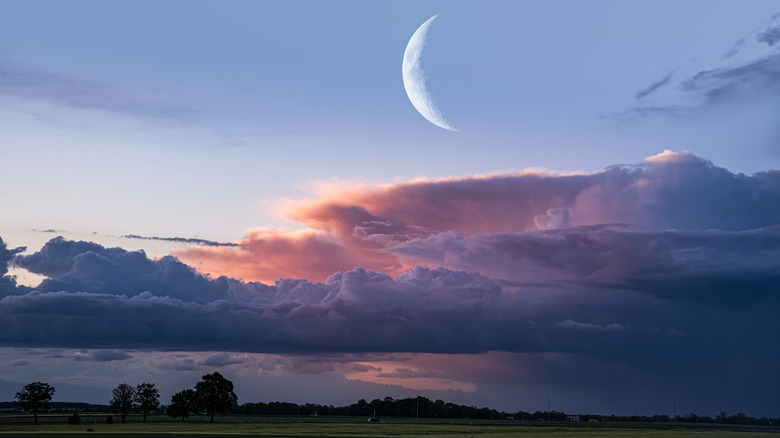 yaalan/Shutterstock
The new moon on July 28 falls under the sign of fiery Leo. This lunation is set to have everyone feeling confident and motivated as they chase after their dreams. According to Bustle, this time is all about stepping into the limelight and allowing yourself to shine as you reach your potential. Many will find a deeper sense of strength within themselves and be ready to make their own wants and needs a major priority. Meditation, manifestation, and using affirmations are great ways to do this. So, if you're feeling pulled to do the things you love, take some much-needed time for yourself. Or gather all of the people you love, listen to that spark, and just do it.
Astrologer Lisa Stardust told Refinery 29 that July's new moon should be spent surrounded with love and light. "With Jupiter connecting with the new moon, it will give us a chance to really tap into our hearts and understand the innermost sentiments that we have for ourselves," she revealed. Fellow astrologer Leslie Hale agreed: "It will be important to be flexible and not set plans in stone as something may change or there could be an unexpected opportunity you could take advantage of."
However, it won't be all play. For those born under the sign of Scorpio, the new moon could also put a focus your career.
Scorpios should focus on their career during the new moon on July 28
NDAB Creativity/Shutterstock
If you're a Scorpio — born between October 23 and November 21 — the new moon on July 28 could offer some big strides at the workplace. Bustle noted that the water sign may be ready to shine when it comes to their talents and skills on the job, and their efforts likely won't go unnoticed. Meanwhile, if you're looking to change careers, you may get lucky; just take a risk and follow your passions.
Cosmopolitan added that Scorpios should come out of their shell so as to not hide their amazing abilities from the world. Because summer is a time for the sign to really show their stuff, people will notice you and the results could be life changing. However, when it comes to work-related situations, the outlet suggests checking any insecurities at the door, as you'll need to present a confident persona to get ahead in your career during the lunation.
Scorpios may feel inspired to take charge of their lives during the new moon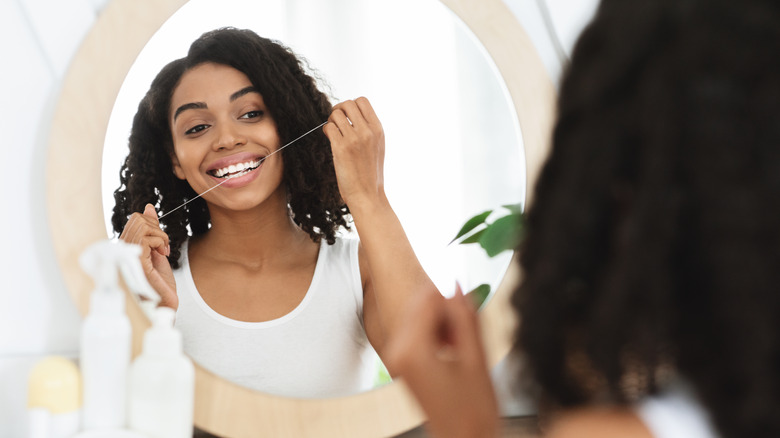 Prostock-studio/Shutterstock
Stylecaster reveals that Scorpios will go through a big transition around the time of the new moon on July 28. The water sign will experience a powerful shift within themselves; it will leave them ready to step into their own power and be bold and loud about the changes in their lives. Things will change for Scorpios during this time — whether you see shifts in your love life, career, health, or mindset. It's time to take charge and make the changes you've been waiting to see.
Allure reminds the sign to be present in their daily life, as things can change at the drop of a hat. Enjoy the end of summer and plan for what lies ahead in all of the most important areas of your life. Meanwhile, Metro notes that a Scorpio's tarot card for the new moon is the Queen of Wands, which encourages you to be liberated and independent as you embark on a new adventure. The card suggests taking a trip and creating a journey for yourself to offer a bit of motivation and inspiration during your metamorphosis.
It looks like Scorpios will have a lot to do and think about during the July 28 new moon so be ready for some big changes.