Honor Society's Angourie Rice Discusses Her New Film And More - Exclusive Interview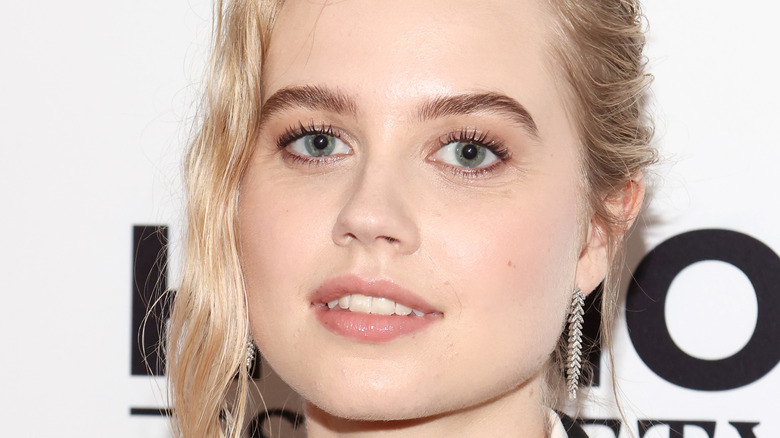 Tommaso Boddi/Getty Images
To the college hopefuls out there — what lengths would you go to secure your spot at an Ivy League university? Would you do the classic overwork until you drop approach, essentially cutting out all sources of fun and friendship in pursuit of academic glory? Would you focus on the personal essay portion of the application, retelling the story of personal upheaval and accomplishment? Or would you rely on the Elle Woods approach, making a short video highlighting your achievements (in a bedazzled pink bikini, of course)? With seemingly so much on the line, getting into college can feel like one of life's biggest hurdles, and that's exactly the situation that character Honor Rose — brought to life by the dazzling Angourie Rice — finds herself in.
The new film "Honor Society," set to stream on Paramount+ starting July 29, tells Honor's story of high school success. She has every qualification imaginable on her young — albeit impressive — résumé, but her Harvard fate relies on one thing: the midterms, and the competition that three other students pose to her in pursuit of the ever-important letter of recommendation. What unfolds is a story of unexpected friendship and finding one's true purpose, intermixed with an unexpected twist that even we didn't see coming. Ahead of the film's premiere, we sat down with Rice to discuss her role, her on-screen dynamic with "Stranger Things" star Gaten Matarazzo, her upcoming projects, and more.
Angourie Rice dishes about her friendship with Gaten Matarazzo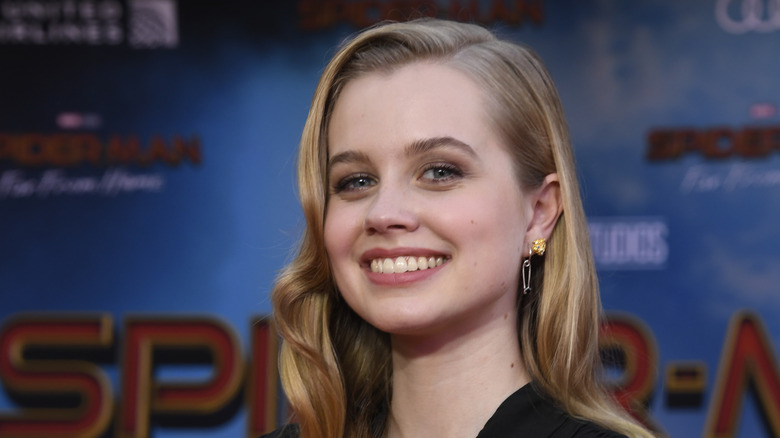 Frazer Harrison/Getty Images
A huge cornerstone of "Honor Society" is this relationship that blossoms between you and Gaten Matarazzo's character — but we get this unexpected twist. I'd love to know what your off-screen dynamic was like and what it was like to transfer that relationship onto the screen.
I loved working with Gaten. He's a gem. He's fun. He is witty. He's got so much energy that he brings to set every day, and it was great. We became really good friends. At first, I was like, "We should hang out for the movie." Then I was like, "Well, let's just hang out because you're my friend."
We watched "Doctor Who" together to prepare. We also spoke a lot about Season 2 of "Fleabag" because we saw a few similarities there.
I loved working with him. He brought so much nuance to that part. It was a joy to watch him work.
Angourie looks up to her character's confidence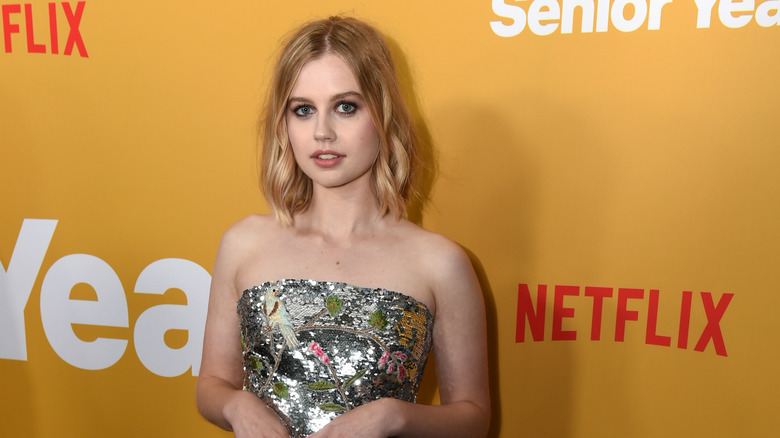 Vivien Killilea/Getty Images
Your character is so determined to see her Harvard dream through that she devises this plan to take down the competition, but ultimately ends up sharing these beautiful friendships. What the biggest differences are between yourself and your character, and where did you source inspiration from when you were developing her?
I saw a lot of myself in Honor. The difference between us is ... What I love about her is that she owns, at least to the camera — not necessarily to the people around her, but to the camera –
I loved the fourth wall. It was great.
It's a lot of fun. She owns her confidence. She owns her ambition. She is not afraid to show the audience that she is ruthless. She doesn't really care if the audience likes her or not. She's too busy playing this game with everyone else to get everyone else to like her. The camera is her one outlet. We're different in that I struggle to own my competitiveness, but we're similar in that we struggle to be vulnerable and we put walls up.
Everyone deals with that, especially throughout high school. Inspirations for her were Tracy Flick in "Election." Her arc is similar to Cher in "Clueless," so [I took] inspiration from that. I also think "Ferris Bueller's Day Off" for breaking the fourth wall was a great one, [and] "Fleabag" — especially Season 2, when Fleabag encounters someone who sees her for the first time, because that happens in "Honor Society," too.
Angourie shares her career highlights and new project with Jennifer Garner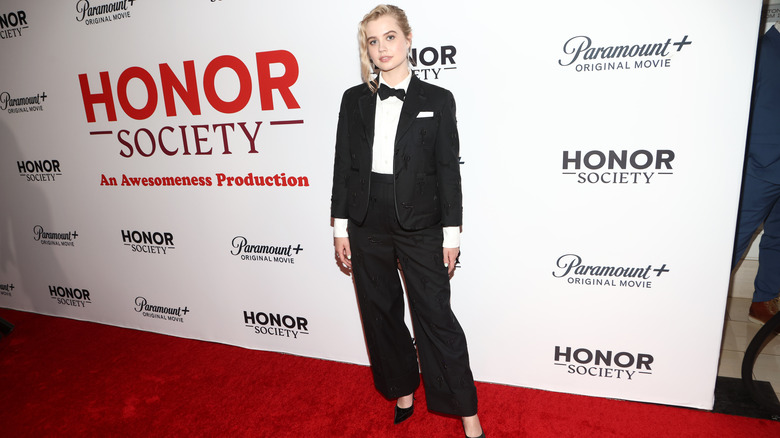 Tommaso Boddi/Getty Images
I'd love to chat about some of the stepping stones that led you to this role. You've had standout performances — "Mare of Easttown," "The Nice Guys," "Spider-Man" — what specifically have you learned from those projects working with the likes of Kate Winslet, Ryan Gosling, and that caliber of actor? What were those processes like for you?
What's so exciting about my job is that every time I come on a new production, I learn something new. It's from the cast and it's from the directors and the production team and the crew. I learn something new from everyone. I like how it's different every time. 
The main thing that I've learned is that people are generally really kind and generous. That's really wonderful that the people I work with are excited to be there; they love being there. They come into work and try to make the process easy for everyone involved. That's the main thing I've learned — you can do the job and have a good time and make friends.
If you can share, what projects do you have on the horizon, and how would you say your role in "Honor Society" has helped you grow as an actor?
It was the biggest challenge I've ever taken on because there was a lot of dialogue and I was in every single scene. Mentally, I lived in that character for two months, and it was a lot. But it was such a great experience, and I loved every second of it. 
Next up, I'm going to be in a show for Apple TV+ called "The Last Thing He Told Me." It's with [production company] Hello Sunshine as well, and Jennifer Garner is the lead and she's fantastic. I'm really excited about it.
"Honor Society" debuts on Paramount+ on July 29.
This interview was edited for clarity.