Meghan And Harry Make Donation After The Mysterious Death Of A Family Friend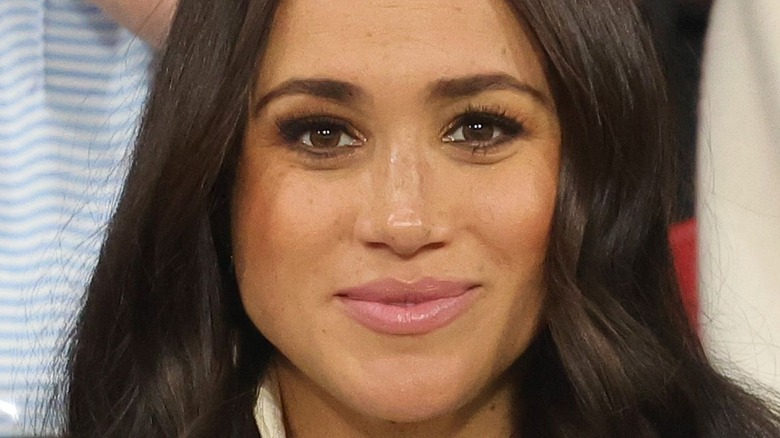 Chris Jackson/Getty Images
Meghan Markle and Prince Harry have long been at the forefront of media attention, especially since announcing that they would be leaving the royal family. Of course, their stunning interview with Oprah only confirmed the worst of the firm, with the couple sharing that they didn't feel support from Harry's loved ones. Now, with Harry's own memoir set to drop and a new book exposing surprising details about Meghan's first marriage, it seems the two can't keep out of the limelight.
But the couple's latest move is a wholesome — and heartbreaking — testament to one of Meghan's friends. Kelly McKee Zajfen, a former model, became friends with Meghan through her ex-husband Trevor Engelson, who had known the Duchess of Sussex's entertainment lawyer, according to the Daily Mail. Sadly, Zajfen recently announced the most heartbreaking of news, and the Duke and Duchess of Sussex quickly ran to the GoFundMe fundraiser created, donating to the family in their children's names. 
Meghan and Harry donate $5,000 after sudden death of friend's son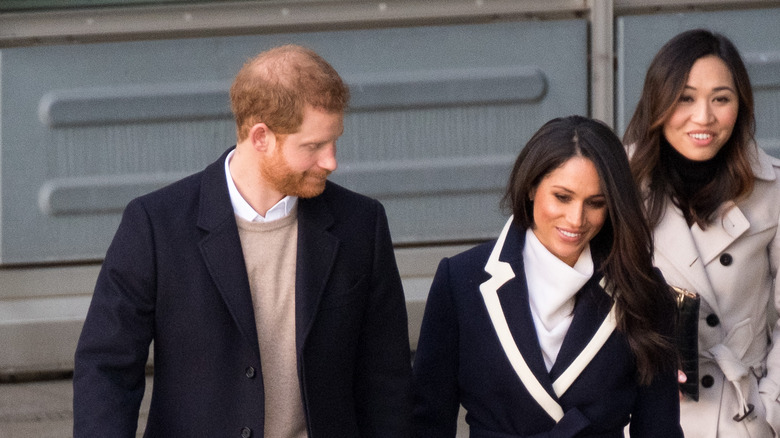 MattKeeble.com/Shutterstock
Prince Harry and Meghan Markle made a donation of $5,000 via GoFundMe for the family of one of Meghan's friends, Kelly McKee Zajfen, according to Vogue. Zajfen's 9-year-old son abruptly passed away, his mother announcing his death on Instagram. "My sweet baby boy. My world is shattered into a million pieces. I have little ability to breathe," she wrote. "You left this Earth and left behind so many people who loved you. I don't know how I'm able to go on. How I can function. How I can be the light and have joy ever again but I'm going to try. Try hard for your beautiful twin sister."
A source told the Daily Mail that Zajfen's son George "had no heart problems that they were aware of," unlike his twin sister, who has worn a pacemaker since the age of two. He was found "unresponsive" in the family's home in Los Angeles.
The Duke and Duchess of Sussex made their donation to the Zajfen family in honor of their own children, Achie and Lilibet. The family, according to the GoFundMe page, did not ask for it to be created, and "100% of the funds that have been so lovingly sent to this gofundme page are being donated in George's honor exclusively to Children's Hospital Los Angeles, which will help children in need."