Here's When We Can Expect To See Prince Harry's Bombshell Memoir Hitting Shelves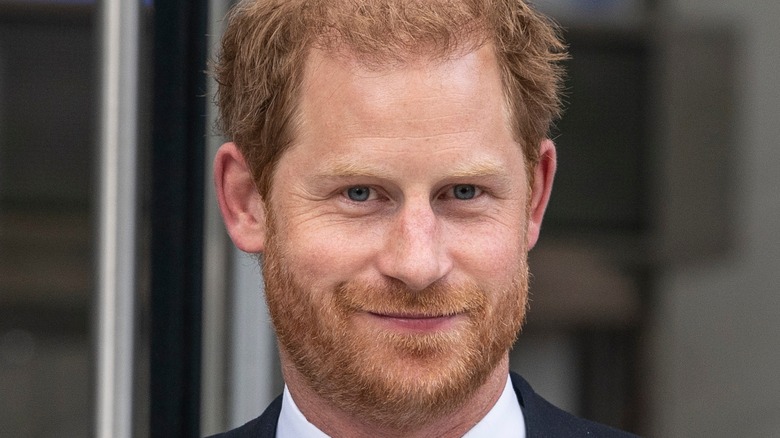 lev radin/Shutterstock
It's been just over a year since Prince Harry announced to the world that he was writing a memoir, sending fans of the rebel royal into a tizzy. "I'm deeply grateful for the opportunity to share what I've learned over the course of my life so far and excited for people to read a firsthand account of my life that's accurate and wholly truthful," the Duke of Sussex wrote in a Penguin Random House press release. Some of the topics the book is projected to cover include Harry's military service in Afghanistan, his marriage to Meghan Markle, and his experiences as a parent.
While no specifics of any sensational details have been mentioned, the news of Harry's memoir has been a continual source of royal anxiety. "The royal family is shaken up about the book," a source told Us Weekly. Topping the list of most worried are Prince Charles and Prince William, who are "particularly concerned about what Harry will reveal."
However, royal author Duncan Larcombe doesn't think William will take any action until the book's publication. "Once the book is out, William will have to make a decision about what he is going to do about Harry, but he is not going to do a thing until he knows what is on every page of that book," Larcombe told The Daily Beast.
Earlier this month, reports said Harry's memoir could be delayed. Now, according to recent information, it appears that the royal family — as well as royals fans — won't have much longer to wait after all.
Prince Harry's memoir will debut in time for the holidays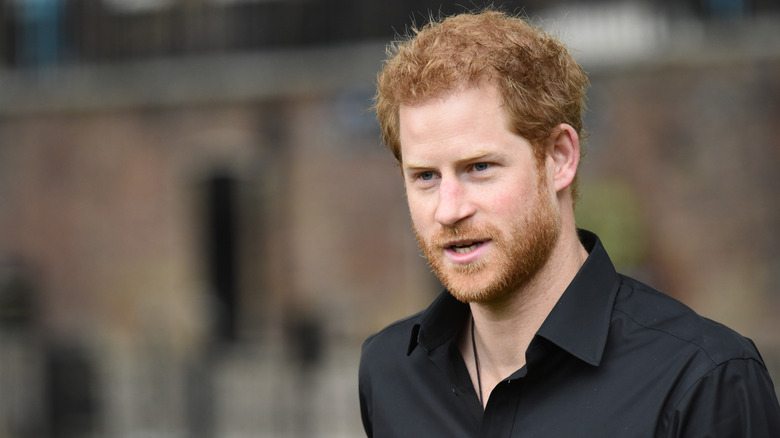 LINGTREN.COM/Shutterstock
Since its initial press release, Penguin Random House indicated Prince Harry's memoir would be published in late 2022. According to The Sun, Harry's writing partner, ghostwriter JR Moehringer, has finished his work, and the book is projected to be ready for sale in time for the holiday shopping season. "The publishing date has been pushed back once but it is on track for the end of the year," a publishing source told the outlet.  "The manuscript has been finished and gone through all of the legal processes." From this point forward in the publication process, the Duke of Sussex will not have any more input on the book. "It's done and out of Harry's hands," the source commented. The Daily Beast speculates that Harry's memoir could come out as early as October 13, which is "Super Thursday," the publishing industry's traditional debut for the holiday season.
While specifics of the book haven't been released, Daily Mail reports that the late Princess Diana will be a key figure, along with a discussion of the marital issues that led to her divorce from Prince Charles. In addition, although many believe the memoir's content will be ground shaking, others aren't so sure. "I think as much as the press wants this to be a burn book and an attack on the institution, [Harry's memoir] is more just about his story," journalist Omid Scobie said on PureWow's "Royally Obsessed" podcast.
Prince Harry may use his memoir to refute claims in Tom Bower's recent book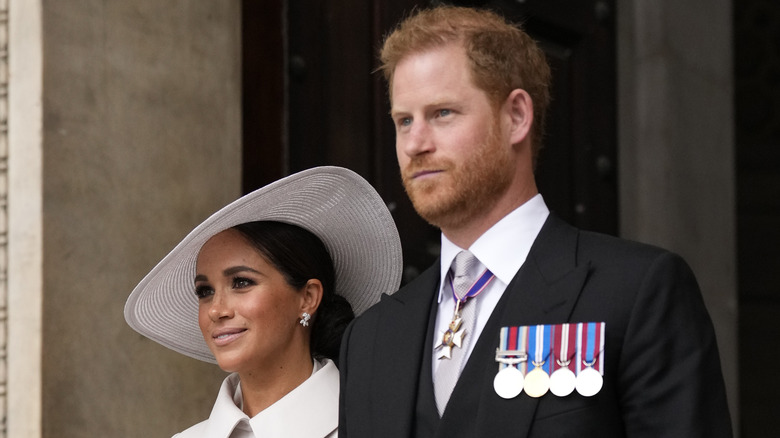 Wpa Pool/Getty Images
Prince Harry's upcoming memoir is not the only royal title that's making a lot of waves. "Revenge," biographer Tom Bower's recently published book, contains a lot of damaging claims about Harry and Meghan Markle. "This book may hasten a downward trend at which I wouldn't be sad at all," Bower said in an interview with Piers Morgan, per The Guardian. "[Harry and Meghan] pose a real threat to the royal family."
Speaking on True Royalty TV's "The Royal Beat," royal expert Roya Nikkhah felt that the Duke and Duchess of Sussex might choose two different ways to respond to Bower's book. "We know that they're not shy in litigation," Nikkhah said, referencing the shocking number of lawsuits involving the couple, "So it will be very interesting to see whether their lawyers take action over some of the more juicy claims made in this book" (via Mirror). As a second option, Nikkhah suggested that Harry might use his own book as a way to set the record straight. "[Harry] may well have read the Bower book and be able to come back and rebut certain stuff," Nikkhah said. Time will tell as more details emerge closer to Harry's memoir release date.