How The July 28 New Moon Will Affect You If You're A Leo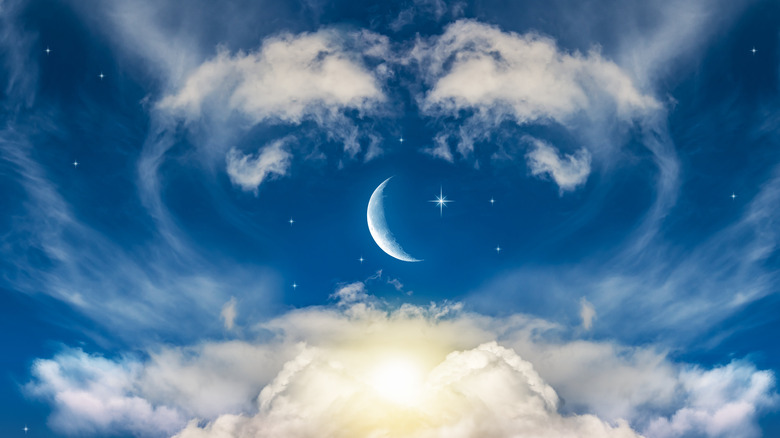 yaalan/Shutterstock
Every lunation offers its very own special magic, but there's just something about new moons. New moons bring with them the promise of new beginnings, a refresh, and a chance to start over — it's like a monthly new year. Each new moon has its own special energy, but the July 28 new moon is especially fiery as it lands during Leo season. 
"Leo season is one of the two times of the year in which solar, masculine, and yin energy is at its highest, and as the sun and the moon meet here, we can align our actions to respond to some of our deepest desires," astrologer Narayana Montúfar explained to Refinery29, adding, "This year, Leo season is set to bring an incredible amount of change, and this new moon can also help us align our lives to the shifts the universe is requesting from us."
The July 28 new moon's transformative energy is likely to impact each individual differently. Whether it shines a light on your career or your personal life, change is in the air. Since new moons are an ideal time for manifestation or to set intentions for the upcoming month, it's vital to understand exactly how each lunation impacts your zodiac sign. Well, this new moon is hitting us during Leo season, so what does that mean for Leos?
The spotlight is on you, Leo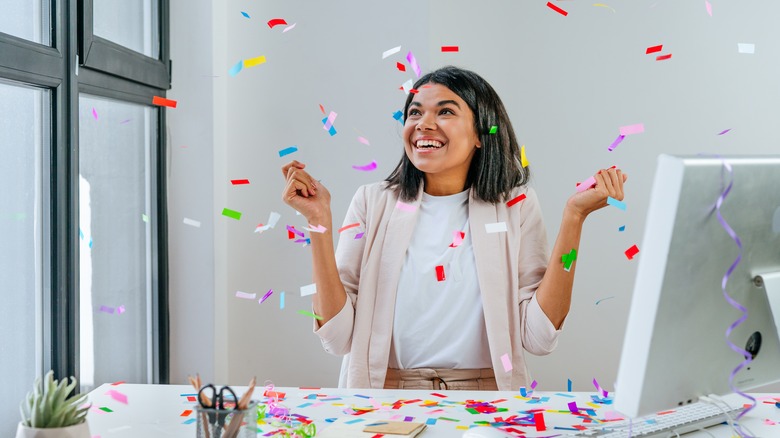 Lithiumphoto/Shutterstock
It is Leo's (July 22 to August 22) season, so they don't need to be told twice that this time is all about them. Leos are inherently bubbly, big personalities that love to stand out — so they're going to thrive this new moon, per Co-Star. The spotlight is where it rightfully belongs during this new moon: on you, Leo. 
It's your birthday month, let's not pretend you don't have big plans to remind everyone of that very fact every day. Well, combining a brand new year for you with this new moon is the opportune time to feel yourself. You're the star of the show this month, so use this new moon to manifest that main character energy you know you already have in you. 
Cosmopolitan suggests you use this new moon to show yourself some love and appreciate your journey and where it's led you to. You've gone through a lot, Leo, and it hasn't all been fun and games but this month take the time to unwind and bask in your excellence. You know you want to.  
It's time to tap into your boldness and dive into change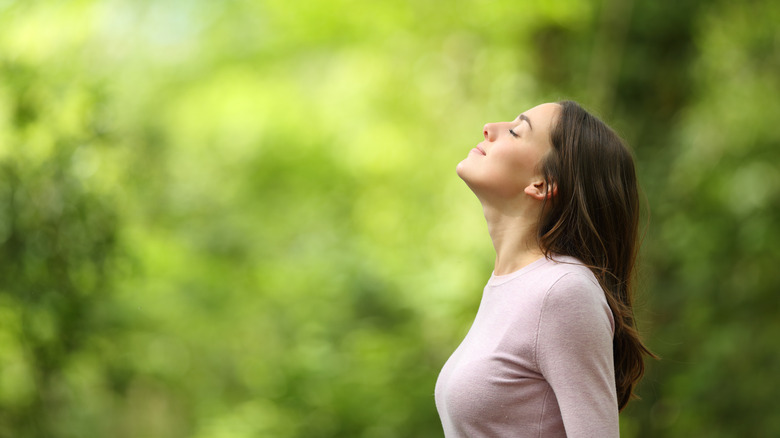 Pheelings media/Shutterstock
It is your month, Leo, and while you have come far there's always room for improvement. With your birthday here, you've likely already been reflecting on where you are and where you want to be. Be proud of how far you've come, but don't miss out on this new moon's transformative energy. The July 28 new moon lands in your first house of the self. While that means it's all about you this month, it also means it's time to take a deeper look at yourself. StyleCaster recommends you use this time to experience something new that represents your constantly evolving identity. 
You've never been shy of taking risks or standing out from the crowd — embrace that boldness this new moon. Woman & Home suggests you listen to your gut and intuition about this new moon and trust where it leads you. If change is what you've been avoiding, kick off this next chapter of your life by diving headfirst. You've made it this far by listening to your instincts, don't doubt them. New beginnings are on the horizon for you, Leo, and during this new moon, you will feel the confidence and readiness to jump into things.