Bianca D'Ambrosio Shares Lessons She Learned From Elizabeth Banks On The Set Of Call Jane - Exclusive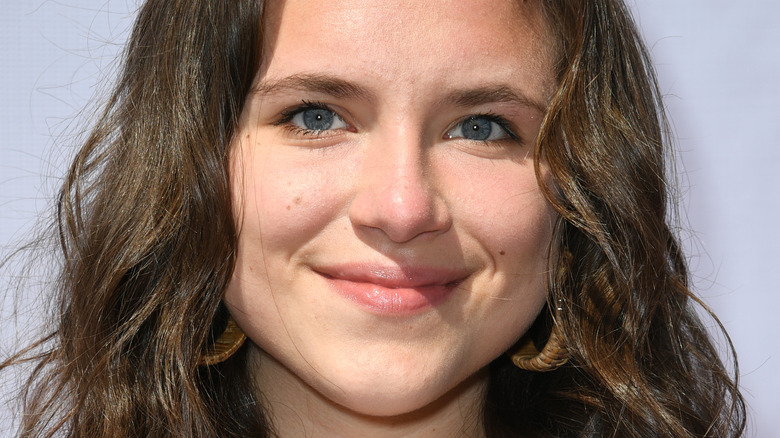 Jc Olivera/Getty Images
The potential of Roe v. Wade being overturned was not talked about on set, but while discussing the importance of "Call Jane" after Roe v. Wade, actress Bianca D'Ambrosio told The List, "If I would sit down with the producers again, I'm sure that's all we'd be talking about." "Call Jane" was one of two films that premiered at Sundance this year about the Jane Collective (via Deadline). In the 1960s and 1970s, the Janes were a group of activists who helped people who needed abortions to receive them at a time when the procedure was still illegal, according to Smithsonian Magazine. 
While the Jane Collective dissolved after Roe v. Wade made abortions legal in 1973, thanks to the recent passing of Dobbs v. Jackson Women's Health Organization — which ruled that the right to abortion was not backed by the Constitution — the fight for abortion rights is more relevant than ever today. Talking to the people on set, D'Ambrosio even admitted that she learned a lot about abortion rights and the time before Roe v. Wade. She told us, "Going backwards in time — filming a movie where you have to be in a world where women didn't really have a voice — it was challenging, but it was an enlightening experience." That wasn't the only thing she took away from her time on set, either.
Bianca learned from Elizabeth Banks to keep it positive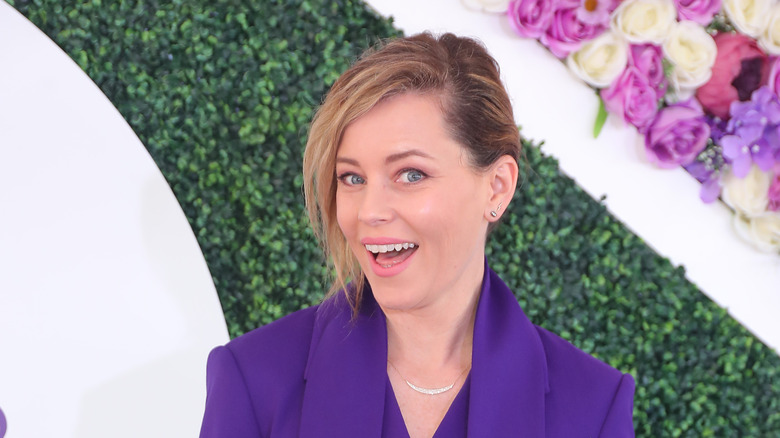 Leon Bennett/Getty Images
Similar to the Jane Collective, there were a lot of powerful women in the cast and crew of "Call Jane" — the film was directed by Oscar-nominated Phyllis Nagy and stars Elizabeth Banks, Sigourney Weaver, and Kate Mara. When asked if there was a sense of sisterhood on set, actress Bianca D'Ambrosio shared, "Yes. 100%. ... I was honored to be even standing in the same room as the people in this movie." She even said she thought to herself, "Wow. They have amazing energy and they're all so nice." 
You would think that a film that touches on abortion rights in the 1960s would have a serious set, but D'Ambrosio shared that actually, it was the opposite. In fact, a lot of that "amazing energy" came from Banks, who D'Ambrosio said taught her a valuable lesson on set. "This wasn't direct advice, but from Elizabeth, I learned that although you could be filming a really intense, sad scene, you could still be happy in the in between moments," she said.
The actress admitted that in one particularly sad scene, Banks would be cracking jokes in between takes to keep the energy on set positive. "That was what I noticed. I was like, 'Hmm, that's such a great tip to like, keep everyone motivated to keep going too.'" We definitely didn't need another reason to love Elizabeth Banks more than we already do, but here we are. 
"Call Jane" is set to premiere in theaters on October 28.