Ed O'Neill Made More Than You Think On Married...With Children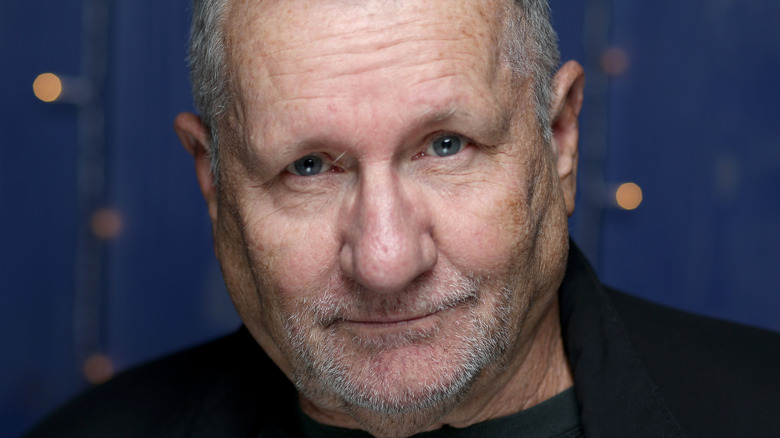 Rich Polk/Getty Images
We may receive a commission on purchases made from links.
While Ed O'Neill may be more familiar to audiences now as Jay Pritchett on ABC's "Modern Family," to most he'll forever be associated with his role as Al Bundy on "Married... With Children." Starring alongside Katey Sagal as Al's wife Peggy, Christina Applegate as their daughter Kelly, and David Faustino as their son Bud, the show quickly became one of Fox's most successful sitcoms and propelled its cast into the spotlight (via ABC News).
Despite being one of America's most-loved families, the cast didn't really understand what the hype was about. "We just sort of figured they're renewing us because they have nothing else, but we knew we were funny," Sagal told ABC News. "We thought it was really funny, but we were surprised it caught on as big as it did."
Thanks to its popularity, the "Married... With Children" cast was given a pretty hefty amount of money each month. But just how much did its main star O'Neill earn on the show?
Ed O'Neill still earns a substantial salary from the show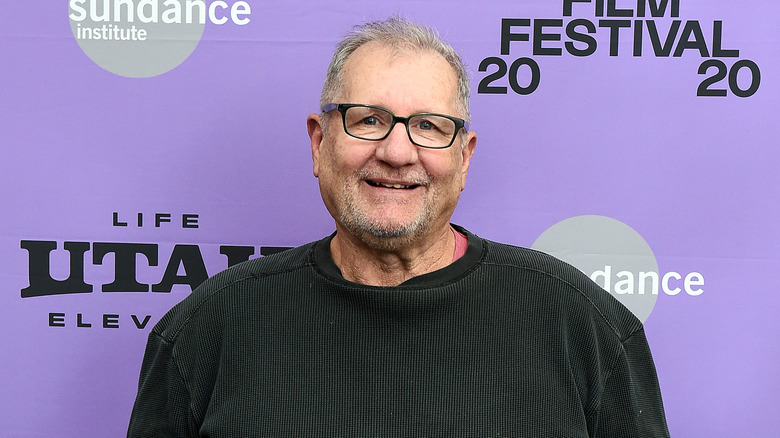 Ilya S. Savenok/Getty Images
It's not entirely clear how much Ed O'Neill made during the first seasons of "Married... With Children," but towards the end of the show's run, he had a heck of a lot in the bank. According to Wealthy Peeps, the actor received an estimated $500,000 per episode towards the sitcom's end. With 24 to 28 episodes in those last three seasons, O'Neill made an astonishing $13 million per season, as noted by Wealthy Peeps, and $39 million overall when the show went off the air.
The money didn't stop there. As one of Fox's most successful sitcoms (via Screen Rant), "Married... With Children" continues to rake in revenue with reruns. Now available to watch on streaming services like Prime Video and Hulu, O'Neill earns an estimated $10 million a year from the sitcom despite it ending in 1997.
But it was that pay rise to $500,000 per episode that kept O'Neill on the show until its end, which the actor achieved courtesy of his manager at the time, Bernie Brillstein (via Page Six).
The actor's manager was instrumental in getting him a pay rise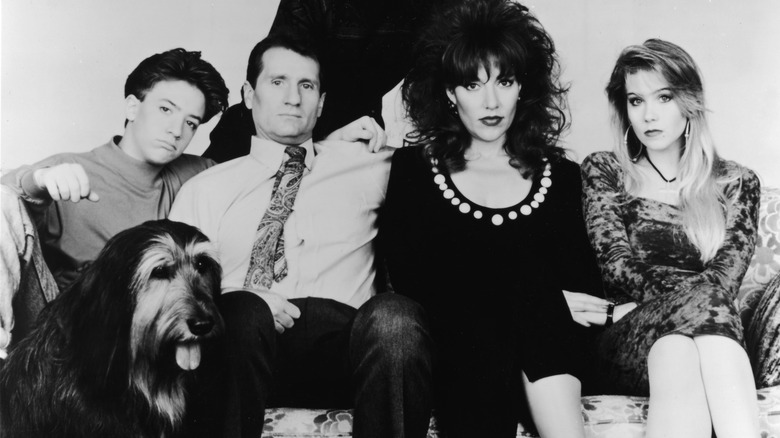 Columbia Tristar/Getty Images
When it came time to renegotiate the cast's salaries during the eighth season of "Married... With Children," Ed O'Neill was the last to be approached. And as the show's patriarch, the actor cast a pretty important shadow. Despite being offered "a huge amount" by Gary Lieberthal, one of the show's executive producers (via Page Six), O'Neill's manager Bernie Brillstein wasn't happy with it. Lieberthal found the actor's decision not to sign unbelievable, as O'Neill recalled, but eventually settled on a figure.
But that wasn't all. Somehow, Brillstein managed not only to up O'Neill's offer to appear on the show but got a new car thrown into the mix. According to the actor, his manager reminded Lieberthal that O'Neill drove a Mustang, which was unacceptable. "The number one guy on your number one show in a ******* Mustang in your parking lot? Looks bad," O'Neill recalled Brillstein saying.
"Gary said, 'What does he want, a Corvette?'," he continued. "Bernie said, 'I think he likes German cars. They got that Porsche dealership on Burbank.'" By the beginning of the next week, Lieberthal took O'Neill to the said dealership and bought him a brand new Porsche Carrera 4. "I had almost as much fun negotiating with Ed O'Neill and Fox as the audience had watching the show," Lieberthal told Page Six in response.