Why It Took So Long For Syd And Shea McGee To Have Their Own Dream Home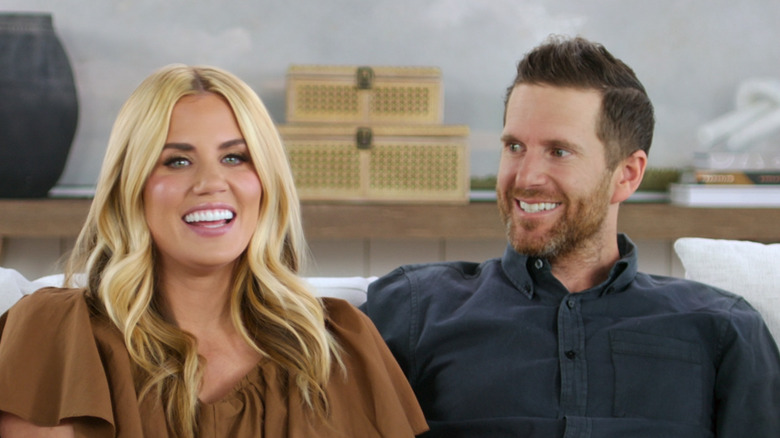 Netflix
"Dream Home Makeover" might have made household names, no pun intended, out of stars Syd and Shea McGee, but, as Parade points out, the lovable couple were social media sensations and established business owners long before Netflix came calling. As Shea clarified, "It's hard to put a number to it, but I would say that the majority of our success has been through Instagram and social media."
She added, "We were genuinely curious about what images and captions spoke to people and wanted to understand why. We were establishing the groundwork for what would eventually become the most valuable tool in our business." The McGees got to know their fans and clients more intimately by sharing every facet of their personal and business lives online, laying the groundwork for the show. 
Moreover, as the couple revealed on their Studio McGee blog, it took a long time for "Dream Home Makeover" to come to fruition in the way they envisioned. Clearly, these two don't like to rush the things they care about, including creating their very own dream home. 
The couple was too busy creating dream homes elsewhere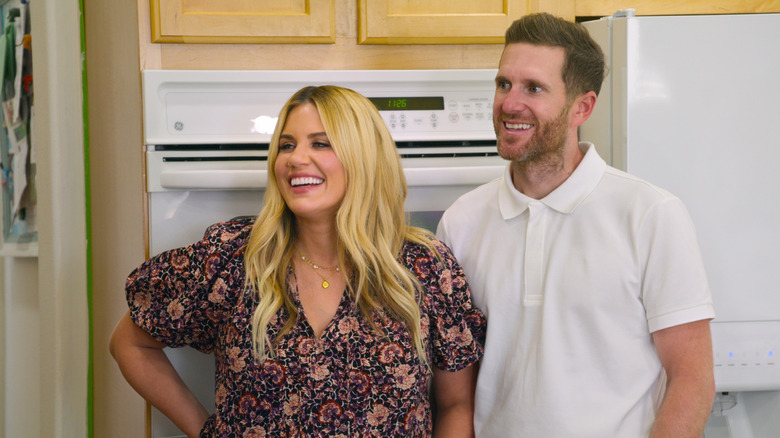 Netflix
As PopSugar notes, although Syd and Shea McGee are well-versed in creating dream homes for other people, because of their ambitious and demanding careers, the couple's own home wasn't a priority for several years. While the Netflix stars were building up their portfolio and turning Studio McGee into the successful business it is now, they rented various properties for around five years while constantly investing back into the business.
It took selling everything they owned, including their house, to get Studio McGee off the ground, so, for a long time, the couple was simply operating out of a spare bedroom, doing the best they could. 
In 2019, it was finally time for Syd and Shea to take up residence in their own dream home, located in their native Utah, naturally. According to Hello! magazine, the couple's favorite part is the spacious garden. 
Shea also loves the nursery, though. "That's my happy place," the reality star shared. She wanted to "clear it out" completely before the arrival of their baby girl, acknowledging, "My head is spinning with ideas." Thankfully, the intrepid interior designer also noted, "I love nurseries, so it'll be fun." 
As of this writing, "Dream Home Makeover" stars Syd and Shea McGee have three children, but, if any more come along, they're guaranteed to have the coolest nursery around. 
Syd and Shea McGee are open books when it comes to their home life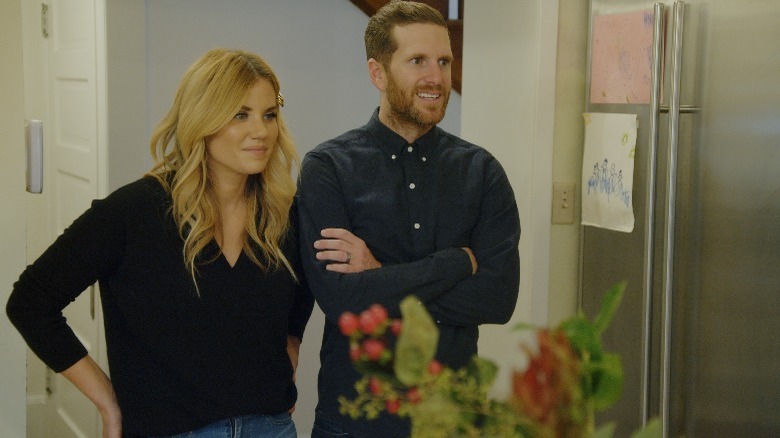 Netflix
As Syd and Shea McGee explained in a joint interview with People, they bet everything on making their fledgling interior design business a success, including relocating to Utah. As Shea acknowledged, "There wasn't a backup plan." Hence why putting down roots took a little bit longer for them. 
The couple clarified to The Salt Lake Tribune that part of the reason why "Dream Home Makeover" took a while to get off the ground was that they were being pushed to fit into roles that didn't fit them.
To that end, bringing their children into the fold was a deliberate decision, with Shea noting, "We wanted it to be true to us. And our business is very intertwined with our family life." 
The kids were initially confused by the cameras but soon got into the swing of things. As Shea revealed, "Within a couple of days, they just did not even notice that we were filming a day at the park or in our backyard or cooking together." 
Likewise, they always come first, with the McGees ensuring the show never interferes with what the little ones are doing. Much like finding the right space for their family, Syd and Shea took their time figuring out how best to approach starring in their own TV show and featuring their family life on it too.