How Much Money Do Human Resource Managers Make?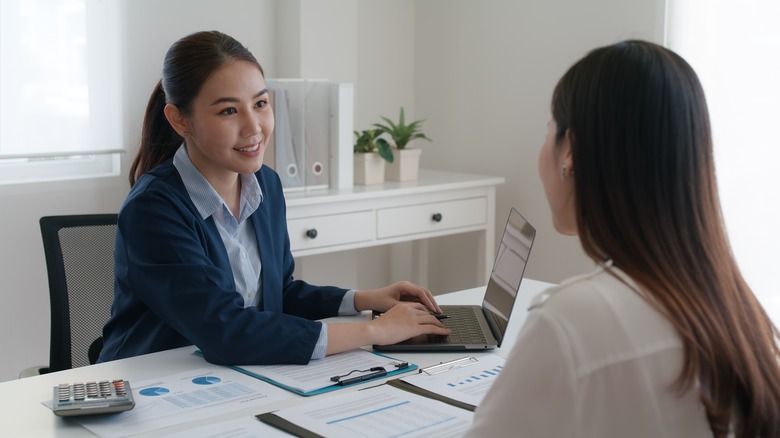 Chaay_Tee/Shutterstock
Human resources (HR) is the division of a company that focuses on the people. As a human resources manager, you are tasked with managing the hiring processes, training programs, workforce planning, and recruitment, per The Balance Careers. As a manager, you likely have a team of HR personnel and a big part of your job is hiring those employees and ensuring they understand all of the processes involved in the human resources side of the company.
According to Southern New Hampshire University, a human resources manager can expect their daily tasks to include supervising the HR staff, advising and informing the company leaders and executives on any personnel issues, doing workforce planning, managing the recruitment process and best practices for hiring and training, and handling staff issues or internal complaints. In order for a company to run smoothly and to ensure employees are treated fairly and not burnt out in their workplace, they need a solid HR team. As a manager of the human resources team, here's what you can expect to make.
Human resource managers can expect earn six figures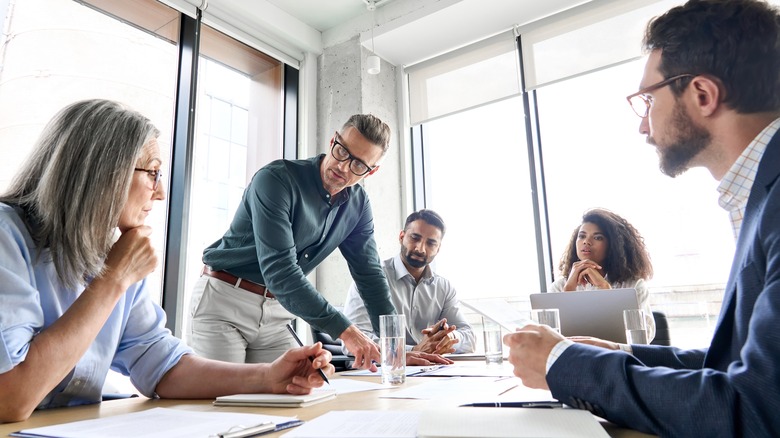 Ground Picture/Shutterstock
As a human resources manager, you wear a lot of hats. According to The Balance Careers, you may find yourself working more than the average 40-hour work week. In addition to long hours, you are often the one who has to solve big issues within the internal workplace and can find yourself dealing with some difficult situations, from workplace dress codes to inappropriate behavior between staff. Luckily, though, not only are human resource managers often happy in their jobs but they are also paid pretty well.
According to All Business Schools, the average salary for a human resource manager is $126, 230. The lowest 10 percent of managers make about $75,000 while the highest make about $163,360. But what you make is also very dependent on your state. According to The Balance Careers, the highest paying states for HR managers include New Jersey, the District of Columbia, New York, Rhode Island, and California. But, no matter where you live, you can expect a good wage when going into human resources. So what does it take to become a human resource manager?
How to become a human resource manager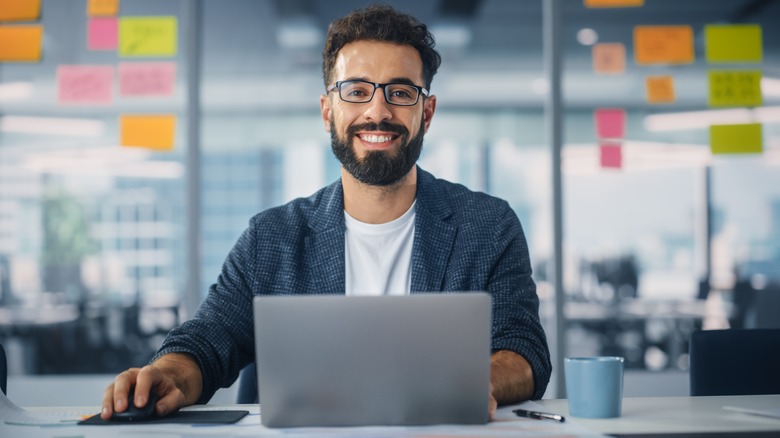 Gorodenkoff/Shutterstock
At a minimum, being a human resources manager requires a bachelor's degree but many companies prefer someone who has a master's degree, per Online Counseling Programs. They suggest earning a master's degree in human resources, labor relations, or business administration. To become a human resource manager, you may also need to be certified. These certificates often consist of online courses you can take to help further your skills and climb up the human resource ladder. There are a few different options for certifications and which one you choose depends on which type of business you want to go into.
According to The Balance Careers, those who want to excel in day-to-day operational roles or more strategic roles should get certified by The Society for Human Resource Management. You can also get certified through the HR Certification Institute, which has eight different types of certifications based on your current career level. The International Public Management Association for Human Resources offers a certification for those interested in working in the public sector.