Here's Who Almost Played Peggy Bundy On Married...With Children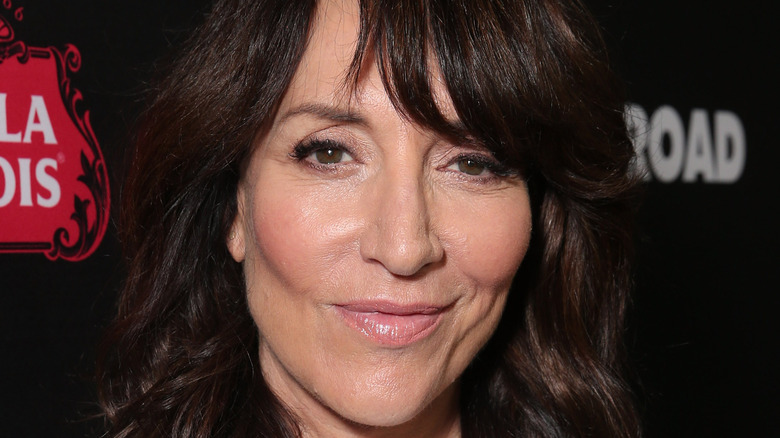 Todd Williamson/Getty Images
While "Married...With Children" premiered in 1987, it wasn't until the show had been on the air for three seasons that it really became a television hit. And no one was more surprised about the comedy's success than its stars. "I remember reading the script and thinking, 'This is hysterically funny, but no one will watch it because it's just too outside the box. We'll get cancelled immediately,'" Katey Sagal, who played the show's matriarch Peggy Bundy, told "Good Morning America" (via ABC News). "It was on a network nobody had heard of."
Yet the show lasted for 11 seasons and featured some notable guest stars during its run. That included a cameo from sitcom legend Matt LeBlanc of "Friends" fame. But it was really the interactions between the Bundy family that helped the show take off — especially the relationship between Sagal and Ed O'Neill, who played struggling shoe salesman and father Al Bundy.
"We had great chemistry together. I just remember going to work and laughing all the time," Sagal said. "We thought it was really funny, but we were surprised it caught on as big as it did."
"Married...With Children" made Sagal a household name and set her up for a successful career, but the role of Peggy almost went to another funny leading lady.
Roseanne Barr almost played Peggy Bundy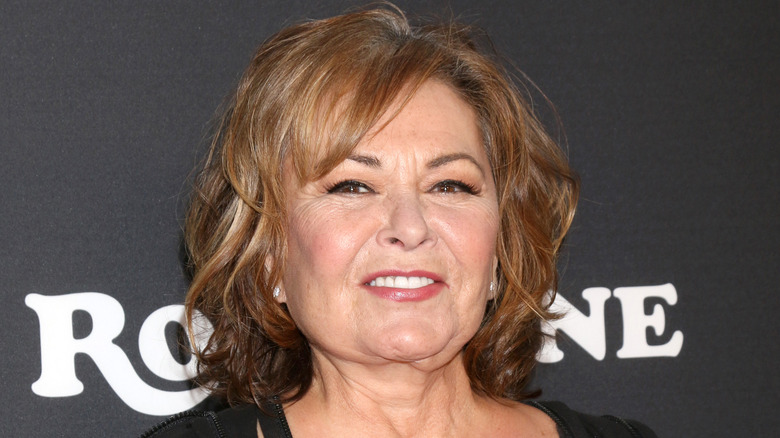 Kathy Hutchins/Shutterstock
Before Katey Sagal was cast as Peggy Bundy on "Married...With Children," Roseanne Barr — a successful standup comic at the time — was almost handed the role. In fact, the show's creators Michael G. Moyle and Ron Leavitt wrote the character of Peggy specifically for Barr, according to Vulture. As for her leading man, Moyle and Leavitt had another comedian in mind to play Al Bundy: Sam Kinison. 
Both Barr and Kinison ultimately turned down the roles. "This was probably in everyone's best interest," writer Bradford Evans explained. "Kinison and Barr were both talented comedic voices who are beloved by their own specific audiences, but mixing these two intense personalities might have proven too much for audiences."
Barr, of course, went on to star in her own super successful comedy "Roseanne." Kinison did make an appearance on "Married...With Children" and continued his standup career until he died in a car accident in 1997, according to Entertainment Weekly. Before Ed O'Neill was ultimately cast as Al, another famous sitcom actor auditioned for the role: Michael Richards, who went on to play Kramer on "Seinfeld."
A Married...With Children spinoff is in the works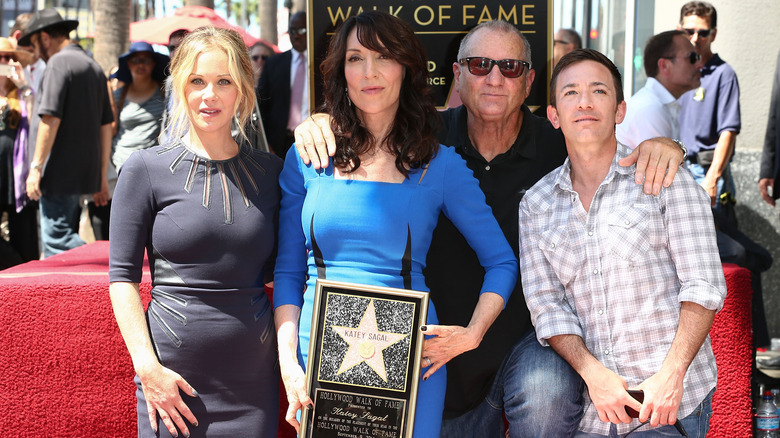 Imeh Akpanudosen/Getty Images
Although the original actors didn't pan out, the performers ultimately chosen to play the Bundy family on "Married...With Children" — Ed O'Neill, Katey Sagal, Christina Applegate, and David Faustino — helped make the show a success. While its run ended in 1997, Sagal revealed to "Good Morning America" that her television son had even been working on a reboot of sorts.
"I know David Faustino [Bud] was trying to put together something that was going to be like a spin-off and Eddie, Christina [Applegate] and I said, 'Yes, we'd do the pilot,' then ... the breaks got put on it," she said, per ABC News. "I don't know if it will ... maybe that's the fate of the Bundys, to never come back! Like everybody else does, but we don't."
Unfortunately, the idea never moved forward, but all hope is not lost. An animated revival of the comedy, which would include the original stars, has garnered a great deal of interest, according to Deadline. In fact, Sony Pictures Television has been working on the new show for over a year and already has deals in place with the cast. 
With any luck, the Bundys will have all of us laughing again soon.