Kate Middleton Warms Hearts With Her Comments On Prince Louis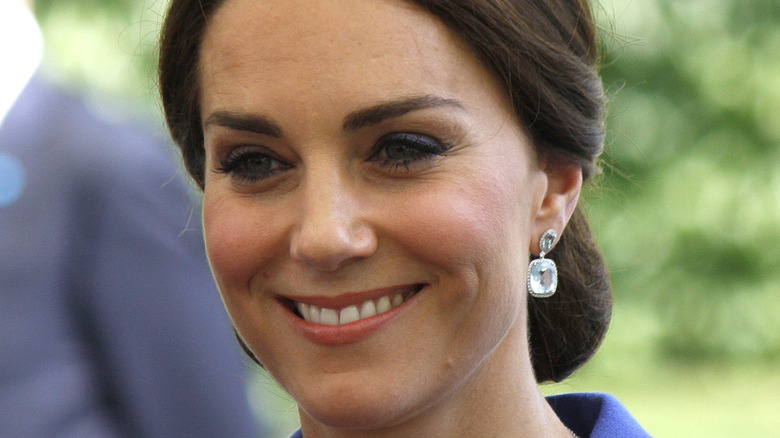 360b/Shutterstock
Prince Louis, the third child of Prince William and Kate Middleton, made his Buckingham Palace balcony debut during the 2019 Trooping of the Colour to celebrate his great-grandmother's birthday at the age of 1, per Insider. However, with Covid, it wasn't again until 2022, for the Platinum Jubilee, that Prince Louis made his next Buckingham Palace balcony appearance. And Louis stole the show, wearing the same sailor suit that his father wore when he was little, and making all kinds of faces, via Elle. The four-year-old also made a stir with his antics at the Platinum Jubilee pageant and proved to be a test in parenting for Kate Middleton as he made a face at her and seemed at times restless and distracted, per Harper's Bazaar. Sitting still when you're 4 can definitely be tricky!
Kate Middleton has been working to help families of young children, and she helped establish The Royal Foundation Centre for Early Childhood, which is dedicated to research and action on the fact that "our early childhoods, the time from pregnancy to five, fundamentally shape our whole lives." Her own littlest one is nearly aged out of the center's focus.
Kate Middleton admits Prince Louis isn't a baby anymore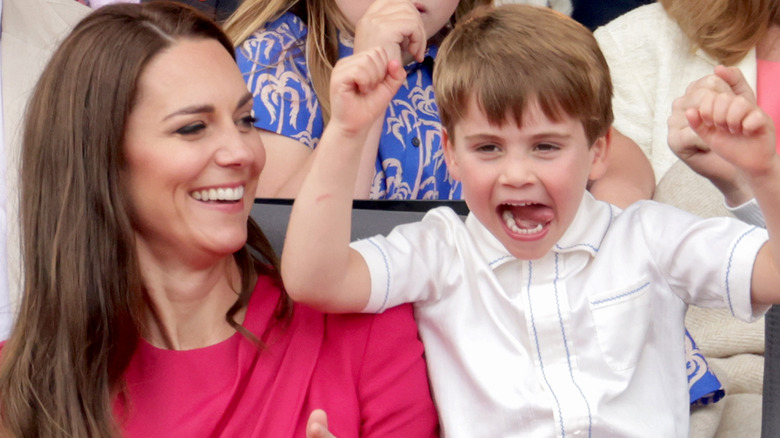 Chris Jackson/Getty Images
Kate Middleton acknowledged what must be a fairly common sentiment for mothers when she visited a London children's charity after the Platinum Jubilee. She said, "I keep thinking Louis is my baby, but he's a proper boy now," per People. They grow up so fast!
Prince William has joked about his wife potentially wanting another baby in the past. During a visit to a hospital in Lancashire, Middleton held a baby girl, and William said "Don't give my wife any more ideas," per Entertainment Tonight. And in her solo visit to Denmark, Middleton met with parents and babies with the Copenhagen Infant Mental Health Project, and when seeing all the little ones, she said "It makes me very broody." William always worries about me meeting under one-year-olds. I come home saying, 'Let's have another one,'" via People.
Middleton has previously talked about the challenges of motherhood and balancing working and family on the podcast "Happy Mum Happy Baby," saying you're "always sort of questioning your own decisions and your own judgments, [...] and I think that starts from the moment you have a baby."