Here's How The Crown Is Preparing For Queen Elizabeth's Death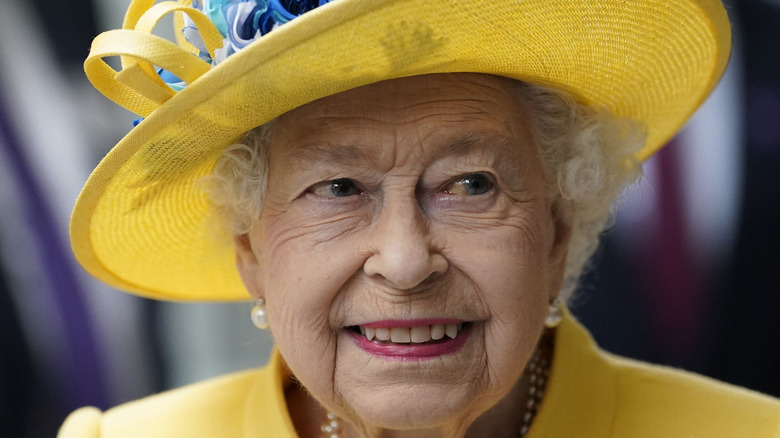 Wpa Pool/Getty Images
At 96, Queen Elizabeth holds the remarkable distinction of being not only the longest-reigning British monarch, but also the oldest living active monarch in the world, according to Royal Central. Most of the world has never known a time when the queen wasn't on the throne, and according to the international polling firm YouGov, Britons consider her the most popular royal. She has left a legacy of unwavering service and loyalty to her country, and ensured the line of succession through Prince Charles and Prince William. 
The queen has certainly fulfilled the British national anthem's prayer to "long reign over us." Sadly, that reign will eventually come to an end. While it's unpleasant to think about the death of such a revered figure, it's equally important to plan for a future without her. The official funeral and mourning arrangements, known as Operation London Bridge, have already been planned in great detail, and one famous sporting event is preparing for the queen's death, as the Rugby League World Cup has named an alternate date for the final Men's Match in case the queen should die on or near the set date in October.
Now comes word that the award-winning series "The Crown" has made its own plans for the queen's death — and it may even set the stage for unexpected future seasons.
The Crown may pause production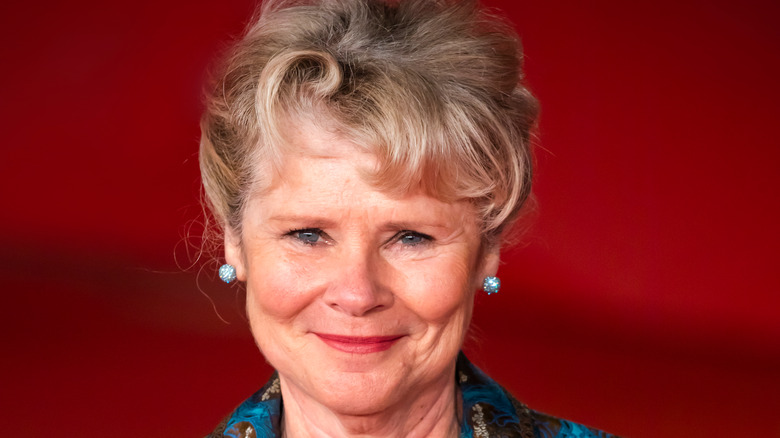 Claudio Bottoni/Shutterstock
Just as Buckingham Palace has its own protocols for Queen Elizabeth's death, so does the popular Netflix series based on her life. An inside source who spoke to the New York Post explained that the production team "[has] our own version of Operation London Bridge." Should the queen die during filming, the show will stop for at least a week out of respect. "There would also be lots of discussion about when to restart," the source adds.
At the time of writing, "The Crown" has taken viewers from the queen's 1953 coronation through the marriage of Prince Charles and Diana Spencer. Season 5 is scheduled to air in November 2022, with Imelda Staunton taking over as the monarch. Although "The Crown" has left out or changed real details in its storyline, it has still won raves from critics — not to mention 63 Emmy nominations and 21 wins. 
The sixth season of "The Crown" is said to be the last, and as of this writing, no one has discussed the possibility of extending the series to include the details of the queen's funeral. However, the U.S. Sun reports that the final season has been changed to bring the timeline up to 2005, and that the streaming giant is pushing for a sequel series that would center on the complicated relationship between Prince William and Prince Harry. In that event, we might well see a dramatization of the iconic queen's final days.