The Untold Truth Of Operation London Bridge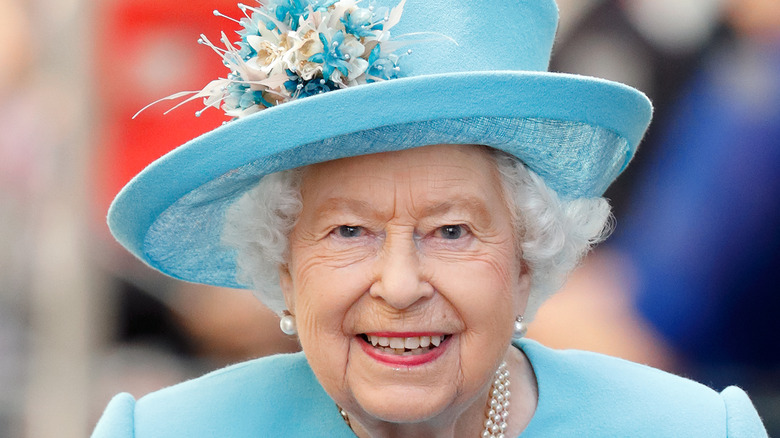 Max Mumby/indigo/Getty Images
When Prince Philip died, all eyes inevitably turned to one person: Queen Elizabeth, the longest-reigning monarch Britain has ever known (via Statista). As plans for Prince Philip's funeral were unveiled, inevitably, people began to wonder what kinds of plans are in place for when the queen herself passes on.
It turns out there is a plan completely established already, and it's likely each part of that plan will be strictly adhered to. The plan is known as Operation London Bridge. 
While there are numerous plans in place, as the cause of death for the queen could be any number of things, The Guardian reports that most plans center around the idea that the queen passes away following an illness that is likely brief. The queen's doctor, Professor Huw Thomas, will be the one calling the shots; he'll dictate who can come in the room and when, and he'll also instruct staff on what information can be made public and what cannot. In short, the queen will be fiercely protected until her very last moments on Earth.
The palace isn't like to communicate much during Operation London Bridge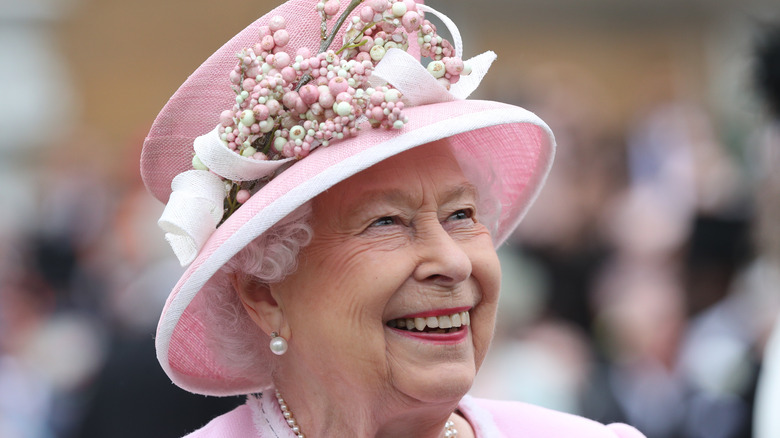 Wpa Pool/Getty Images
At first, most of us won't hear much from the palace. In 1901, Queen Victoria's doctor, Sir James Reid, issued a brief statement about the illness that preceded her death. "The queen is suffering from great physical prostration, accompanied by symptoms which cause much anxiety," he said (via The Guardian). Queen Victoria died two days later.
Sir Christopher Geidt, the queen's private secretary, will be the person charged with handling the news of her passing at first. He'll go on to reach out to the prime minister, whose office will continue to make calls that include this important sentence: "London Bridge is down." As My London explains, the news will then be transmitted by the ultra-secretive Foreign Office's Global Response Centre, which reportedly exists in an undisclosed location in London. From there, the news goes global, and media outlets around the world will begin reporting it.
The mourning period during Operation London Bridge will be obvious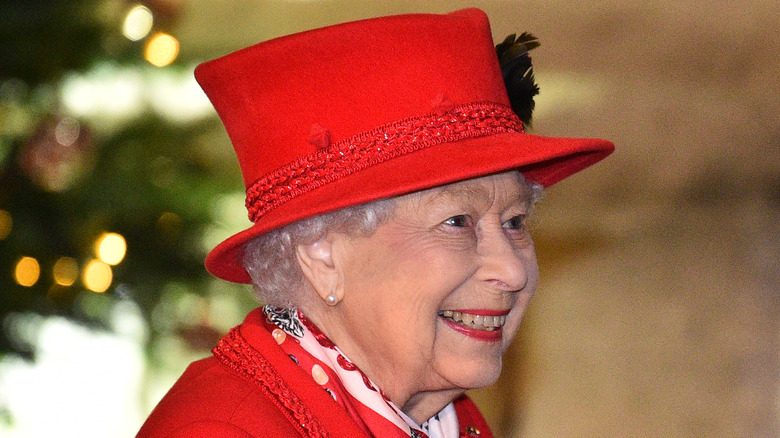 Wpa Pool/Getty Images
The fact that Britain is in mourning after Queen Elizabeth's death will be a tangible, lived thing. Officials will wear black armbands on their left upper arms, the notice declaring the queen's passing will be edged in black, and even the website for Buckingham Palace will be toned-down and dimmer (via My London).
The queen's body will be held at Westminster Hall until her funeral, which is likely to draw hundreds of thousands of attendees (via Essex Live), and will be officiated by the The Archbishop of Canterbury. 
Meanwhile, Prince Charles will immediately become King, though his official coronation at St James's Palace will take place in the days that follow. While there has been some chatter about the possibility that Prince Charles could abdicate in favor of allowing Prince William to rule in his stead, it's unlikely as Prince Charles has been raised to ascend the throne his entire life.