Who Is Zoe And Paris' Dirty-Dealing Dad On The Bold And The Beautiful?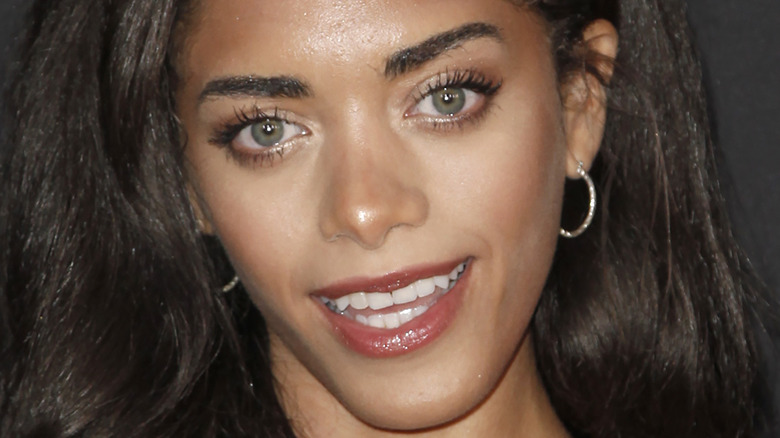 Tibrina Hobson/Getty Images
Both sisters Zoe Buckingham (Kiara Barnes) and Paris Buckingham (Diamond White) have caused a lot of havoc on "The Bold and the Beautiful." That's because they've been spending more time trying to figure out their messy love lives than actually paying attention to the styles at the fashion house. As many fans recall, Zoe was close to becoming a Forrester when she almost married Thomas Forrester (Matthew Atkinson), as detailed by Soaps. However, she realized that he was using her to make Hope Logan (Annika Noelle) jealous. 
Zoe ultimately ended up falling in love with Carter Walton (Lawrence Saint Victor). But because no romance lasts more than a hot second, Carter ended up getting all the feels for Zoe's sister Paris, too. If there was one person who wasn't having it, it was Paris' mother Grace Buckingham (Cassandra Creech), who made it clear that she wants her daughter to marry a Forrester and not Carter, per Soap Opera Spy. In an interview with Bold Live, Saint Victor admitted that Creech did one heck of a job portraying the Buckingham mama bear. "She does a great job at playing Grace and ugh, I would be scared to be her daughter in real life," he said (via Daytime Confidential). 
While there has been a lot of drama surrounding the Buckingham women, many fans can't help but wonder about Paris and Zoe's father Dr. Reese Buckingham.
Dr. Reese Buckingham was a trouble maker
Dr. Reese Buckingham (Wayne Brady) was probably the shadiest doctor to ever make his way inside the Forrester Mansion, and that's saying a lot. According to Soaps in Depth, he was in a relationship with Taylor Hayes (Hunter Tylo) before he orchestrated a tragedy for Hope Logan (Annika Noelle) and Liam Spencer (Scott Clifton). Dr. Buckingham was the one who delivered their baby, but told them that their daughter had died during childbirth. 
In a move that perhaps no one saw coming, Dr. Buckingham ended up giving the newborn to Steffy Forrester (Jacqueline MacInnes Wood) for adoption and used the money to pay off his gambling debts. But before he could hop on a plane from LAX to London, the shady doctor was arrested and taken into custody for his crimes. 
And while Dr. Buckingham has not been seen since then, a lot of fans can't help but wonder what he's been up to and whether or not he is returning to the fictional version of Los Angeles that the Forrester, Spencer, and Logan families reside in anytime soon (via Celebrating the Soaps).
Should Dr. Buckingham come back to L.A.?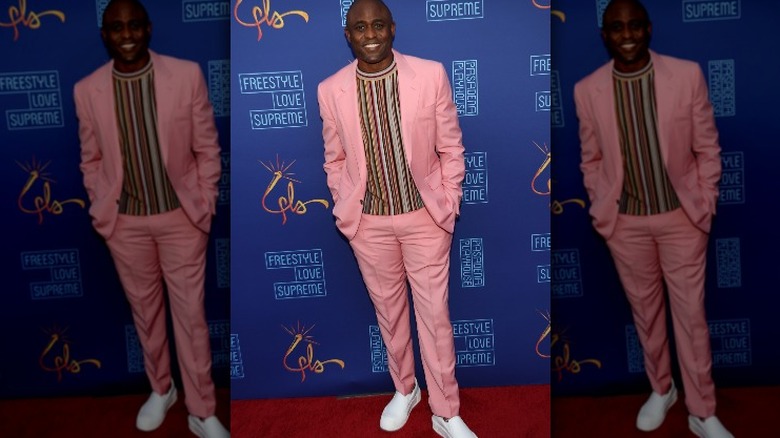 David Livingston/Getty
While there's been no indication that Dr. Reese Buckingham is set to return to "The Bold and the Beautiful" anytime soon, a poll conducted by Soap Hub suggested that B&B fans think it would be best for him to stay as far away as possible from Los Angeles, even though most of his family members — including his two daughters Zoe Buckingham and Paris Buckingham — have been spending a lot of time there. But then again, it would be interesting to see Dr. Buckingham stand trial in California for the crime he committed.
Meanwhile, Wayne Brady has made it no secret that appearing on the hit CBS series changed his perception of soap operas. He told TV Insider back in 2018, "Daytime is its own beast. I challenge naysayers to compete against actors who've been on soap operas who look at material the night before and then again, the next day before turning out performances as if they've had the material for weeks or months."
In other words, it sounds like this doctor might still be interested in making future house calls, whether viewers want him back or not.