How Long It Really Takes For The Price Is Right Contestants To Get Their Prizes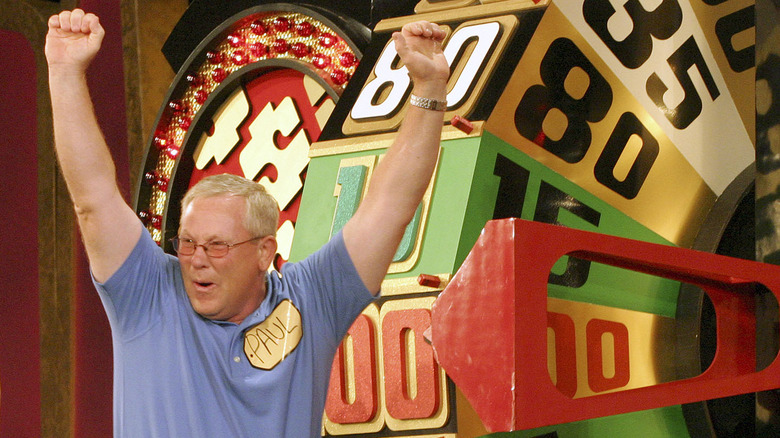 Bloomberg/Getty Images
It's not every day that George Gray tells you to "Come on doooown!" When my husband and I heard our names preceding the iconic phrase, we whirled toward each other, froze, and then shrieked like we won the lottery. I don't remember much of our frenzied sprint to the podiums by the front of the stage. Thankfully (and a little embarrassingly), our excitement is forever immortalized on the Valentine's Day 2022 episode of "The Price is Right."
When my husband Maxton and I saw a casting call for the beloved game show, we submitted our names on a whim. We were new to Los Angeles, and what was more LA than getting on a game show? Even better, the special Valentine's Day episode of "The Price is Right: At Night" allowed newlywed couples to submit together. Right away, we started researching as much as we could — the games, the game theory, the crazy prizes we could potentially win, including the infamous game show money. However, there was so much information that it was impossible to learn it all. What would filming be like? How long would we be there? 
Most importantly, how long would it take to get our prizes if we won something like a new car on "The Price is Right"? Thankfully, all of our questions were answered the day we filmed — but some of the answers were pretty surprising. 
Winners don't receive prizes until after the episode airs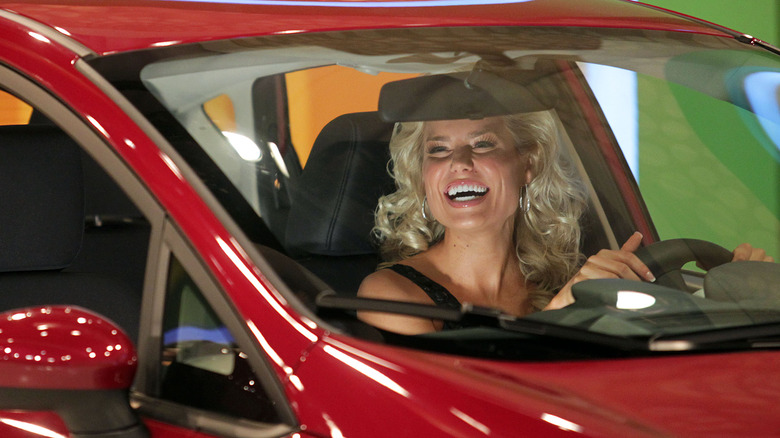 Frederick M. Brown/Getty Images
Standing at the podium, Maxton and I were dazzled by the prizes being paraded onstage. The cars! The designer handbags! The luxurious trips! Since our episode was part of the extra-special "At Night" series, the prizes were even more extravagant than usual. Unfortunately, that meant that our guesses were usually off the mark. What starving artists in LA know the price of a pair of kayaks, two luxury cars, or a bevy of expensive bags and laptops? Needless to say, we sadly never made it from the podium to the stage.
After the show, though, we learned about what happened to the people who did win. The process aligned with former winner Debra Field's explanation. As Field said, "After the show is over and you see your prizes, you fill out a form and it explains exactly what you won and that you have to pay California income tax on your prizes." From there, "You see the form, you sign it. And they say, approximately one week before the show airs, you'll receive a letter from accounting and you'll see the amount that you owe. And then after the show airs, you can send in your certified check" (via App). Only after you've done this will your prize be on its way. 
That means that a contestant isn't driving their new car home or heading straight to the airport for a fabulous trip. As the show's calendar proves, most episodes don't air until many weeks after taping. Winners may be waiting one to three months for their prizes to arrive.
If they can't pay the taxes, contestants won't receive their prizes at all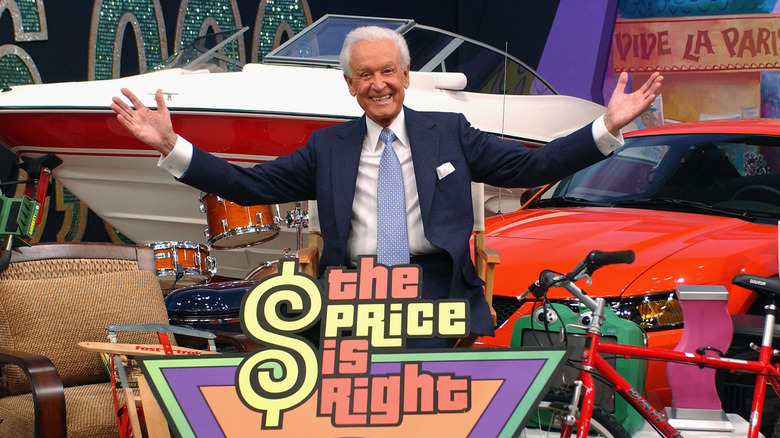 Amanda Edwards/Getty Images
That certified check isn't for the cost of the prizes — people do genuinely win these items! What it covers is the sum tax of a contestant's winnings, and in many cases, this can be a high price. For example, someone who wins a car has to pay the California state auto tax (via Distractify). If they happened to be on our episode, in which most prizes came in twos, they'd be paying double. That doesn't take into account the federal taxes that follow when your winnings are reported to the IRS (via Nerd Wallet). We weren't surprised to overhear some contestants debating taking out a loan. Some people decided it was best to not accept their prizes at all.
Some game shows give winners the opportunity to accept the prize's value in cash. If you just bought a new vehicle, for example, you may want to take cash instead of the shiny car. While this seems like a great option, it's not allowed on "The Price is Right." A contestant can try to sell the car they won themselves afterward, but there's no guarantee they would receive the actual value, or even enough to cover taxes. Accepting the prizes can be a serious financial risk.
None of this detracts from how much fun it is to be a contestant. Even though my husband and I went home empty handed, we'll never forget how host Drew Carey spoke with the contestants during every commercial break or how we hooted and hollered so enthusiastically we lost our voices. We would do it again in a heartbeat — prizes or no prizes.