How Ulta Managed To Keep Their Customers In Stores After COVID-19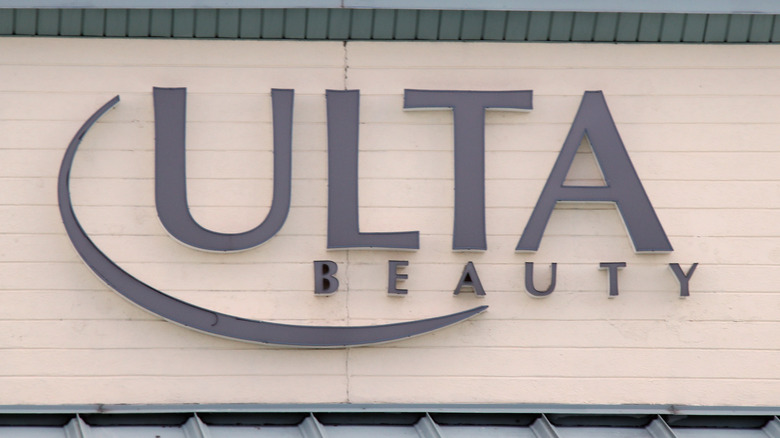 Bruce Bennett/Getty Images
There's something about walking out of Ulta with a bright orange bag full of goodies that fills our brains with much-needed serotonin. According to Statista, Ulta was founded in 1990 and has expanded nationwide with 2,690 stores selling a diverse range of products, catering to people of all skin types, sensitivities, beauty preferences, and budgets. Unlike some of its rivals, Ulta knows that not all of their shoppers have hundreds of dollars to spend on skincare and eye shadow palettes. Therefore, they have a wide variety of beauty brands and prices for any budget, per Insider. Above all else, Ulta states they value shopper experience and convenience, while offering an excellent rewards program to their most loyal guests.
However, when COVID-19 began to spread rapidly in the United States, many retailers took a major hit as visitors could no longer wander aisles and indulge in their products. Laura Kohl, the SVP of applications and data at Ulta, discussed how COVID changed Ulta's store experience, telling Beauty Packaging in 2020, "What's fun about going into an Ulta store is actually trying on some things or smelling the products or feeling the product, that just can't happen right now."
With shopping experiences adapting to the new normal, how did Ulta recover post-pandemic? The List created a graph via Data Herald that illustrates Ulta's foot traffic trends, defining a visitor as someone who remains in a brick-and-mortar store for more than four minutes. The results have us seriously wishing for a shopping spree.
Ulta's visitors enjoyed safe shopping
The List's graph, pictured above, maps out Ulta's foot traffic trends over the past two years. With the exception of March and April of 2020, when COVID restrictions were first imposed and people were unable to shop for leisure, Ulta's visitor count has remained steady. The graph does show a slight dip at the end of each month (presumably when consumers are waiting on paychecks), and a spike in visitors around the holiday season. 
During the pandemic, many indoor malls were unable to open due to safety restrictions, leaving retailers like Sephora, who mainly reside within them, struggling to recover amidst the lack of foot traffic (via The Business Journals). Most of Ulta's stores are located in outdoor strip malls, allowing them to stay open with COVID guidelines in place while their competitors had to wait on indoor mall restrictions (via Retail Dive). 
Another reason for Ulta's continued success during the summer of COVID could be due to their inventory: Visitors shopped while masked up and six feet apart, mainly to purchase hand sanitizers and self-care products that kept them safe and sane during lockdown, per Forbes. Amidst the aftermath of COVID, consumer shopping habits have changed; people are less willing to spend their money and are focusing on investing in their own-self care with things like travel, experiences, and personal products like clothes and skincare.
Since the pandemic, self-care is all the rage
Thanks to the new consumer focus on self-care, Ulta has been doing just fine since COVID. According to a survey conducted by Wayne Jonas, MD and The Harris Poll, over 80% of adults are prioritizing regular self-care and physical maintenance post-pandemic. A study by Power Reviews also reported that 40% of people were more likely to spend money on new beauty and skincare products during lockdown. This perfectly caters to Ulta's inventory, encouraging visitors to treat themselves after a long lockdown.
When COVID-19 hit, it shifted people's perspectives. What we once thought was a two-week closure turned into a reevaluation of what's important in life. With the focus of self-betterment and treating ourselves, Ulta is the ultimate stop for all things self-care; including their in-store salon that was reopened with social distancing measures in November of 2020, per Beauty Packaging. Whether you're in desperate need of a new mascara, getting your hair and makeup done by one of Ulta's pro stylists, or popping in to claim your free birthday gift, visitors continue to flock to the iconic orange awnings and enjoy all Ulta has to offer.