Bill's Big Blunder In His Race To Reunite Steffy And Finn Has The Bold And The Beautiful Fans Seeing Red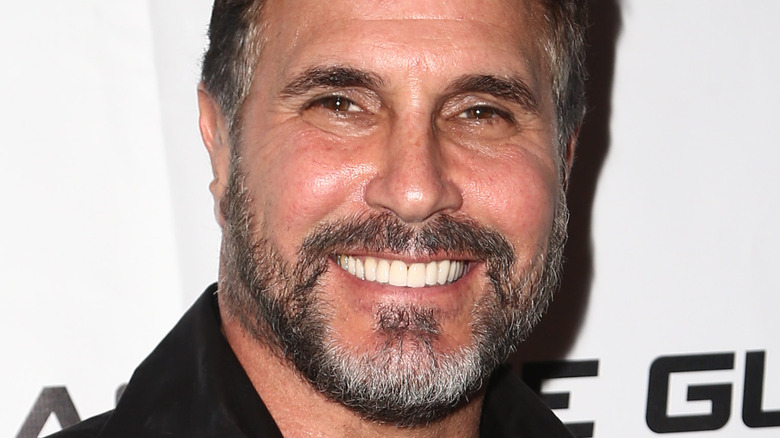 Tommaso Boddi/Getty Images
Steffy Forrester (Jacqueline MacInnes Wood) has been grieving the loss of her partner, Finn (Tanner Novlan). Or at least, she's been grieving him because she believed he died the night that his biological mother Sheila Carter (Kimberlin Brown) shot and supposedly killed him in the alleyway behind Il Giardino, per Soaps.com. 
Little did everyone know, though, that Finn actually survived the shooting and that the other mother in his life, Li Finnegan (Naomi Matsuda) has been secretly taking care of him. Well, after Sheila tried to unsuccessfully kill Li, she was caught by none other than Bill Spencer (Don Diamont), who told her rather bluntly, "You are going behind bars for the rest of your pathetic life." 
That said, if there's anything we've learned about a woman like Sheila, it's that she's not easy to tame, let alone keep inside a prison cell. In fact, his big blunder to reunite Finn with Steffy might be the reason why so many "The Bold and the Beautiful" fans are seeing red.
Bill Spencer let Sheila Carter escape
According to a new "The Bold and the Beautiful" teaser trailer, Bill Spencer will make the costly move of allowing Sheila Carter to escape from under his thumb — and right before Finn is set to reunite with the love of his life, Steffy Forrester, too. Some fans have taken to Twitter to write comments such as, "DAMMIT !!!! How do they leave Li alone with Sheila ? Sheila escapes AGAIN ?!? Gimme a Break," along with, "Say what you want about Sheila Carter, but she is unstoppable. Gotta love her as daytime drama villainess. Kristen DiMera couldn't hold a candle to Sheila."
And while there's no doubt that Sheila is the ultimate villain in this fictional town that is mostly ruled by the Logan, Spencer, and Forrester legacy families, it'll be interesting to see just how long she'll be on the run until she is ultimately caught and forced to pay the price for her crimes. 
A cat might have nine lives, but clearly Sheila has more. Bill Spencer needs to do more than just offer empty threats in order to stop this woman, right?