Proof That Harry Styles Is A Feminist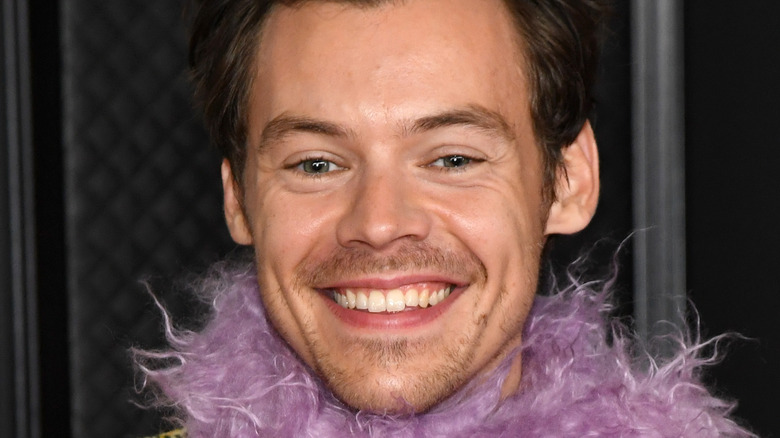 Kevin Mazur/Getty Images
Whether Harry Styles is wearing lipstick for a photo shoot or rocking a casual t-shirt and flares look, the "Golden" singer isn't afraid to make a splash with his clothing choices. It's this confidence that has won Styles millions of adoring fans alongside his often cheeky personality and his music.
Still, Styles is more than just a pretty face. He gave us a glimpse into his political views by endorsing President Joe Biden in 2020 despite being a British citizen, tweeting, "If I could vote in America, I'd vote with kindness" alongside a repost of a video by the Joe Biden Twitter account. 
Additionally, he spoke to Variety about the Black Lives Matter movement with measured thoughtfulness, revealing, "Looking back, I don't think I've been outspoken enough in the past. Using that feeling has pushed me forward to being open and ready to learn." He posted a message on Instagram in support of the movement too, holding himself accountable with the words, "I do things every day without fear, because I am privileged, and I am privileged every day because I am white." He also shared information on how to help and donate.
Along with the above, Styles has a well-documented history of being a feminist.
The singer has been outspoken about how appreciative he is of his mostly female fanbase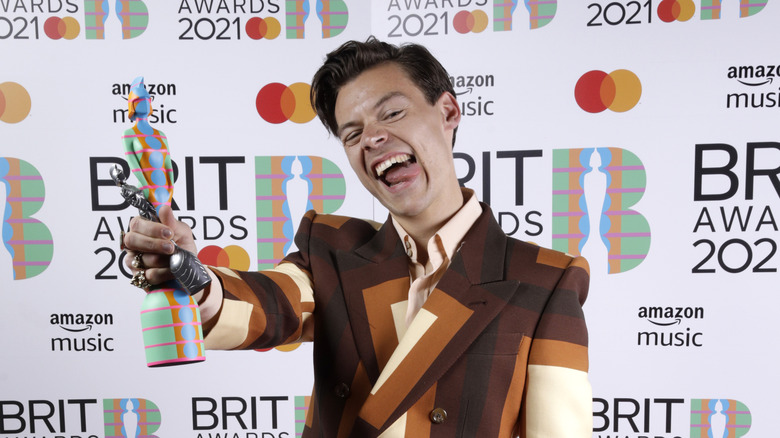 Jmenternational/Getty Images
As outlined by Us Weekly, Harry Styles is a feminist, loud and clear. He has shown his support for women and the feminist movement on several occasions, including the time when he was spotted wearing a t-shirt with the slogan "Women are smarter" (via Harper's Bazaar). 
In a 2017 interview with Rolling Stone, Styles also spoke candidly about how cool he thought his female fans were (per Us Weekly), stating, "How can you say young girls don't get it? They're our future. Our future doctors, lawyers, mothers, presidents, they kind of keep the world going." He also revealed that he appreciated having a large female fanbase, sharing, "teenage-girl fans — they don't lie. If they like you, they're there. They don't act "too cool." They like you, and they tell you. Which is sick." 
It isn't just feminism in general, either, as Styles has been known to shut down demeaning questions about women. During an interview with hosts Jackie O and Kyle Sandilands on Australian radio station KIIS, Sandilands tried to corner Styles by referring to his playboy image and the stereotype of women fighting over him (via Capital FM). However, Styles shut the line of questioning immediately down by saying: "No, I just don't do that, I'm sorry." Though succinct, Styles' response shows his respect for the women in his life and for his fans. 
He has always admired having an honest and open fanbase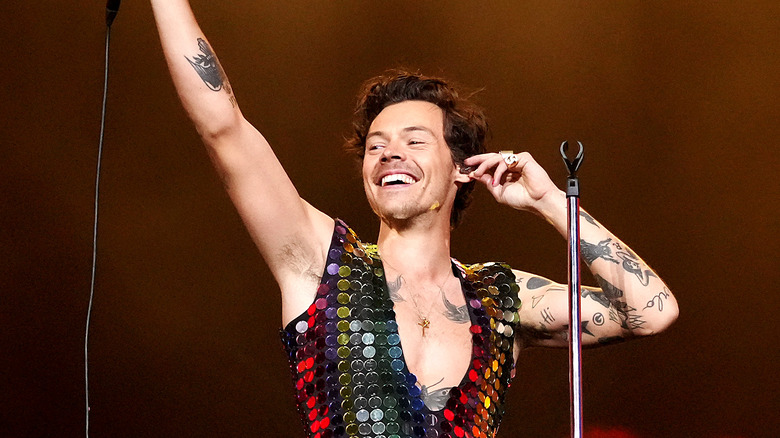 Kevin Mazur/Getty Images
In a later 2019 interview, once again with Rolling Stone, Harry Styles doubled down on his position as a feminist. The singer stated, "I don't want a lot of credit for being a feminist. It's pretty simple. I think the ideals of feminism are pretty straightforward."  He also referred to his largely female fanbase once more, telling the magazine, "You want honest people as your audience. We're so past that dumb outdated narrative of "Oh, these people are girls so they don't know what they're talking about. They're the ones who know what they're talking about. They're the people who listen obsessively."
Styles' outlook on feminism could very well have been influenced by his upbringing. He has been open about growing up with female influence due to living with his mum Anne and sister Gemma, and it's perhaps because of this that he firmly believes "of course, men and women should be equal," as he told Rolling Stone. With one of the biggest singers in the world being so open about being a feminist, hopefully, more men will step up and follow Styles' example.